CPU Reviews
AMD Ryzen 3 3300X and AMD Ryzen 3 3100 CPU Review
Are These The Best Budget CPUs For The Gamers
« Multimedia, Compression, Synthetic, and Gaming
Conclusion and Final Thoughts
The Ryzen 3 3100 and Ryzen 3 3300x CPUs round out the Ryzen 3000 series from AMD. I've had the opportunity to test most of the Ryzen 3000 series from AMD and I'm still amazed how closely they perform to each other. When looking at "office" type applications such as Microsoft Word or video conferencing, our PCMark 10 test showed that there is little difference between the Ryzen 3 CPUs and the Ryzen 5 CPUs that were tested. Granted, the Ryzen 5s is faster, but not by much. This means the Ryzen 3 CPUs would make good office PCs as well.
Based on the performance when compared to their higher-end cousins (3600 CPUs) I'd assume performance to be equal or better than the Intel i3 9100 or the i5 9400. Honestly, any of these CPUs at this price segment are going to be good performers. AMD is bringing the competition to all corners of the CPU market. However, Intel's 10th gen CPUs are right around the corner and when those budget CPUs from Intel launch, I can't wait to see how that battle shakes out.
One of the things I've been doing since the clock speed issues with the Ryzen 3900x & 3700x launches is running a frequency monitoring application while POV-RAY runs. This shows the frequency of each core while the test runs. From the graphs below, you can see the boost clock issue has been pretty solid on the Ryzen 3 CPUs. There tends to be a little more frequency variation on the Ryzen 3300x compared to the Ryzen 3 3100. But nothing major and it's only a few MHz.
Gaming performance was good. When you take into consideration that now a budget CPU has 4 cores and 8 threads we're able to kick up the performance a bit on the lower end market. One time, not too long ago, 4 cores/8 threads was a top-end CPU. I did the test with a 2080 Super from Nvidia which, is the standard for my testbench and they were able to keep up pretty well. I also tested at medium settings to put more of a load on the CPU. Increasing the image quality, these CPUs should be able to maintain 60 FPS at high or even ultra settings, game depending.
As far as overclocking, for me, AMD has been a difficult nut to crack on their new Ryzen CPUs. With the Ryzen 3 CPUs, I could get all cores to run at their maximum boost speeds however, increasing the frequency any further resulted in blue screens as Windows tries to load.
Anecdotally, I finally swapped out my HTPC guts that resided in a Corsair Bulldog chassis. I was running an Intel i7-6700k. Now, I'm running the Ryzen 3 3300x on the Aorus X570 Pro Wifi. Some days I tend to game from the couch with this system, others I watch movies, etc. I've noticed that the system has a bit more pep to it, however, not by leaps and bounds. Keep in mind,  I replaced a system that was launched back in 2015 with a CPU that was just launched in 2020. I'd expect it to run better. Even then, the system tends to run cooler as well and I don't hear the fans spin up as much.
At $99 for the Ryzen 3 3100 and $120 for the Ryzen 3 3300x, I think AMD has these CPUs priced just right. However, I think there's going to be a bit of confusion on the consumer side as performance is pretty close between the two different Ryzen lines. Even then, the price difference is pretty significant. I've already swapped the 3300x into a build that I personally own. As enthusiasts we like to look and talk about the highest-end CPUs and GPUs but, that's not always needed nor can everyone afford them. Personally, I'd love to see more players make the jump from console to PC. But that's just me. If you're looking to build a good performing and an inexpensive PC, these CPUs will get the job done.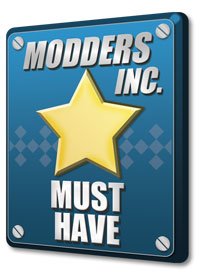 See more about AMD Products we have reviewed