PC Mouse
Aorus Thunder M7 MMO Gaming Mouse & Thunder P3 Gaming Mouse Pad Review
Aorus Thunder M7 MMO Gaming Mouse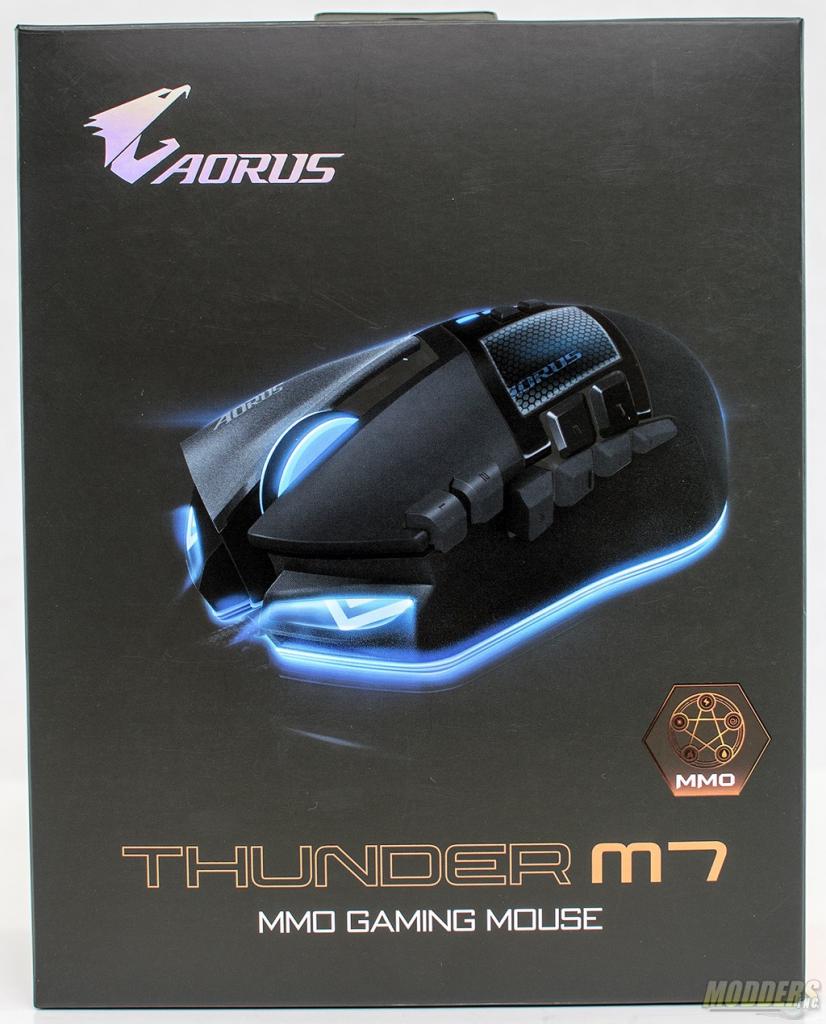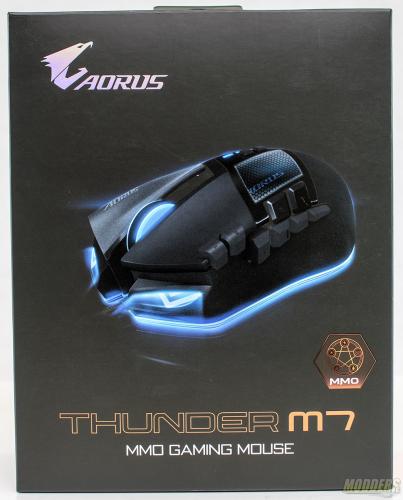 The Aorus Thunder M7 comes packaged in a very simple decorated box. The packaging features a large image of the mouse and some minor text with the product name.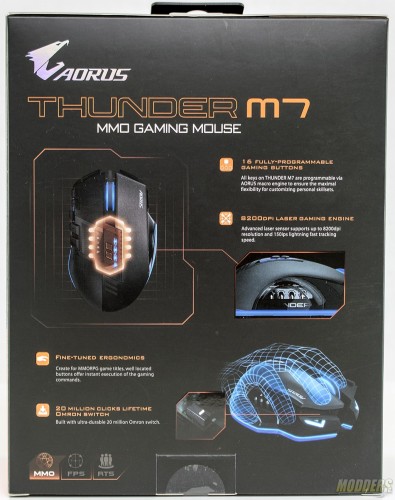 Flipping to the back side of the box, we are presented with detailed information about the Aorus Thunder M7. The back of the box details the features of the mouse such as how many programmable buttons are on board and the resolution of the laser sensor.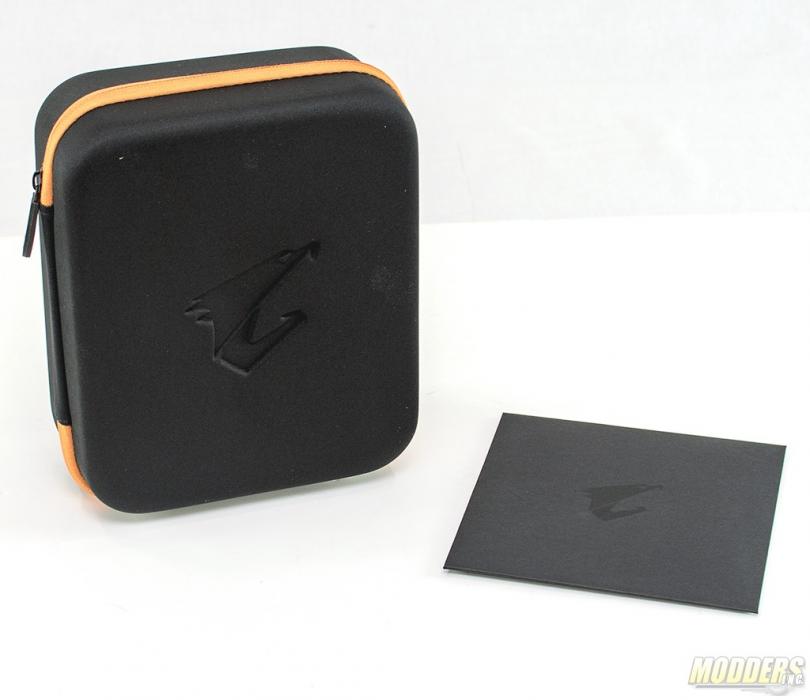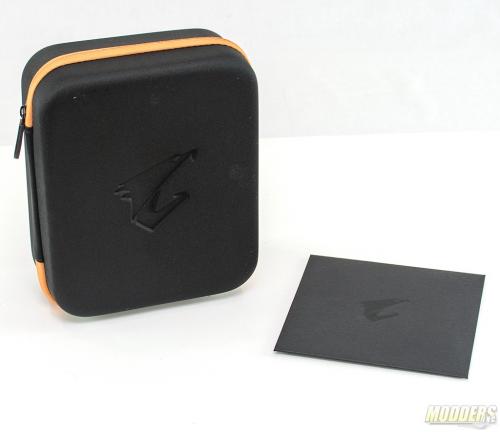 Inside the box is another box. Within that is the carrying case for the Aorus M7 and a sleeve that contains a user guide and a set of Teflon replacement mouse feet.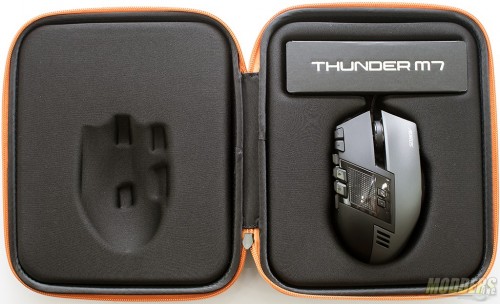 The zippered black and orange carrying case is filled with molded inserts. The inserts are the reverse shape of the mouse and keep it from bouncing around during transport. When packing up for a LAN party, I try to keep a minimal footprint when packing but, making sure my tools arrive safe to the LAN is essential. While the case doesn't offer much in the way of crush protection, it should at least help make sure the Aorus Thunder M7 arrives at your destination in one piece.


Along with the Aorus Thunder M7 mouse, Aorus shipped out their Thunder P3 mouse pad. Again, there is no flash and very little fanciness to the packaging. A window gives a view of the product inside.