PC Mouse
Aorus Thunder M7 MMO Gaming Mouse & Thunder P3 Gaming Mouse Pad Review
« Software
Conclusion & Final Thoughts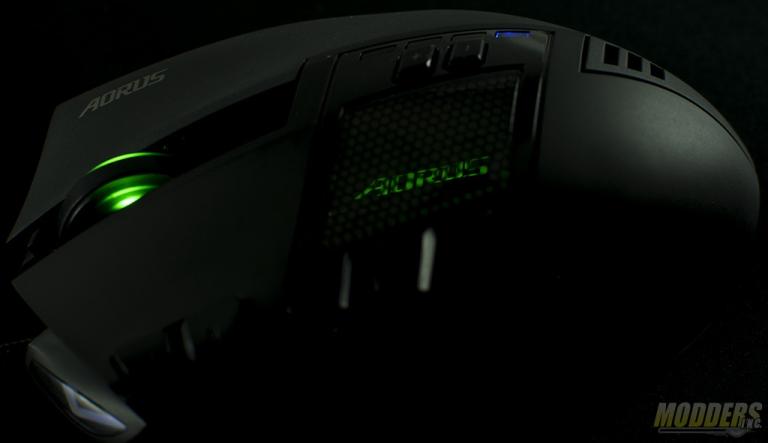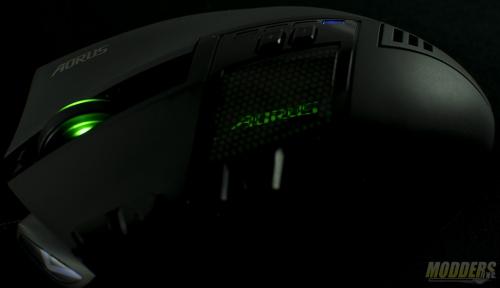 Mice, as well as other peripherals, are like underwear. You have to buy what fits you and what works for you. Peripherals are a very personal item and the reviews are subjective. What works for me and what I like, may not fit your likes or needs. If it doesn't fit, you most likely are not going to use it.  For me, the Aorus Thunder M7 fits very well. The high but gentle arc from back to front lends itself to my mousing style with the buttons being unobtrusive. While playing a few games over the last few weeks I didn't accidentally press any of the buttons that I didn't want to. The buttons are easy to find and easy to press. The force to activate the buttons is just about perfect for me; not too much or too little force required to complete the cycle.  The gaming laser of the Thunder M7 is extremely sensitive. I've really tried to play at DPI higher than 1600 but, I am not coordinated enough to make small adjustments. I need a lot of room for errors.
The Aorus Thunder M7 was designed specifically with MMO players in mind. There are a lot of buttons that can be programmed to do different actions in game; from casting a spell, to mining, to switching weapons.  Programming the mouse was a cinch. As with most gaming mice, the Thunder M7 isn't just limited to MMOs. First person shooters, MOBA, and RTS games benefit from the extra buttons as well. Gaming performance was excellent during the time that I tested this mouse.
Ergonomically the Aorus Thunder M7 was hardly noticeable, meaning that I didn't notice hand fatigue or feeling uncomfortable after hours of using the mouse. It fit me very well. The indentations make finding your "place" on the mouse very easy and quick.
Aorus maybe a new player in the market, but they have made a highly marketable product that is a real competitor in the mouse market. If you haven't checked out their line of products, head over to their website. Their products cover accessories from gaming laptops to gaming mice, gaming keyboards, etc. The massive mouse pad, while it overhung my desk, performed extremely well. The reduction of friction from what I am used to, made for some interesting ingame antics. A few times I found myself over-correcting or overshooting a target during a gaming session.
I want my cake and want to eat it too. Call me  greedy, but I want form AND functionality; the Aorus Thunder M7 Gaming mouse delivers. The mouse is comfortable and easy to use. Performance was on par from what I would expect from a $90.00 mouse. The Thunder M7 doesn't feel cheap, it feels well made and well put together. If you're looking for a well rounded mouse that can practically do it all, you really need to take a look at the Aorus Thunder M7.
[sc:must_have_award ]