« Bundled Software
|
Test System and Testing Procedures »
UEFI Overview

By default, the UEFI starts on the MAIN page but users can change which page the UEFI opens up to including OC Tweaker, Advanced, Tool, Hardware Monitor, Boot and Security.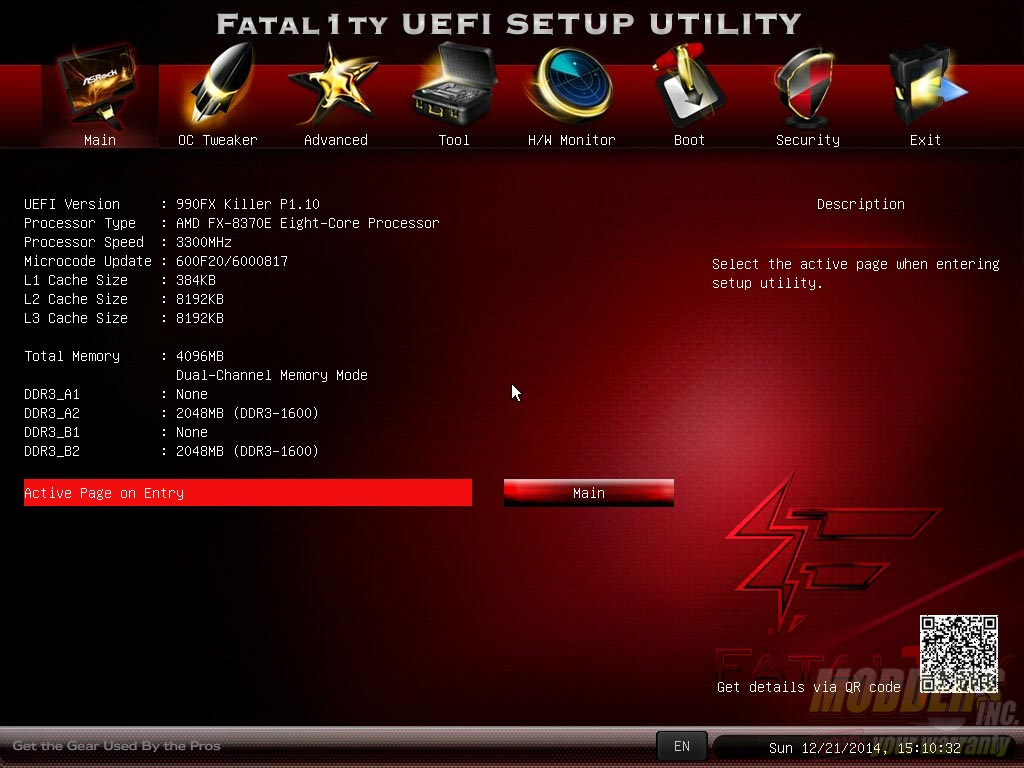 The advanced section contains the bulk of the options. Note that if you are having BSODs upon entering Windows, disable the EtronTech USB 3.0 controller here first (it is enabled by default). Install the driver once Windows is installed then go back in the UEFI again and enable the USB 3.0 controller option.
The Tool section contains some very interesting features such as the System Browser (visual overview of the motherboard and plugged in components), Online Management Guard (adjustable schedule for internet system usage), UEFI tech service (direct line to ASRock Tech Support), RAID installer, UEFI instant flash and the Dehumidifier function which can turn on your system automatically even when you are away so that moisture does not build up. Custom profile options can also be saved and loaded in this page.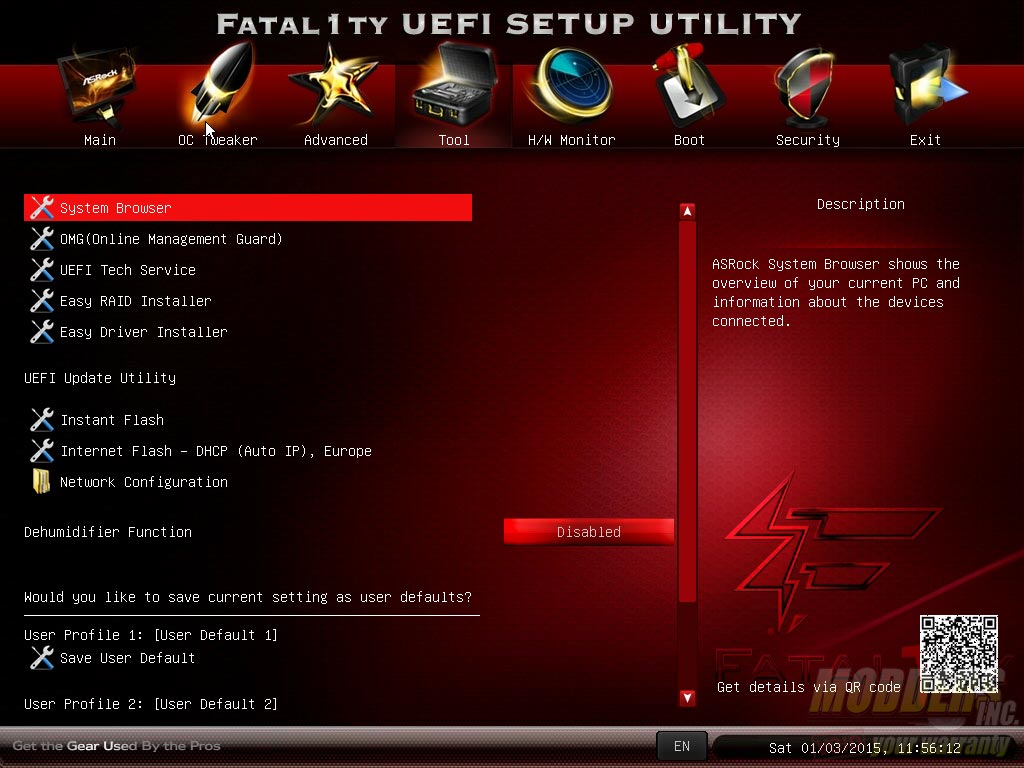 Hardware Monitor provides fan control options for all fan headers in auto or manual mode, as well as show an overview of current fan and voltage values.
The Boot Option provides priority adjustment for up to six options. Users can also prioritize by hard drive, disc or USB BBS priorities as well as enable or disable Fast Boot, setup timeout and remote LAN wakeup.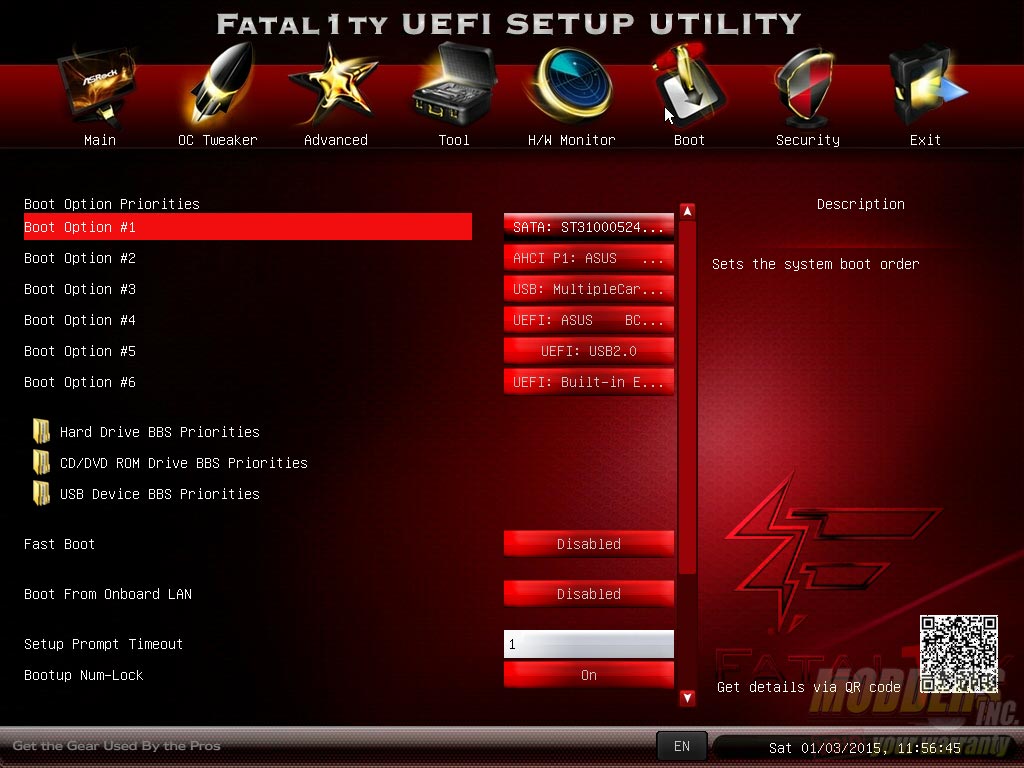 The Security page provides secure boot options, supervisor as well as user passwords, and system mode states.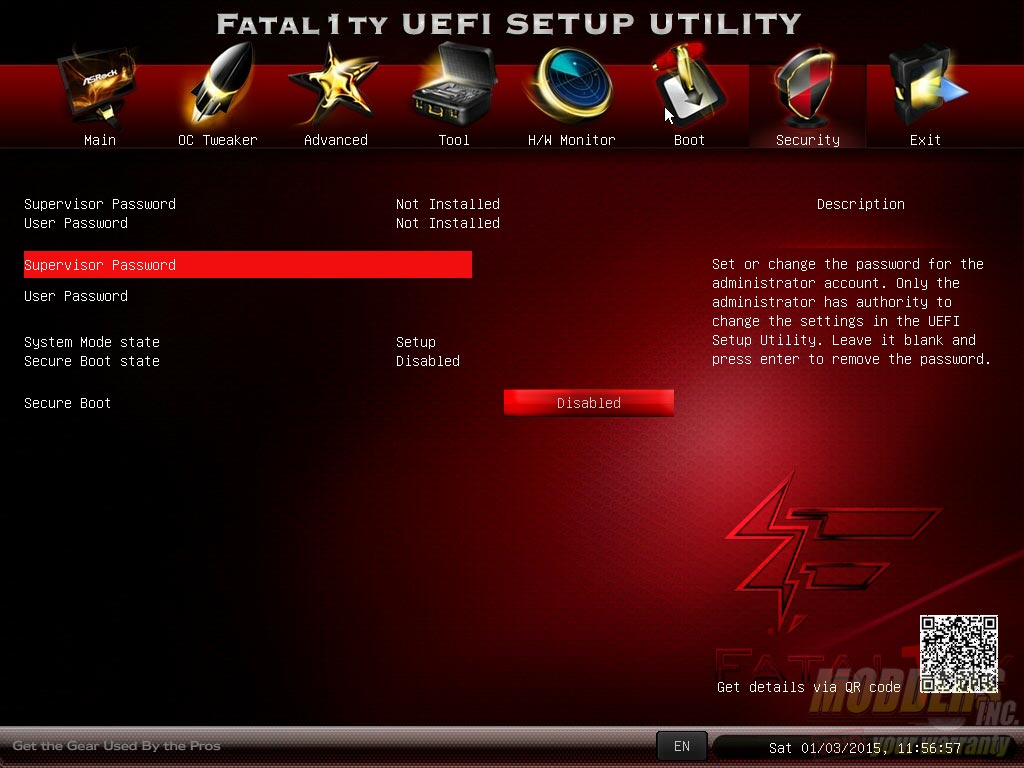 The overclocking features are obviously in the OC Tweaker section. By default, it is set to AUTO mode.
In MANUAL mode, users can choose to input values directly and has a separate option to set the CPU voltages manually.
There is also a CPU OC mode which overclocks the CPU from set percentage profiles built-in to the UEFI. The DRAM frequency multiplier provides up to 2400 MHz options.
The rest of the voltage configuration are available at the bottom, set to AUTO by default and the description on the side reveals the min and max voltage values as well should users switch to MANUAL mode.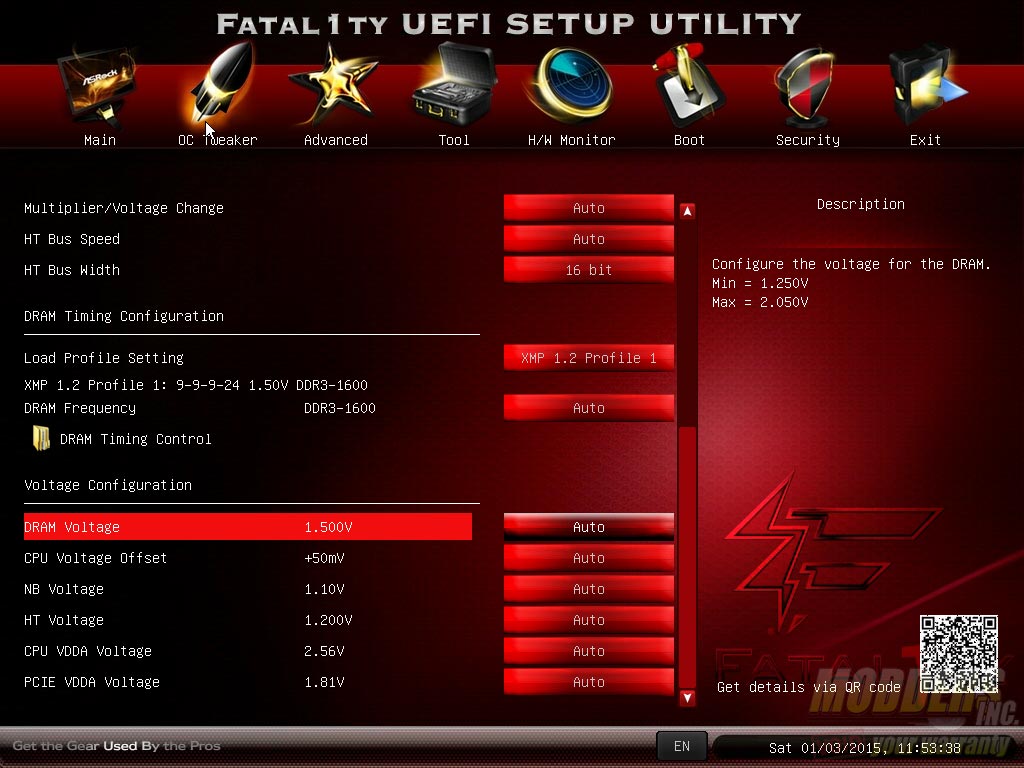 Other than the obvious, the EXIT page also lets the user discard changes made and load UEFI defaults.