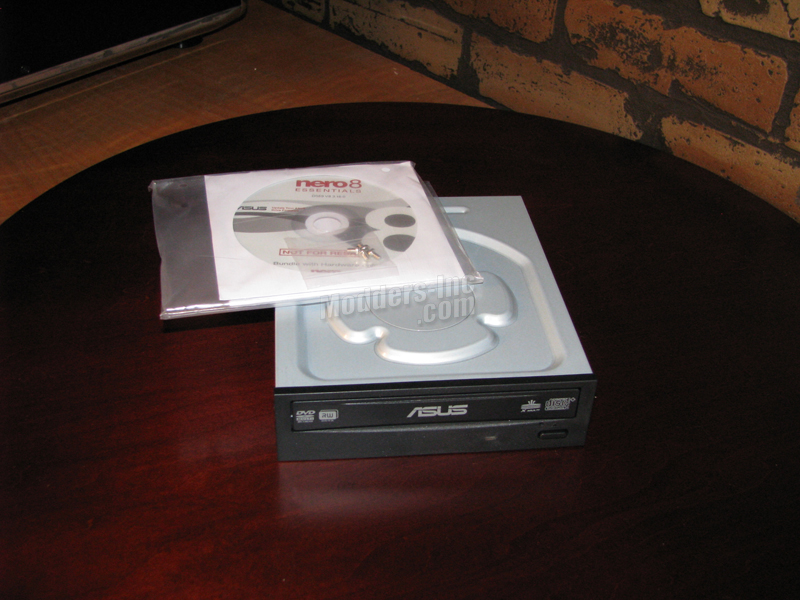 The Asus DRW-24B1ST comes with Nero8 Essentials D089 V8.3.16.0 bundled software, the Quick Install Guide and a package of 4 mounting screws.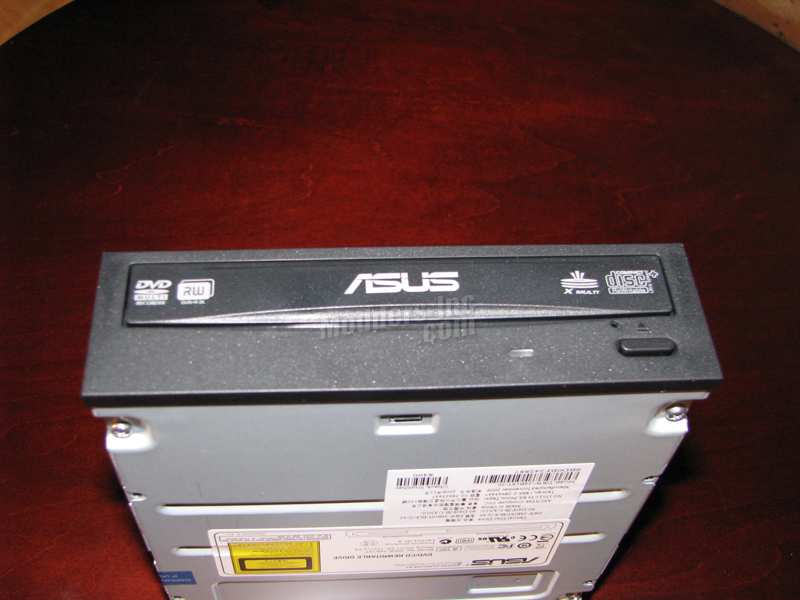 The Asus DRW-24B1ST looks just like any other DVD-RW drive. The eject button is located at the lower right, with a small hole towards the upper left of it for manually ejecting the drive (without power applied to the drive). To the left of that we find the drive activity LED.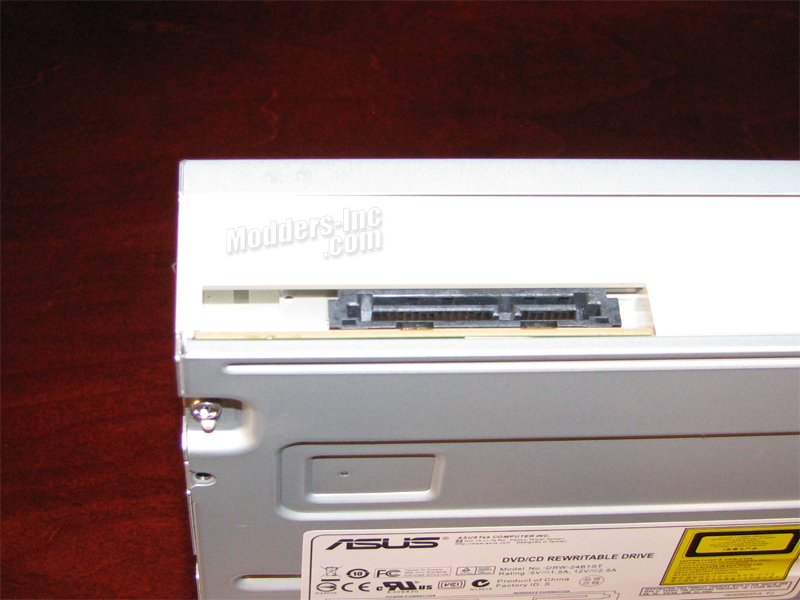 The connection interface consists of the standard SATA Power and SATA data connectors on the lower left corner of the rear.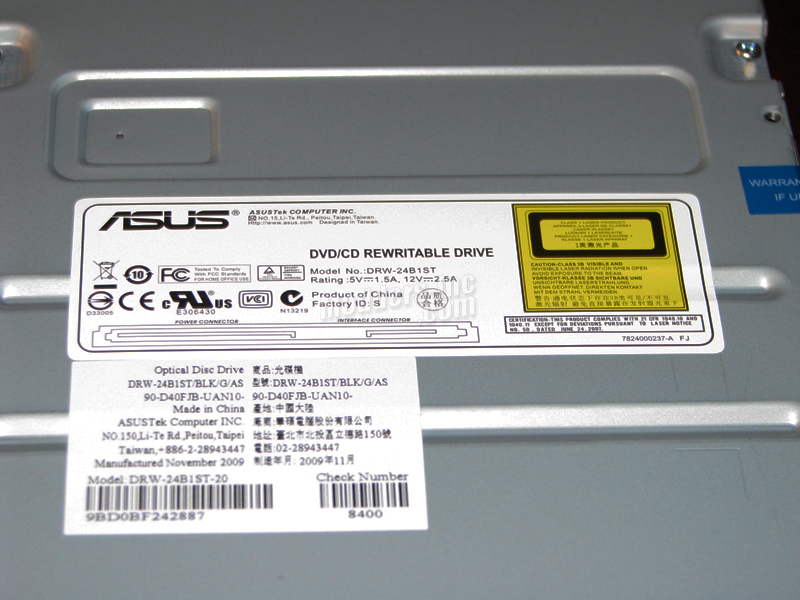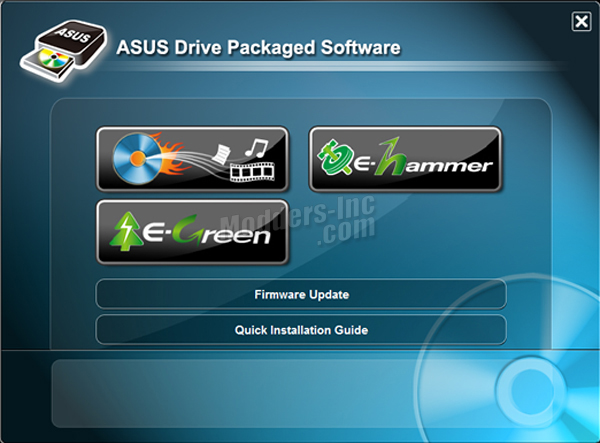 The Asus DVD-RW DRW-24B1ST optical drive comes with a couple of nice software features. The first one we have is E-Green which is used to reduce the amount of energy the optical drive uses. Second software is E-Hammer which is a security measure which allows you to permanently delete data from writable discs (CD-R and DVD-R formats). To complete the list, Asus has included Nero 8 Essentials which allows the user to create video, audio, backups, and photo discs.
   E-Green Engine technology provides an E-Green Mode which activates when the drives are idle for 2 minutes. Once activated, drive applications are closed when not in use to help conserve energy – helping the environment by saving energy, and in turn decreasing CO2 emissions and reducing the depletion of trees. According to in-depth calculations: on average, the PATA and SATA versions of the drive will provide 77% and 27% power savings respectively over competing solutions. 
   E-Hammer allows you to permanently delete the data on writable disc (CD-R and DVD-R) formats. Once the data is deleted, it cannot be recovered or restored, and the optical drive will not be able to read the disc. This ensures data security, eliminates the hassle of scratching your old discs, and conforms with our commitment to environmental protection. 
  The All-In-One Bundle Solution for DVD and CD writing. Whether a beginner or an expert, Nero 8 Essentials guides you more easily through your desired burning tasks with a simplified user interface. The Essentials Suite includes the following programs: Nero Home Essentials, Nero Scout, Nero Start Smart Essentials, Nero Express Essentials, Nero Vision Essentials, Nero ShowTime Essentials, Nero Media Home Essentials, Nero InCD, Nero Photoshow Essentials, Nero Cover Designer Essentials, and Nero ToolKit Essentials.