ErgoChair 2 Assembly »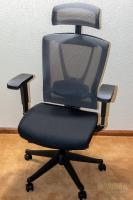 The Autonomous ErgoChair 2 is a unique piece of furniture that tries to break the stigma of office or gaming chairs. Gaming chairs are typically modeled after racing seats in cars. They are comfortable and keep you centered however if you are spending a length of time at the computer you will find that they are stiff and will start to push back on you, causing fatigue. Let's be honest, most "gaming chairs" are mostly a copy and paste from an OEM with a different label slapped on it. However, there are a few exceptions and those exceptions are very comfortable and fairly expensive. Most "gaming" chairs that I've sat in are OK at best for short term sessions. In the past, I've never really put a lot of thought into what I sat in when I was at the computer. I received a gaming chair to review a few years ago then, I purchased a few more over the years. Initially, I thought it was pretty comfortable. However, the more time I spent in the chair, the less comfortable it became. Sitting in it for hours and hours on end literally became a pain in the backside.
The ErgoChair 2 tends to keep the features that we think are good on the gaming chairs. Things like lumbar support, adjustable headrest (or neck pillows in the case of gaming chairs) and adjustable armrests are features of the ErgoChair 2 but there are a few more adjustments and features that help in the comfort area.  Now the ErgoChair 2 isn't necessarily a direct competitor to the gaming chair industry but is a chair that's designed for long sessions at the computer.
Dimensions
29"L x 29"W x 46" – 50"H
Seat dimensions
20"L x 20"W
Seat height
18" – 20"
Back dimensions (w/o headrest)
21"W x 22"H
Back dimensions (with headrest)
21"W x 28" – 31"H
Tilt range
20°
Colors
Cool Gray, Evergreen, All Black
Red Apple, Black & White, Baby Blue
Weight capacity
350 lbs
Item weight
48.5 lbs
Shipping dimensions
29"L x 27"W x 19"H
Assembly Required
Yes
Warranty
2 years
Trial
30 days
Adjustability
Headrest, armrest, back tilt angle and tension, seat tilt and height.
Functions guide
View Here
Packaging
The ErgoChar 2 comes shipped in a heavy corrugated cardboard box. Shipping weight on the chair is just over 50LBs.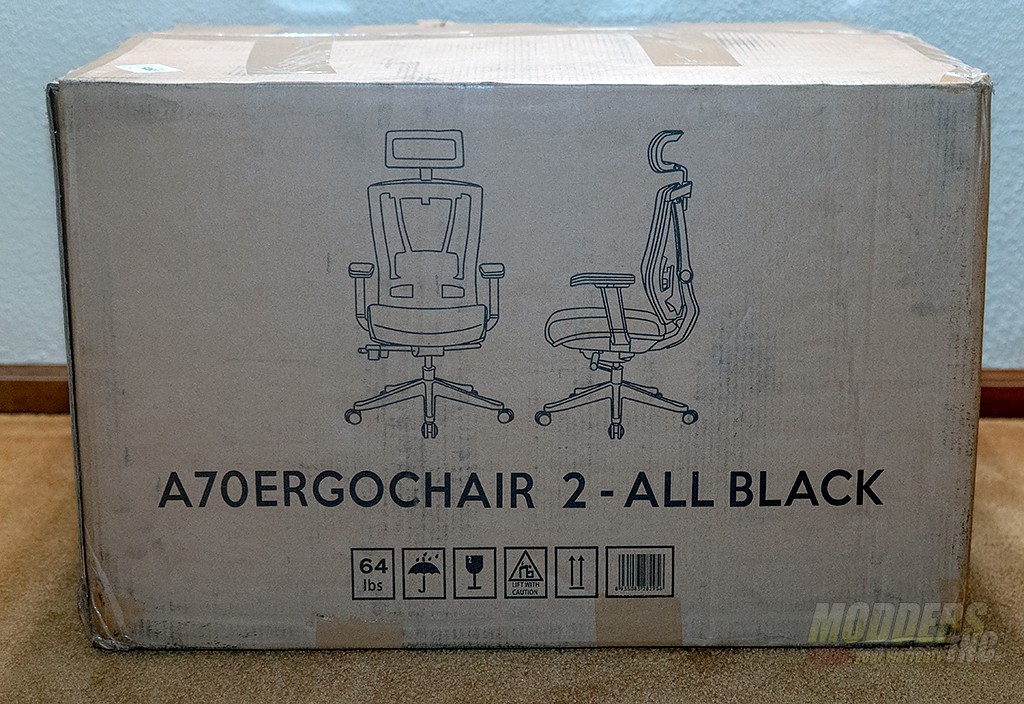 Inside one box, you'll find another box. This one contains all the parts and pieces to the ErgoChair.  Inside the second box, you'll find all the parts for the chair all wrapped up in foam sheets or bubble wrap.
The ErgoChair 2 needs to be assembled. Included are the star base, 5 casters, seat base, 2 armrests, backrest, multi-function unit, headrest, instruction manual, and a tool kit.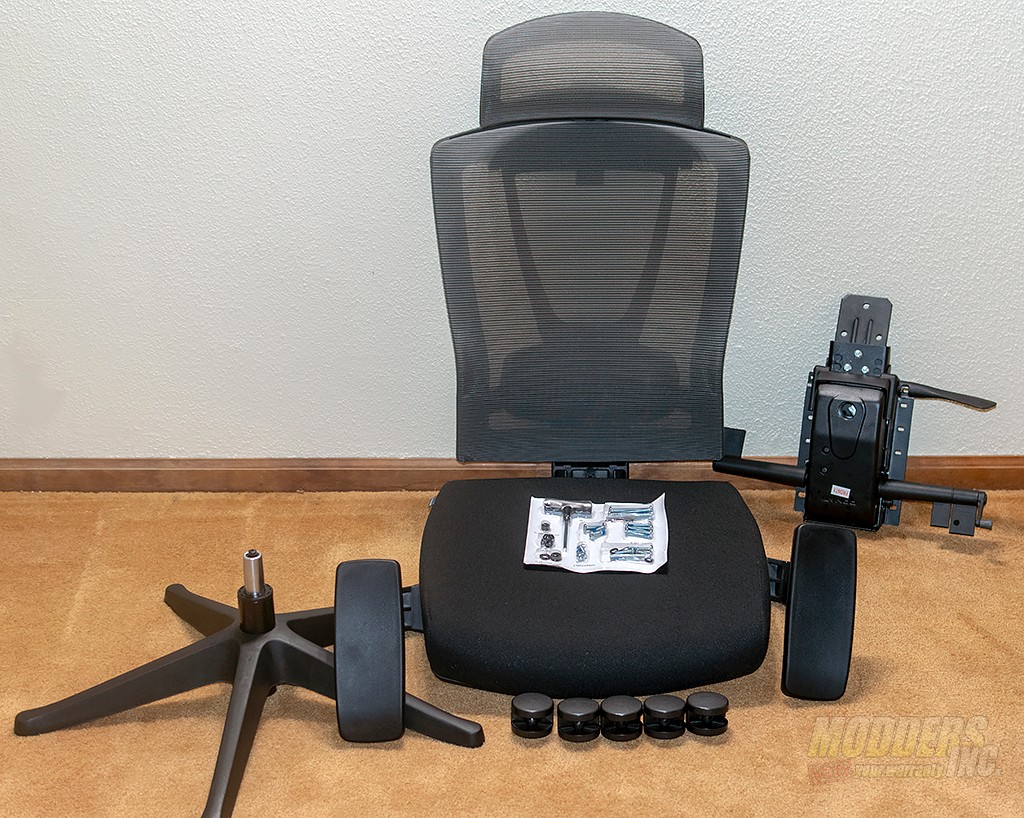 All the screws and tools needed for assembly are included in a blister pack. I must say the hex wrench included with this kit is hefty and unlike other kits, this one worked. I was able to get every screw secured.