« Page 3
|
Page 5 »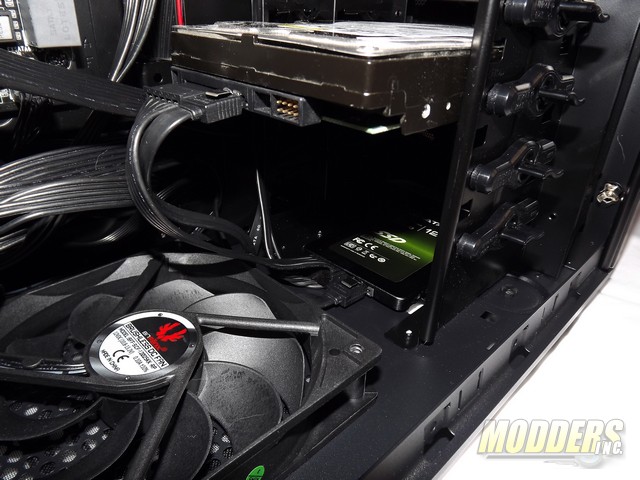 There is a single SSD mounting spot in the floor of the drive bay section. Be SURE to connect the Sata Data and especially Sata Power cables before mounting the SSD to the case else it's a tough pinch to get in there and hook up. If your planning more than one SSD then you'll need the following bracket not supplied with this case.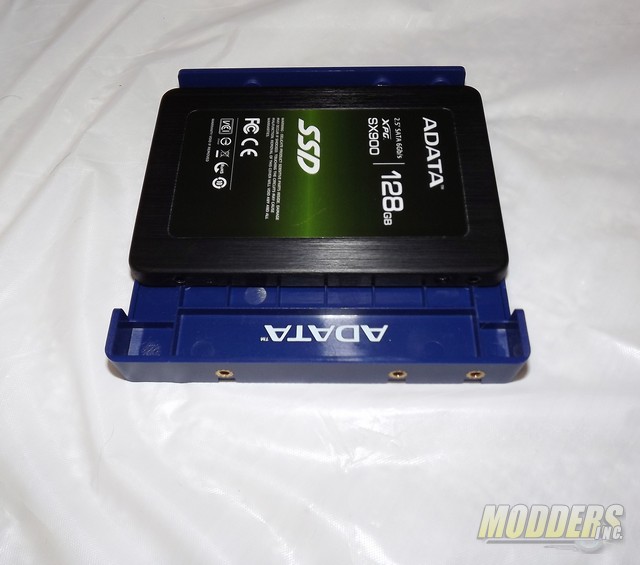 ADATA SSD's come with a 3 1/2 bay adapter for mounting SSD's to a standard HDD bay rack.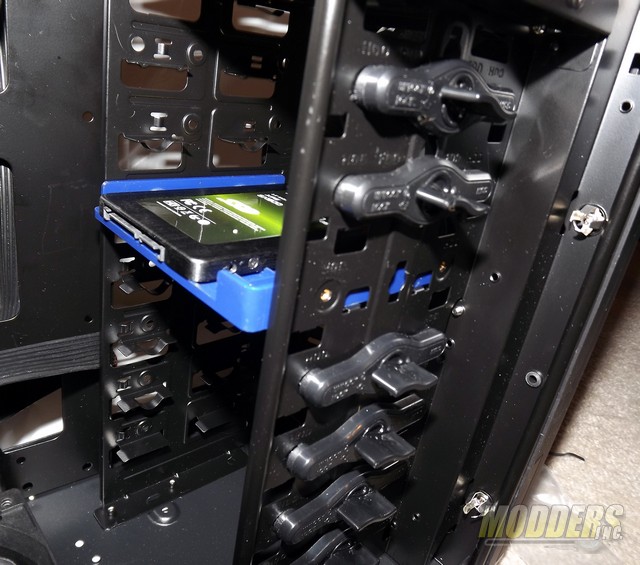 SSD mounted in the 5 1/4 HDD drive rack, adapter not supplied. You can see on the floor the SSD mount area if just 1 SSD is being used.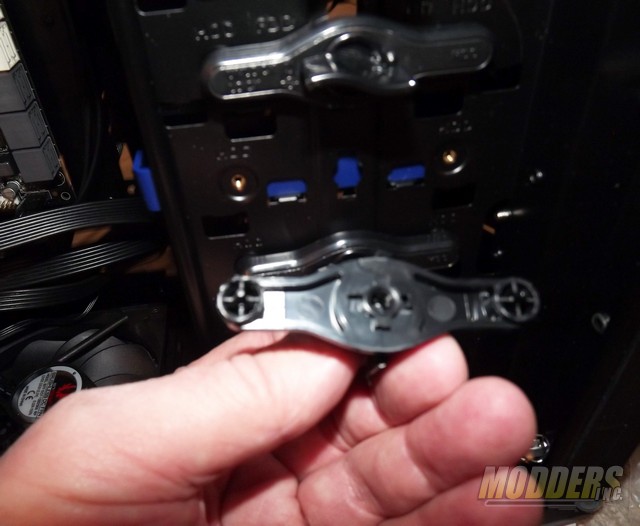 Again locked in place with the tool less drive mounts that just twist to lock in place.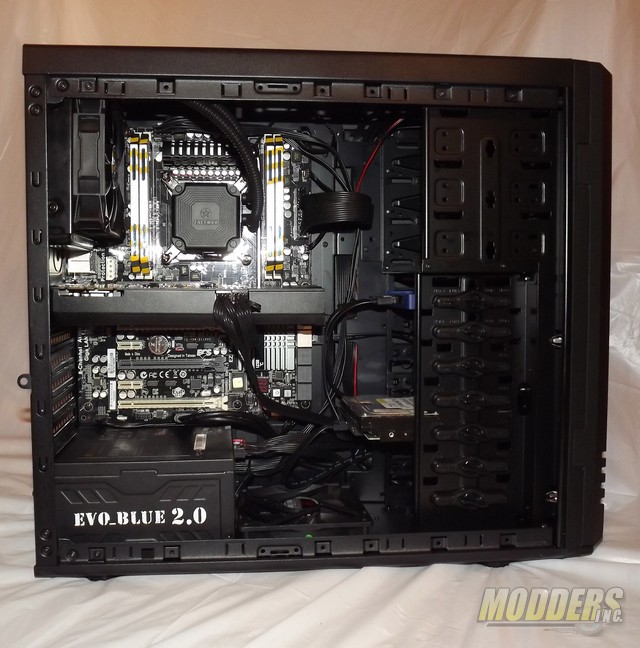 The COMPLETE build.
I left that 1 red LED Case Power Cable visible so I would remember to mention that all the case cables except this one red wire are black flat ribbon like wires and this one red wire sticks out like a sore thumb even thru the pass thru if tucked back behind.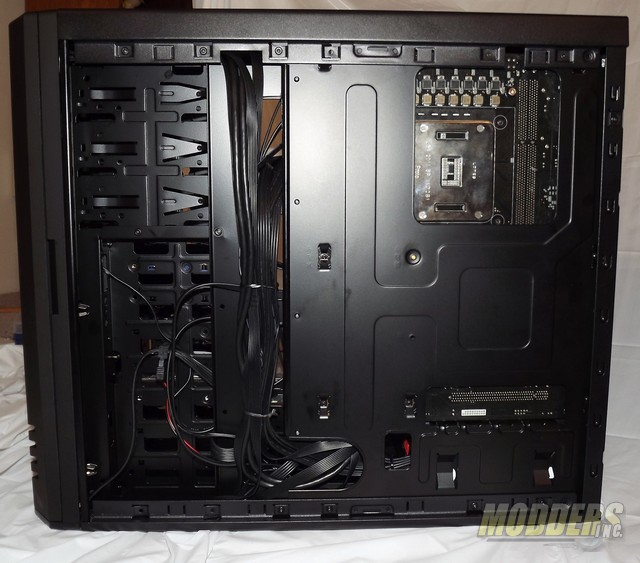 Cable management is OK. You have to cable everything in the forward drive bay section as there is no room in the rear MOBO section for cables and door.
I think if you had planned extensions you could have a problem with stuffing everything in and even with the PSU cables sleeved it's a tight fit. Lucky this PSU had the flat ribbon style cables and fit well. Notice that one red LED case power SATA cable.
One thing to take note of is the back of the CPU. The left side pass thru to mount a rear cooler bracket is in accessible. A 1150 or 1155 or other CPU's wont have this problem with this case.