CES
CES 2008 – What is new this year
« Page 2
|
Page 4 »
11th Annual "Build Your Own PC Race For Charity." Hosted by Tiger Direct 
The "Build Your Own PC Race" is a fun charity event for the PC editorial community supporting elementary and secondary schools and promoting Systemax PCs based on AMD Phenom™ CPUs. Public Relations opportunities for sponsors' products are created by matching them up with members of the related trade press giving the opportunity for exposure and story pitches.
A huge ballroom an the Wynn Hotel is use to host the great event along with all the food and drink you can handle….for free.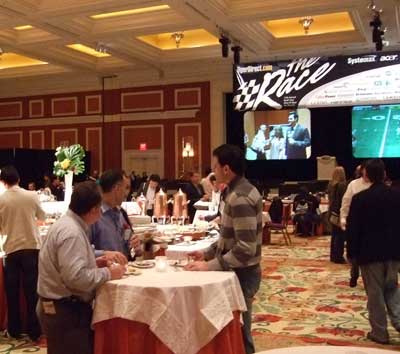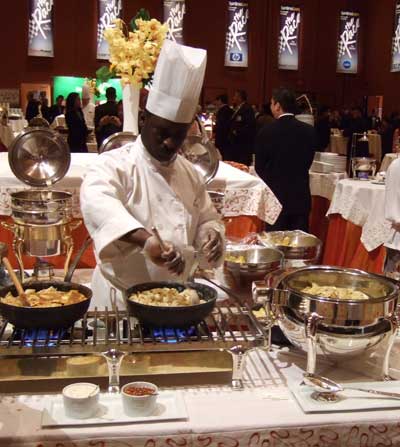 Before the big race the CEO of Tiger Direct made a huge announcement. Tiger Direct has purchased all the assets of CompUSA. This includes the name, url, stores and all other items about CompUSA. Tiger will continue the CompUSA name, but plans on taking it back to the powerhouse it once was.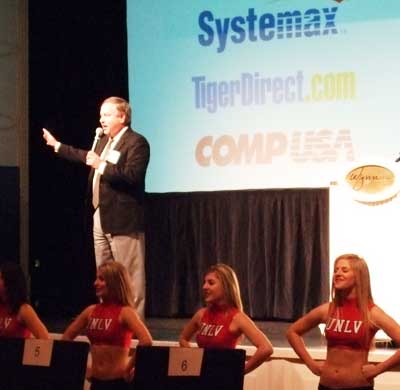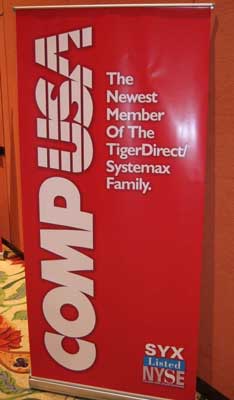 Thirty PC's are set up ready to be put back together for the race. Each PC will then be donated to a charity or school at the race is over.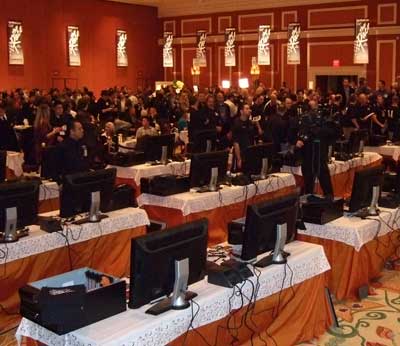 The motherboard and power supply have already been installed all the racers have to do is install everything else. Every item must be installed correctly and each part must use all the parts needed with every screw tightened. If not a 60 second penalty will be added for every infraction. This comes into play later on.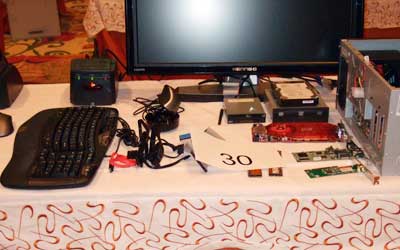 And the races begins! Last year the winning PC was completed in under 7 minutes.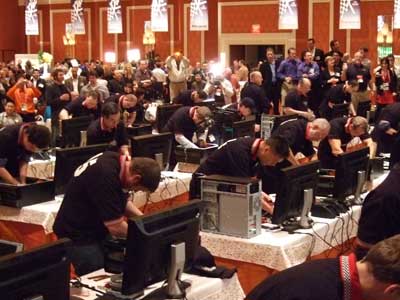 This year, well it was not that easy, as the winning time was over 10 minutes. Remember the "Time Penalty" I talked about before? The first person that actually completed the build was under the 10 minute mark, but he forgot to plug in the power to the CD ROM. So that moved him down to third, and second up to first. The guy now in second had to get his machine checked out and low and behold he forgot to plug in his floppy drive power cable! After all of this Will Smith of MaximumPC was finally the winner. $10,000.00 USD was given to his charity of choice.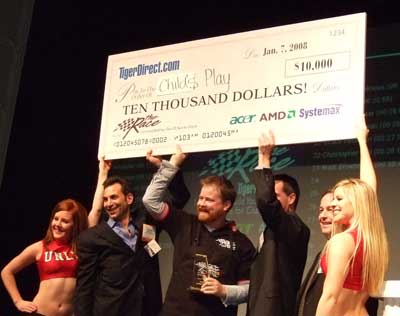 Can you name these three guys?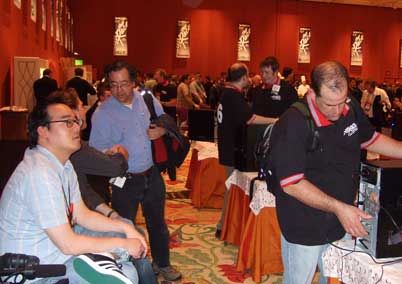 OK so lets get to the floor and see some stuff…