CES
CES 2008 – What is new this year
« Page 3
|
Page 5 »
SilverStone
They have a mouse coming out soon.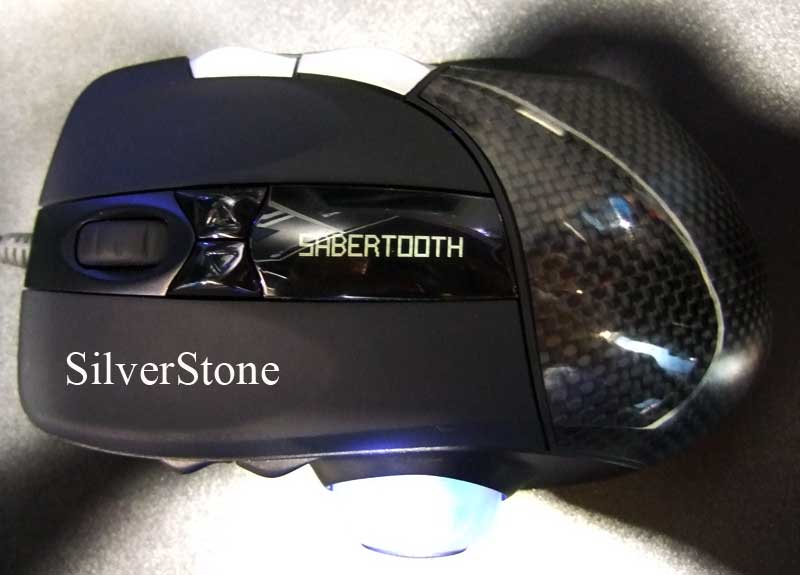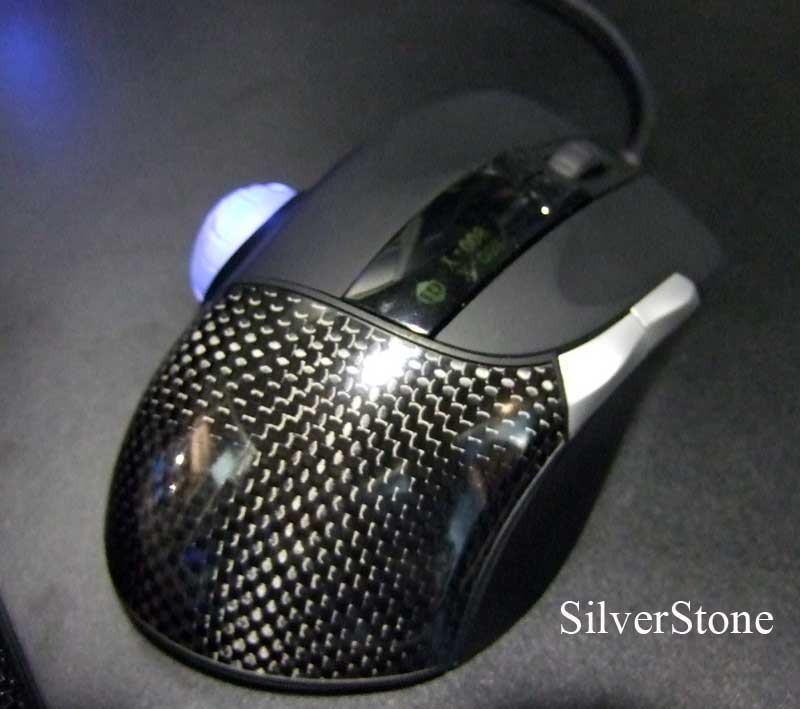 The large "fish eye" knob allows you to fine tune the dpi of the mouse, but I found that I could not grip the mouse with my thumb and little finger. For me it felt out of place. Other than that the mouse felt great and moved with ease. The laser in place directly in the center and the mouse is perfectly centered by weight.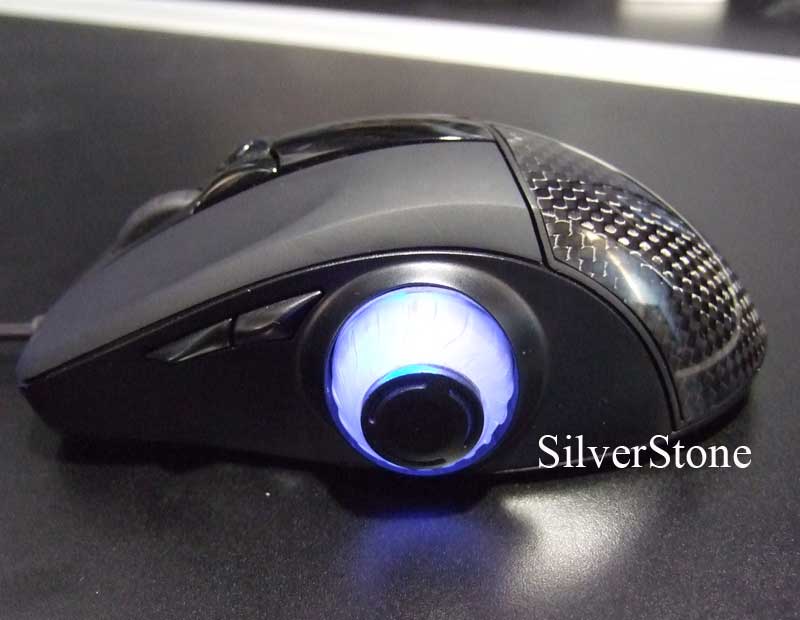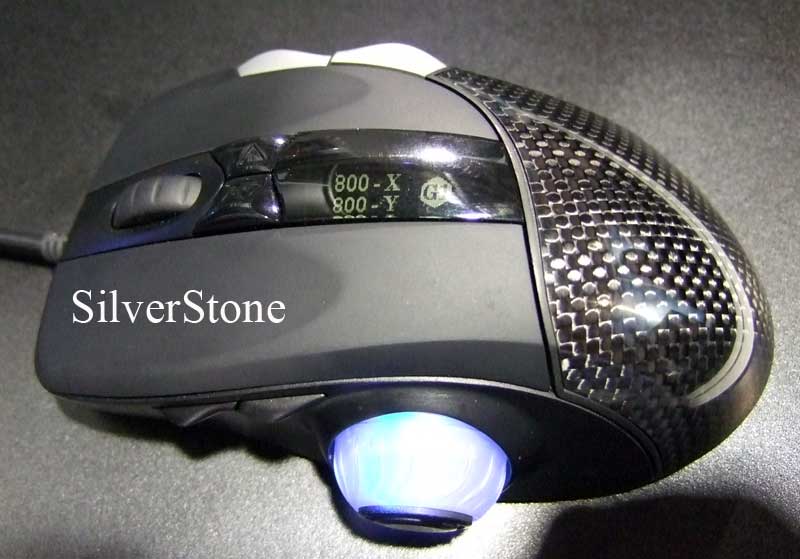 Here is the Sugo series with a new less cost version on the left. It is made from steel with a plastic front and should be around $65.00 USD when released. It can hold an over sized video with ease.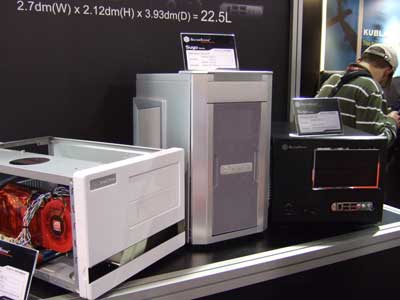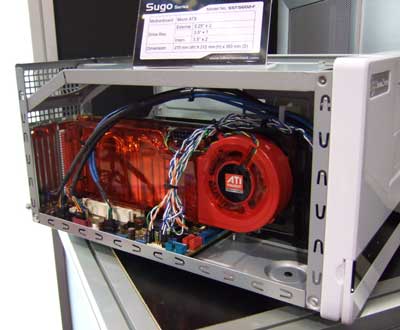 This a prototype of the newest member of the Sugo series.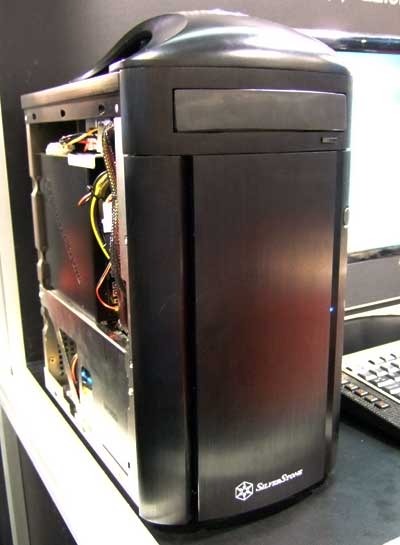 Two HTPC cases with one housing a 4 inch LCD and the other one has a 7 inch one and both are touch screen. Each one of these comes with a remote and software while you get the option of with or without the LCD on the black one.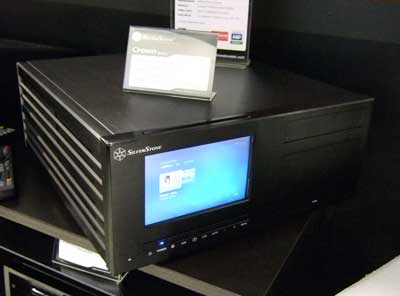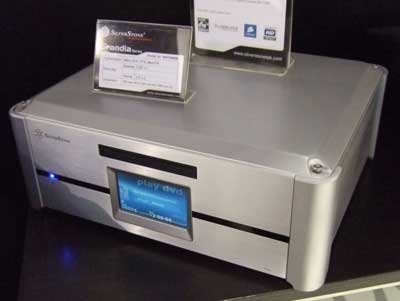 New case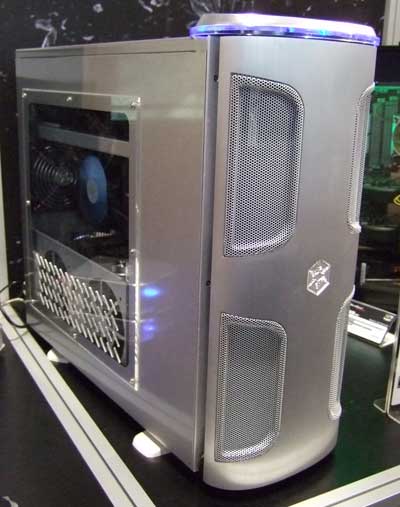 Cool PSU's…well yeah but the cool thing is that each one is 1200 watts, "but the one on the left is smaller"…correct.