Keyboards
Cherry MX-Board 3.0 Keyboard Review
A Closer Look at the Cherry MX-Board 3.0 Keyboard »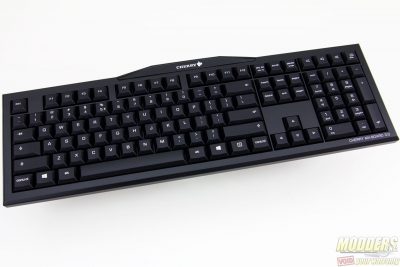 The Cherry MX-Board 3.0 might look like a regular office keyboard but under the hood is a full mechanical switch layout tailored for typing enthusiasts more so than the full RGB-LED gamer type. What makes it unique even compared to previous Cherry keyboards is its low profile key caps and low profile frame. Priced at $80, this non-flashy approach allows the Cherry MX-Board 3.0 with its authentic Cherry components and German quality control to be offered at a lower price point than many Cherry MX clones in the market.
[sc:sponsor sponsor="Cherry" product_link="http://cherryamericas.com/product/g80-3850-mx-brown-3-0-keyboard/" product_name="G80-3850 MX-Board 3.0″ product_price_link="http://www.newegg.com/Product/Product.aspx?Item=9SIA2F83MX8350&cm_re=cherry_mx_board_3.0-_-23-333-218-_-Product" product_price="$80″ ]
The box itself is as slim as the Cherry MX-Board 3.0 measuring 46 x 20cm but only 3.5cm tall.The front shows a 3/4 view of the keyboard while the back displays the four switch options available along with multi-lingual feature descriptions. Switch options include: Cherry MX Black (linear heavy), Cherry MX Red (linear soft), Cherry MX brown (tactile soft), Cherry MX blue (tactile clicky).
Since the Cherry MX-Board 3.0 is available in multiple switch options, the top right corner of the box displays the specific type used on the keyboard inside.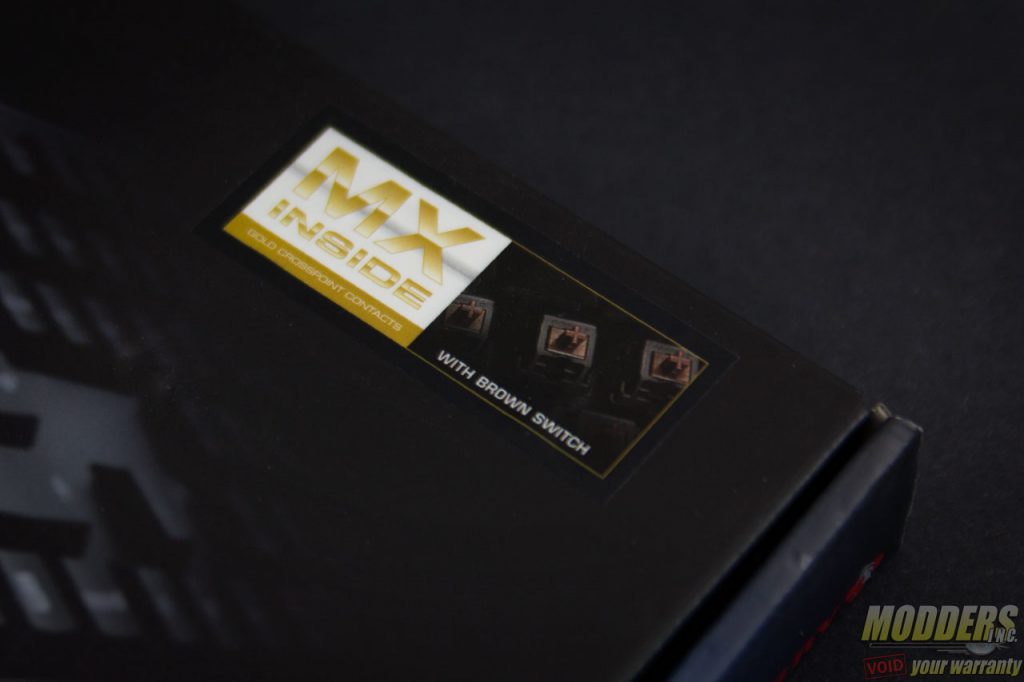 Inside, the keyboard is wrapped in protective plastic with a compartment for the bundled accessories above it.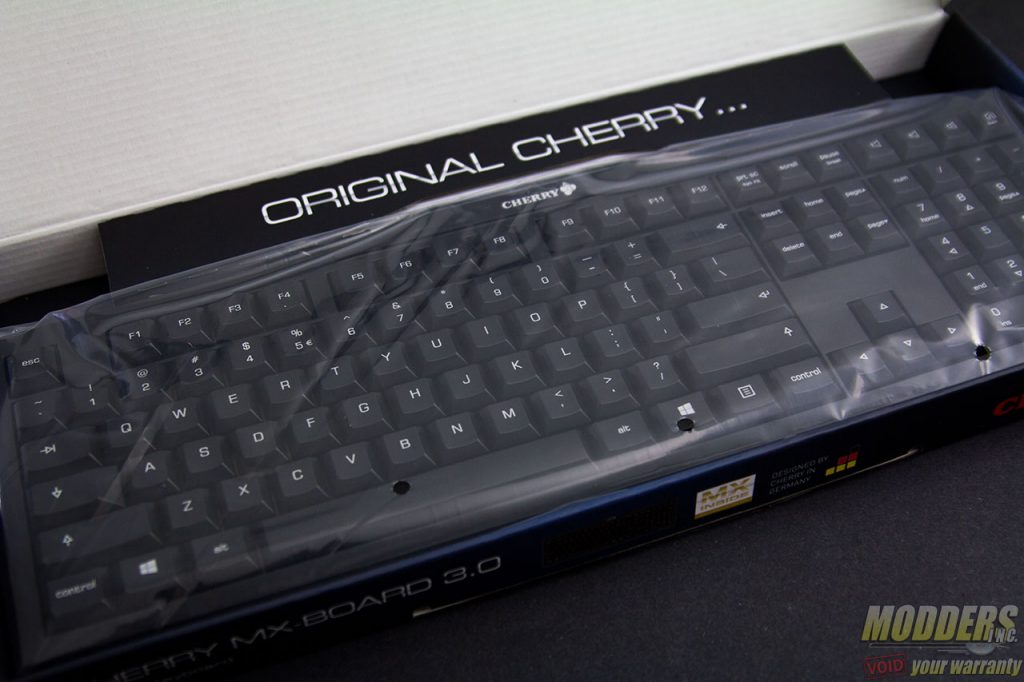 Extra cushion is provided as well as the manual and a USB 2.0 cable with a Type-B mini-USB connector on one end.
Specifications:
| | |
| --- | --- |
| Key switch | CHERRY SWITCH (Red/Brown/Blue) |
| Interface | USB 2.0 (PS2 via adapter) |
| Current Consumption | Max. 16 mA |
| Connecting Cable | approx. 1.80 m / 5.91 ft |
| Reliability | MTBF (90) >80,000 Hours |
| Warranty | 2 Years |
| N-Key Rollover | 14 keys |
| Weight | Approx. 830g (without packaging) |
| Packaging Dimensions | Approx. 468 x 202 x 35 mm |
| Product Dimensions | 446 x 158 x 28 mm |