Keyboards
Cherry MX-Board 3.0 Keyboard Review
« Cherry KeyM@n Software
Experience and Final Thoughts
The Cherry MX-Board 3.0 is a textbook example of why you should not judge a book by its cover. To the uninitiated, the unassuming look for the MX-Baord 3.0 might make some people think that it is just another office membrane keyboard. Quickly however, it becomes evident to anyone who has typed on it that nothing could be further than the truth. While I can't vouch for other Cherry MX flavors (the MX-board 3.0 is available in black, blue, brown and red Cherry MX switches), the brown-switch MX-Board 3.0 with the low profile keys are a perfect match for touch typists who fancy a speed upgrade to their WPM score. It does not have much in terms of extras but it focuses heavy on foundation, having original Cherry MX switches and Cherry quality control which is very evident from the PCB view. Typing on it is a much softer experience compared to typical keycaps as well.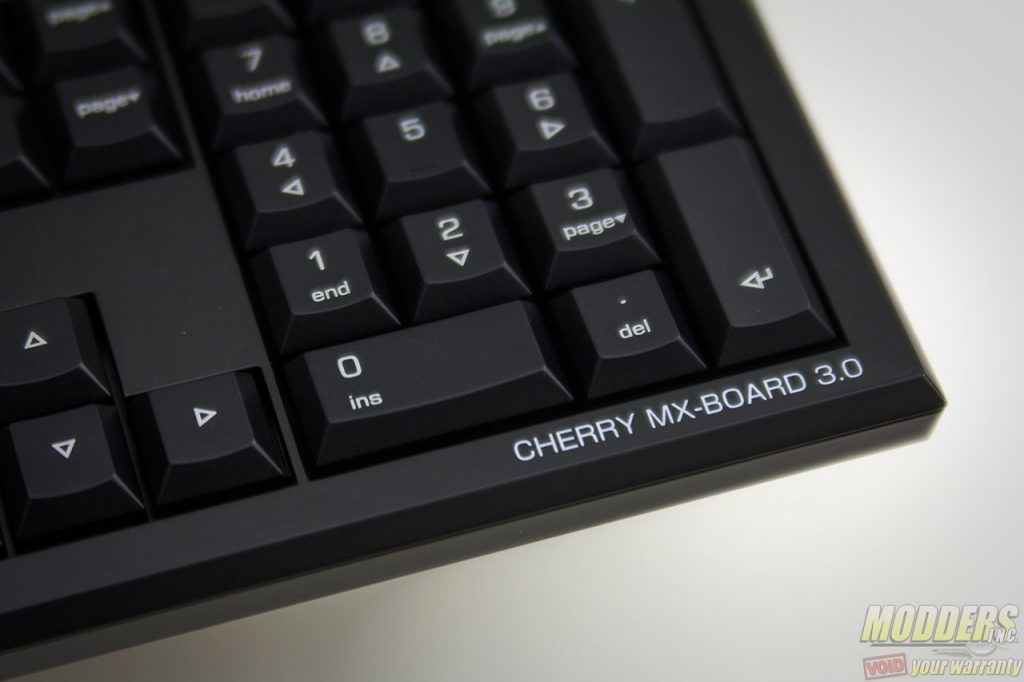 The extras come in the form of three volume control keys and a home key. The optional installation of the KeyM@an software also extends functionality further by giving the Cherry MX-Board 3.0 the ability to reassign the values for the four bonus keys as well as the F1 through F12 function keys; This includes macro assignment and more. There is also the ability to disable the Windows keys by pressing CTRL+ Browser launch button, for gamers who would not want to accidentally press it while playing.
It has standard 6KRO over USB but for those who want to game on it are unfortunately out of luck. It indeed is limited to the standard 6KRO + modifier over USB and when tested with a PS/2 adapter, the keyboard was not recognized by Windows 10. It works perfectly well for keyboards such as the CM QuickFire Rapid but not in the Cherry MX-Board 3.0's case. The one advantage it does have over membrane is that the matrix is not limited by the path signal so any 6KRO combo + modifier works. The bottleneck with membrane keyboards is the combination of the matrix configuration used (see my previous reviews of three membrane gaming keyboards here, here and here) and the USB polling limitation. This keyboard would have received very high marks for me had only the 14KRO marketing claim been verified, but unfortunately that is a big deal breaker so I would have to deduct a grade to the Cherry MX-Board 3.0. Again, another example of why you should not judge a book by its cover. Just because it says so on the box cover packaging and the promotional information, it may not actually have NKRO when tested and disassembled.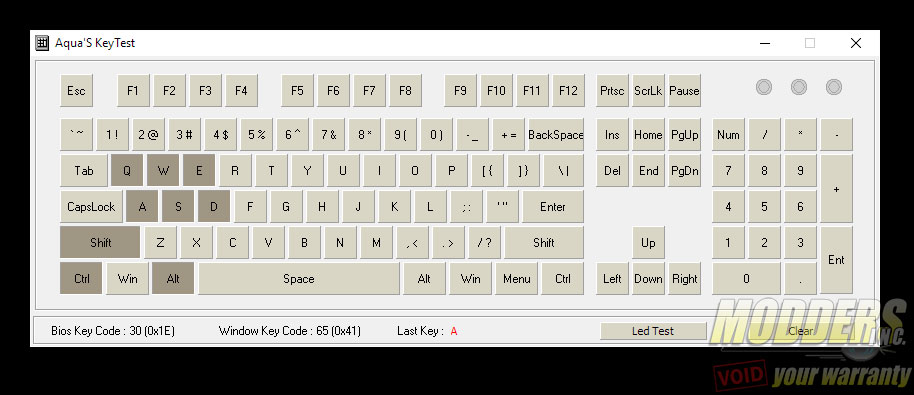 Since it is slim, relatively lighter in weight compared to other mechanical keyboards, and has a detachable USB cable, the Cherry MX-Board 3.0 is also highly portable. While many gamers would be wondering who this keyboard this is for with its lack of fancy lighting or too many extras, those who prefer a solid mechanical keyboard not designed for teenagers would be happy to see that there is an option out there for them. Currently priced at $80, it faces stiff competition from many Cherry MX clones in the market but its main selling point is that this is 100% original Cherry with the quality control to show for it, inside and out. The MX-Board 3.0 is also quite easily moddable with a relatively easy disassembly.