« Intro
|
Page 3 »
A Closer Look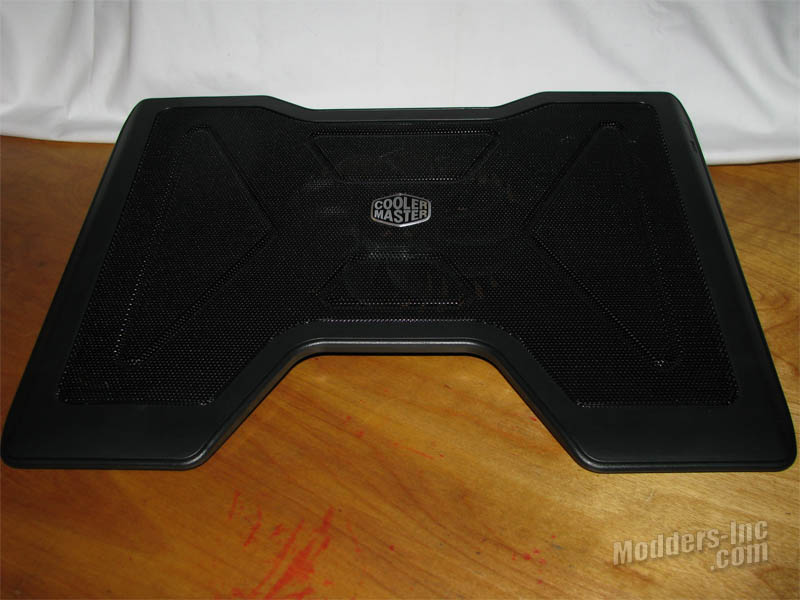 One of the first concerns that I think users will have with the NotePal X2 is the fact that its mainly constructed of plastic. Most will probably think that the cooling potential is going to be less than that of a similar sized aluminum cooler seeing that aluminum by itself does a decent job dissipating heat. One must look at the fact that the plastic housing is going to be a little less weight, less expensive to make, and be less damaging if it were dropped on your foot. It might hurt a little bit, but I bet the aluminum one will leave a mark.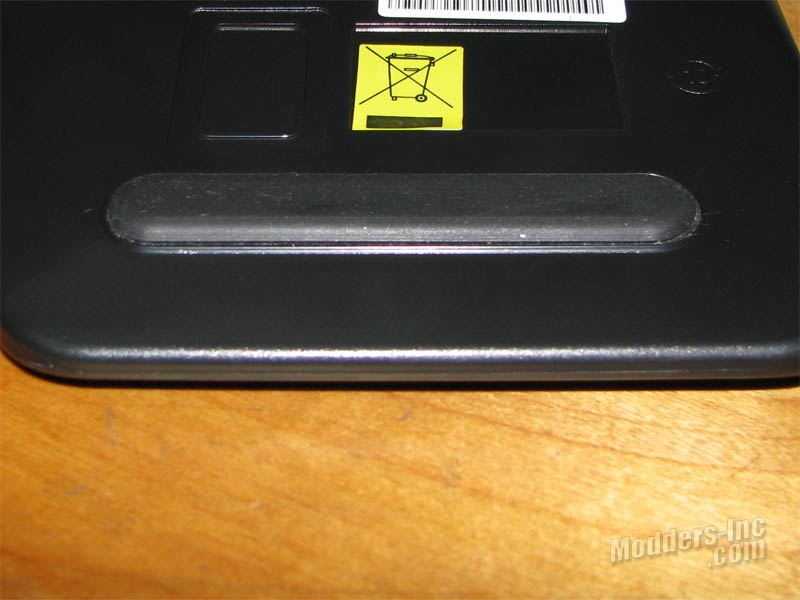 Back on a serious note. When I first placed the NotePal X2 on the desk, I noticed that it didn't slide to easily which is a good thing. Flipping it over briefly we see the use of four large rubber feet on the bottom. This will give you a secure feeling when your expensive notebook is sitting on it. However, if you decide to use the elevated feet; You will find that the NotePal X2 just became a lot easier to slide around.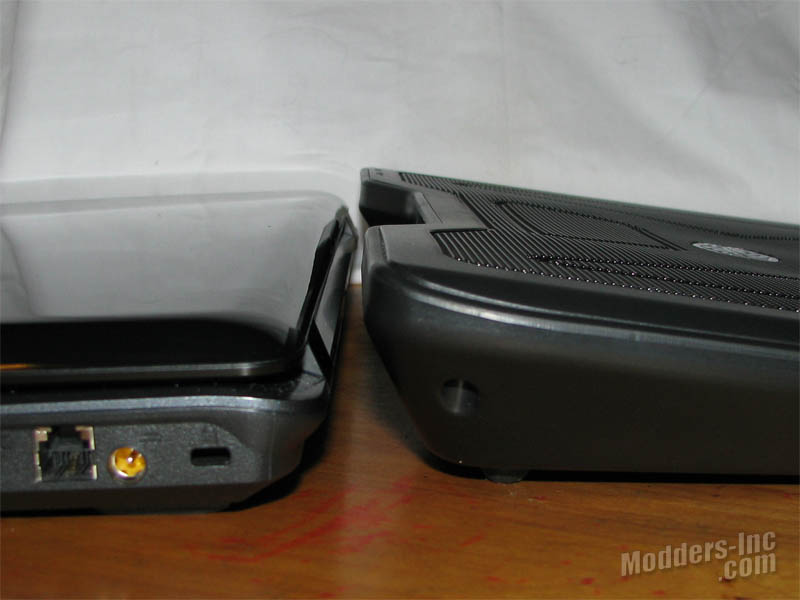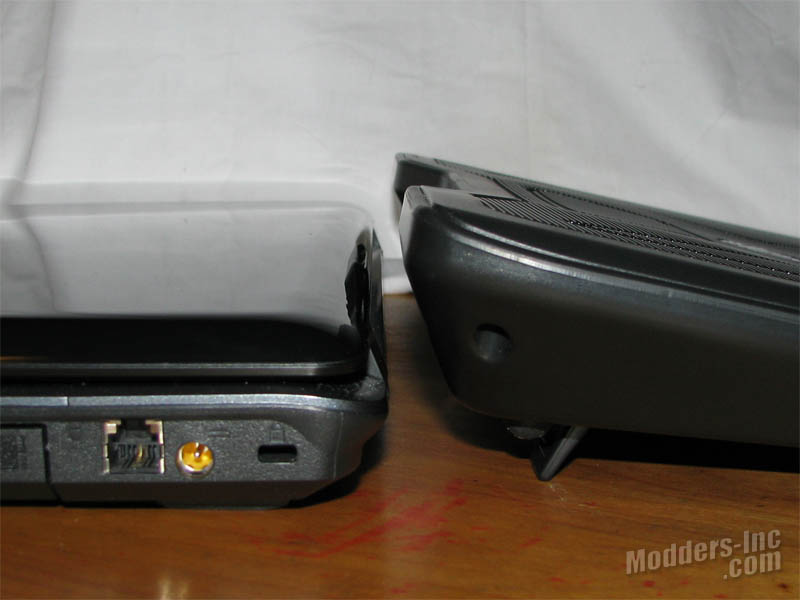 With the height extenders flipped down, we can see that we gain roughly about a 1/4″ in height. I would have really liked to have seen the ends of these feet (the part that actually touches the desk) covered in some type of rubberized coating, so that it kept its solid feel when sitting on the desk.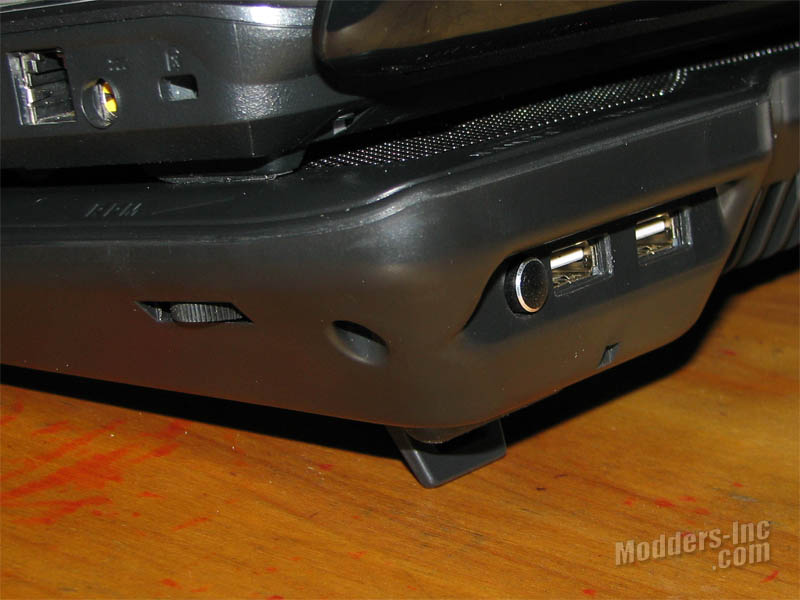 At the top right corner, you will find the Power switch, USB 2.0 connections, and the RPM dial to the right. One of the USB 2.0 connectors is used to plug the NotePal X2 into your notebook while the other can be used to power an additional USB device.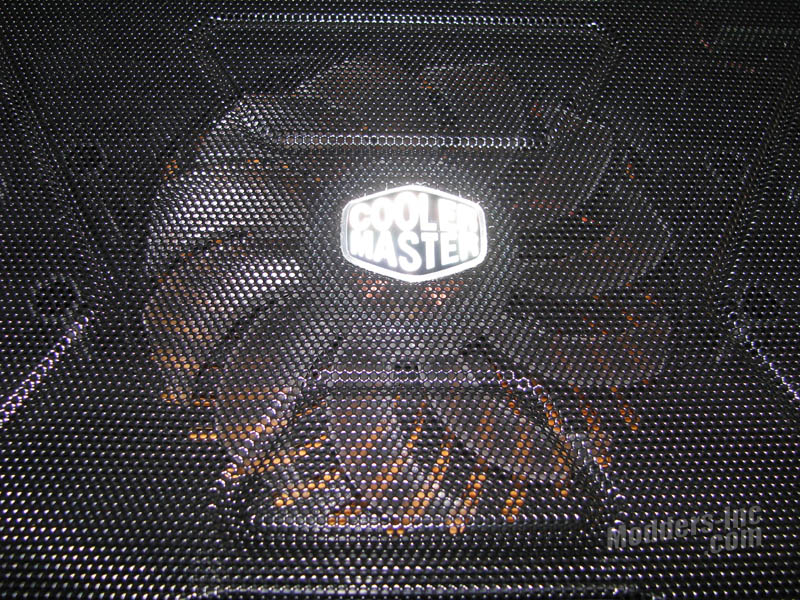 With the enormous amount of mesh adorning the top of the NotePal X2, the bottom side of your notebook is going to have every chance possible to grab and utilize the moving air below it. With the 140mm cooling fan, noise levels are rated at 15 dBA minimum which should be well below the normal ambient noise level unless you're sitting in a sound chamber.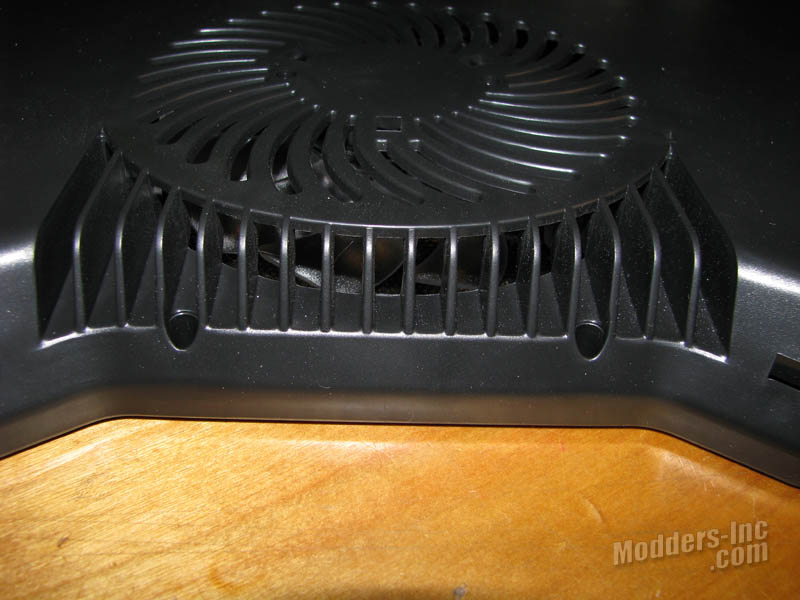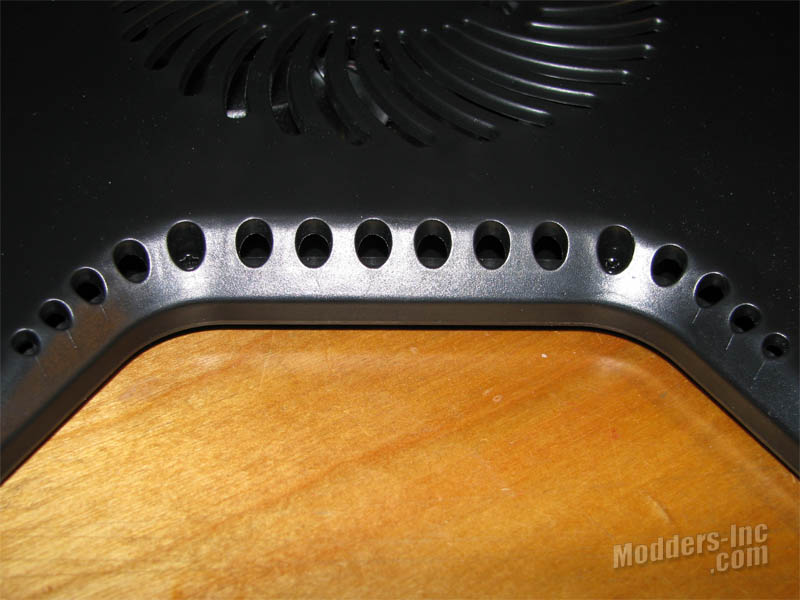 Taking another quick look at the bottom of the NotePal, we can see that all the inlets for the fan are centrally located, which will not be blocked off if being used on your lap. The rubber feet should be tall enough to allow adequate airflow while the cooler is sitting on the floor or on bedding.