« Page 2
Conclusion
Before I wrap the review of the Cooler Master Sonuz up I want say that audio devices, especially speakers and headsets are typically subjective in nature, meaning that what I may think sounds good or bad, you may think differently. Specifications and features can only go so far.
In our review process we actually use the device for a couple of weeks, not just open the box and go from there. For the Cooler Master Sonuz review I used it in multiple gaming sessions over a period of two weeks.During the gaming sessions volume was set at a comfortable level for me. I also played music in the background as well as listened to music on my Droid Razr. During use the Cooler Master Sonuz is extremely comfortable. Cooler Master has added sufficient padding to make the Sonuz a pleasure to wear.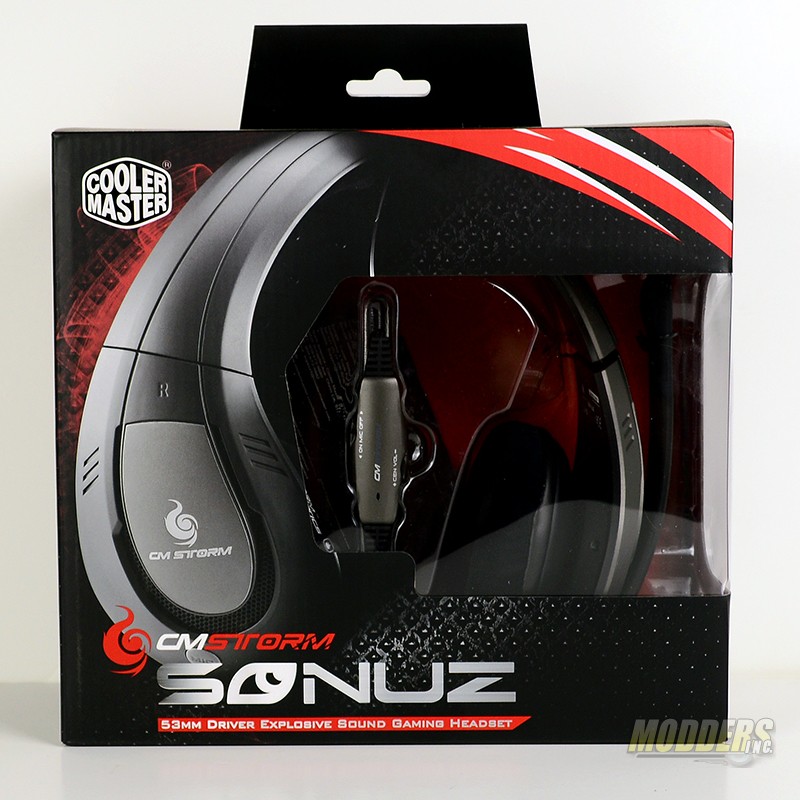 Don't let the size of the headset fool you, while it is large it is also light weight and unintrusive while wearing it. Performance of the Cooler Master Sonuz is very good. All frequencies are very well represented. Using a tone generator, I was able to cleanly reproduce down to 60 Hz. Typically small drivers have issues with clean reproduction of bass. Highs and the mid-range are outstanding with the Sonuz and extremely crisp and clean. Vocal ranges are easily distinguished and not muddled with the music. During gaming sound was represented very well. This is a 2.0 headset, which means it is stereo or two channels. There isn't any multichannel audio on the Cooler Master Sonuz. Microphone performance was just as good. A few calls with Skype and I could be clearly heard and understood. Cooler Master has done an outstanding job bringing the Sonuz to market and would be a welcome addition to any gaming rig, or strictly used for music.