PC Cases / Accessories
Cougar Conquer Essence Mini Tower Case Review
Micro ATX Open Air Case Design With Style
« A Closer Look at Cougar Conquer Essence
|
Final Thoughts »
Hardware Installation and Clearance Compatibility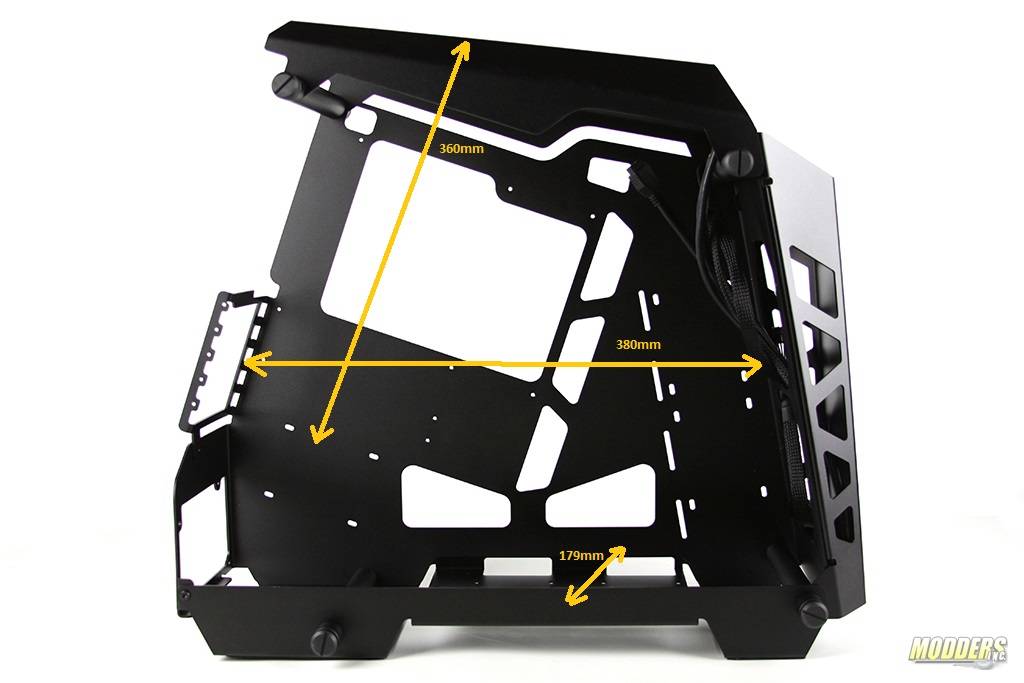 Internal length: 522mm.
Internal height: 480mm.
Internal depth: 233mm.
Front mounted:
2 Front : 120mm Fan Support.
Radiator support for 240mm.
Rear mounted:
Top mounted:
2 Top : 120mm Fan Support.
Radiator support for 240mm.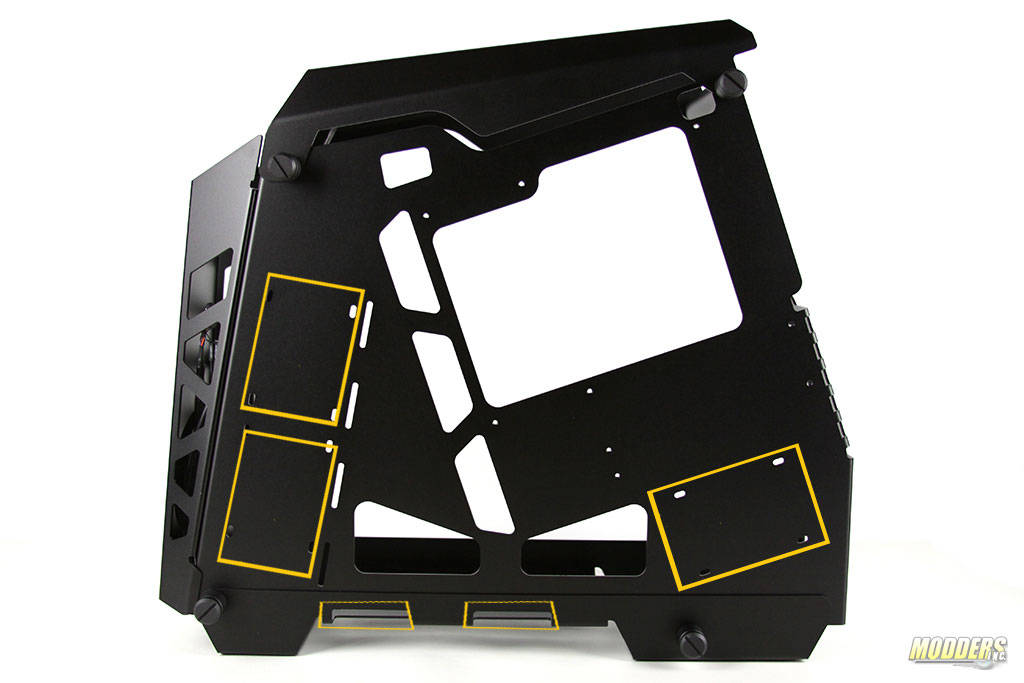 Power Supply:
There is no removable plate.
200mm Max Clearance for Power Supply installation.
Video Card clearance:
There is 350mm Max of clearance before the reaching the front fan mounting area.
CPU Tower coolers:
CPU heat-sink height clearance is about 160mm.(179mm from the motherboard tray to the glass).
Large CPU back plate cutout.
It didn't take long to put this mod together. Cougar did include all of the hardware needed to install the motherboard and power supply. What I did find difficult is mounting SSD on the side of the case. There are two sections on the right side of the case which are designed for installation of SSDs. If you want to mount SSDs on the right you have to make sure you have flat SATA cables with flat connectors to connect to the drives. If you are planning to use radiator in the front of the case it would be extremely difficult to install SSDs. The top section of the case has no issues with clearance with standard 240mm radiator and motherboard.
What I found difficult is cable management and making "it" look good. There are no cable shrouds to use to hide the cable. So unless you fabricate something custom it would be a challenge to keep everything nice and neat with semi hidden cables.