PC Cases / Accessories
Cougar Conquer Essence Mini Tower Case Review
Micro ATX Open Air Case Design With Style
« Hardware Installation and Clearance Compatibility
Final Thoughts
If you looking for a good modding case that has some potential then Conquer Essence is a good choice for you. Right from the start the case looks like it has been already modded as it has a very unique shape and stylish front bezel. If you are planning to run a custom water cooling loop with dedicated water reservoir then you might want to do some research on figuring out what is going to fit in this case. Conquer Essence is a Mini Tower case so the workable space is limited when it comes to custom applications. If a All In One water cooling unit is what you are after then maximum radiator support you are allowed is 240mm.
What I have noticed in my short time with Conquer Essence is that cable management in this case is a challenge. There is virtually no way to hide the cables in this case. Some other cases we review have enclosed Power Supply enclosures; however, there isn't anything remotely similar in Conquer Essence. Can you make this case look good inside and out? Yes you can with a bit of work.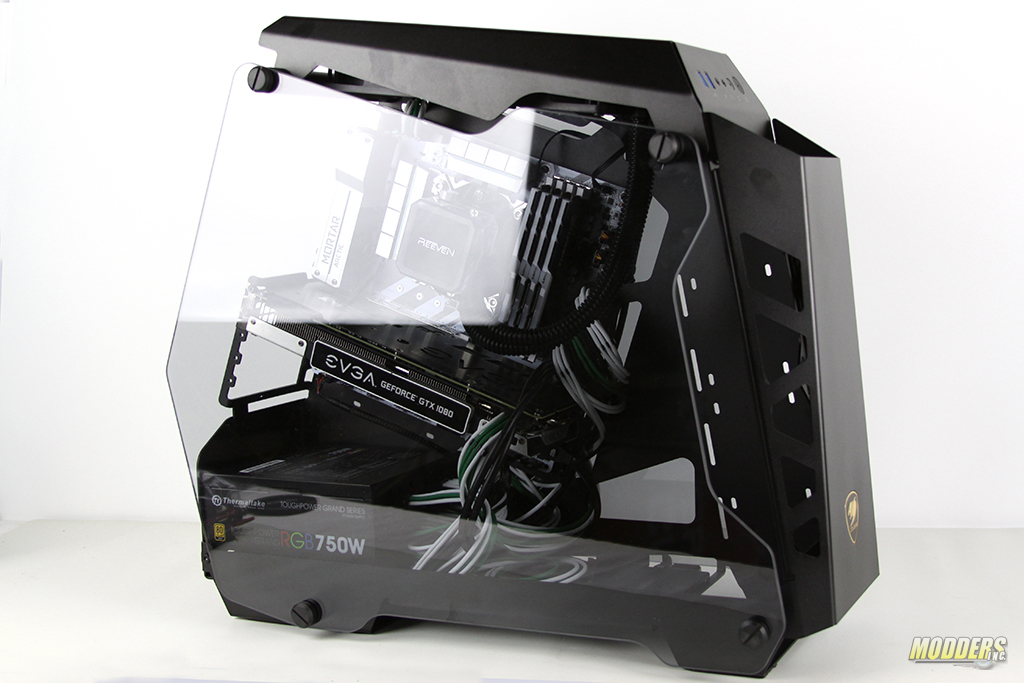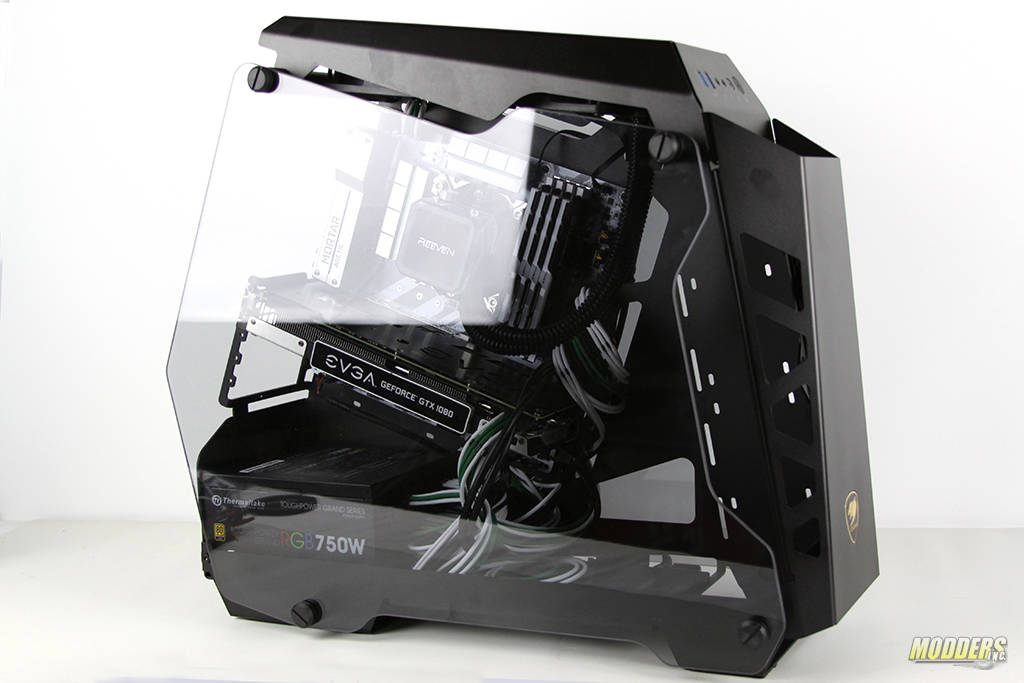 Conquer Essence definitely a fun case but beware that in order to have this eye candy complete you will need to plan ahead on what will fit and where in this case. Right now Cougar Conquer Essence sells for $ 219 USD plus shipping. I think it is kind of high for a Mini Tower case. Some of the similar cases we see on the market are much cheaper for example Raijintek Paean (~$110 USD) and Thermaltake Core P1 (~$80 USD). If you are absolutely in love with this case then it's worth the investment.