Article Pages:
« Introduction
|
A Closer Look at the Creative Stage »
Packaging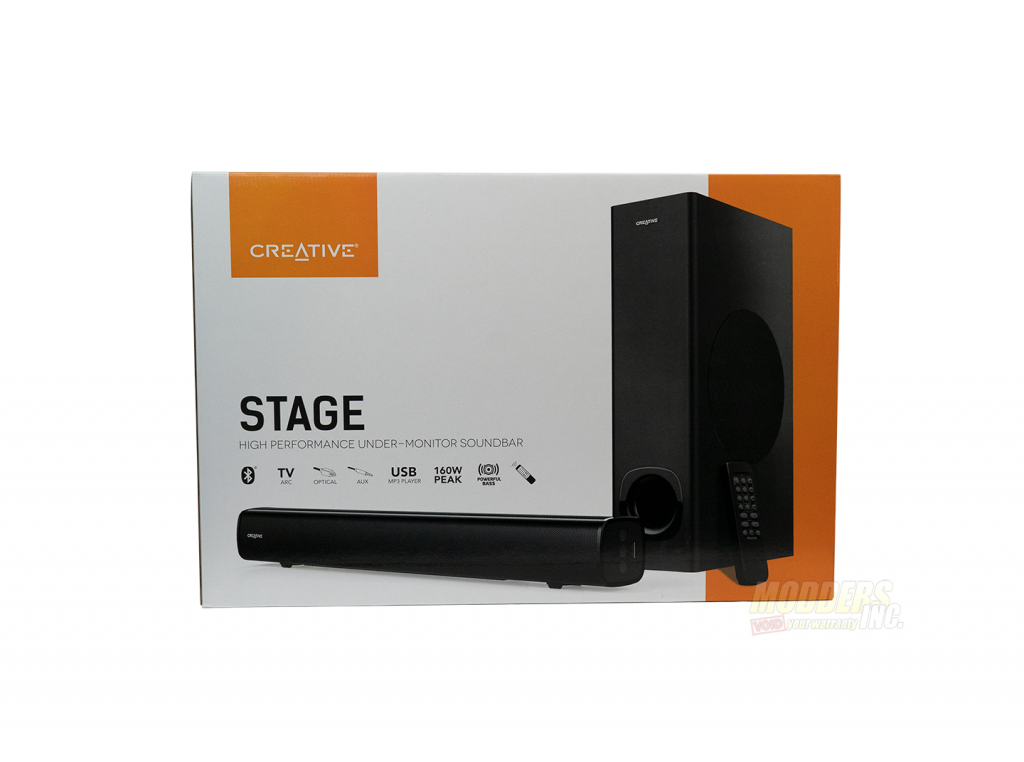 The front of the box has the Creative logo on the top left-hand corner. The Stage branding in printed near the center-left of the box. Across the bottom, there is an image of the actual Stage soundbar, with the subwoofer and remote depicted to the right. Above the soundbar image, several of the features of the Stage are listed. Some of these features include Bluetooth connectivity, TV ARC 160 watts of peak power and a remote to name a few.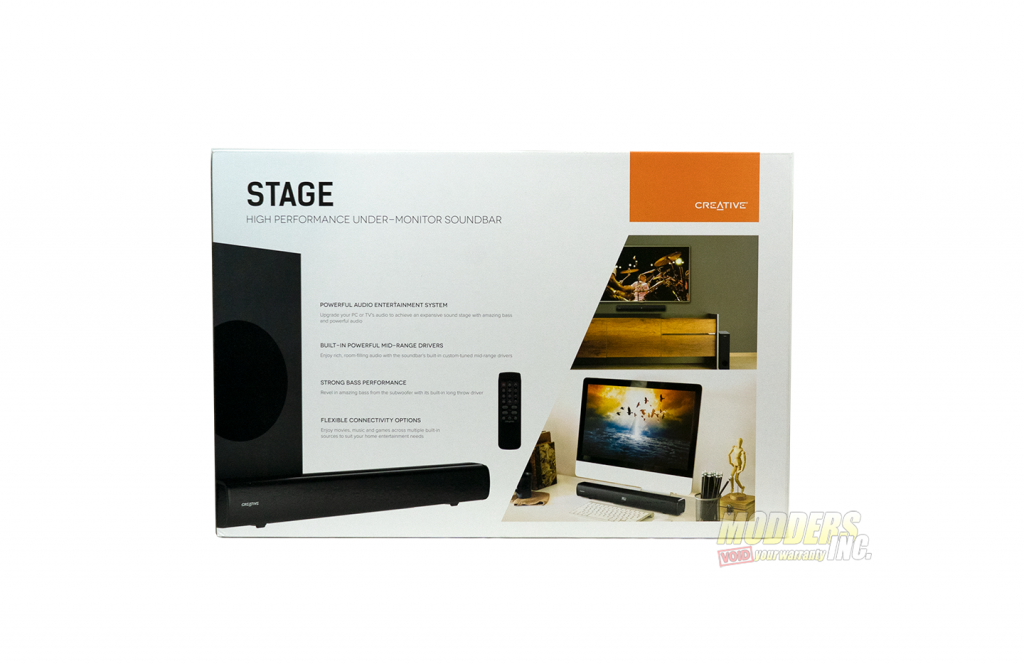 The back of the box has another image of the Stage soundbar, as well as the subwoofer and remote. There is a list of a few of the key features of the stage listed on the back of the box. These features include the Stage being a "Powerful Audio Entertainment System, Built-in powerful mid-range drivers, strong bass performance and flexible connectivity options.
The Stage soundbar itself is wrapped in plastic and packed in soft foam. The subwoofer is also wrapped in plastic but packed in hard foam. The accessories, such as the remote, come packed in a plastic bag. The remote did not come with batteries sadly. The Stage does, however, come with screws and anchors for mounting the Stage to the wall.