Article Pages:
« A Closer Look at the Creative Stage
|
Final Thoughts and Conclusion »
Subjective Testing
Audio reviews are very subjective. What sounds good to me, may not sound good to you. With any audio review, I do, I have a set sampling of music and movies I used while testing headphones, earbuds, sound cards and in this case, a soundbar. The games I play do vary since as new games come out, there are better games for testing audio. Generally, I usually play Skyrim for audio review as its an excuse to play Skyrim. However, there is usually a first or third-person shooter thrown in as well. For this review, I played GTA V as both the gunplay and conversations throughout Los Santos are great for testing surround sound. I always watch the same movie when testing audio. That movie is Black Hawk Down. It's great for testing both 5.1 and 7.1 surround sound. It also won the Oscar for best sound mixing in 2002.
For music, there is a wide variety of music used to properly test audio products. I always listen to the Eagles Hotel California. The reason for picking this song is it's the song I listened to on Sennheiser's $55,000 Orpheus headphones at CES a few years ago. But there are far more songs used to test audio. For example, to test out the subwoofer, I generally use rap songs with excessive amounts of bass. This can help to determine the level of distortion that may be present and therefore, the quality of the subwoofer. Most recently, I've also added a surround sound test as well. The test is a 2.1 surround sound test. It tests both the left and right channels, as well as the subwoofer. It does a great job testing the surround sound system. You can test it out here: https://youtu.be/2xukmkhOO4Y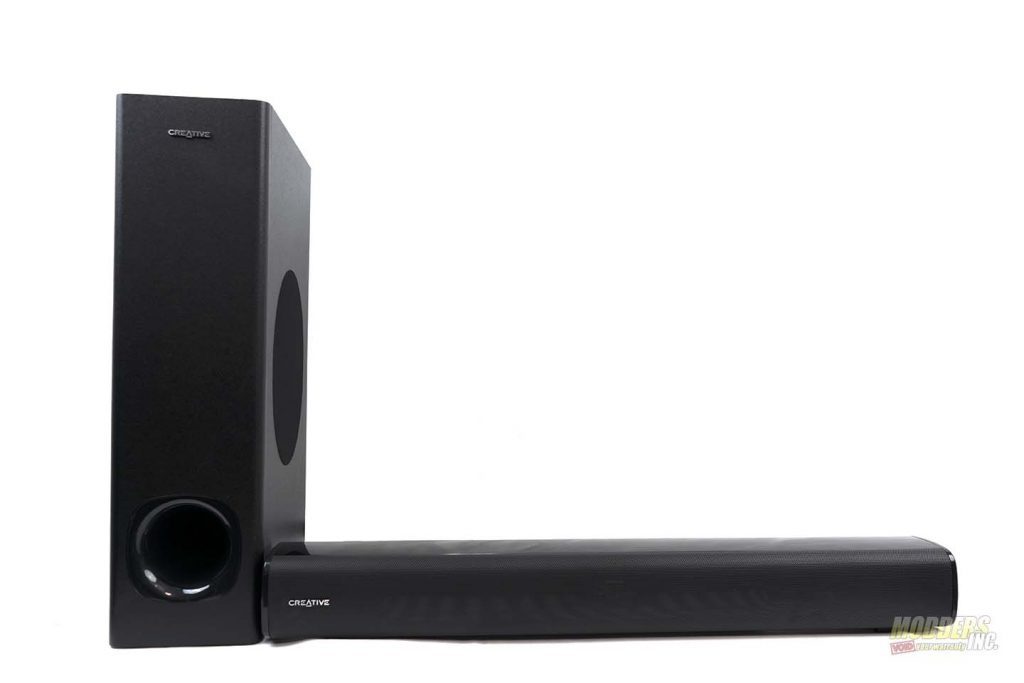 Where there are five different inputs on the Stage soundbar, there are several different ways to use the Stage. This makes the Stage a very versatile soundbar. You can set up all five different inputs with different devices. For example, I started by hooking my PC up through the optical port on the Stage. Next, the TV was hooked up through the HDMI, or TV ARC port. My test bench was hooked up through the Auxilary port using the included 3.5mm cable. My work cell phone, the LG Q7, was hooked up through the USB port and my iPhone 7 Plus was hooked up through Bluetooth. The remote allowed me to scroll through the different inputs and even control both the iPhone and LG phones when they were hooked up through either USB or Bluetooth.
Soundbars, to me, was never anything I was interested in. I always went towards more of a 5.1 or 7.1 surround sound type of system. I never felt that soundbars could produce the kind of sound I strived for in a sound system. So, going into this review, I had little experience with soundbars. The first thing that I noticed when using the Stage was not only how loud the soundbar was, but how clear it was as well. The few soundbars I had tried in the past could do one or the other. Either very loud, but distorted. Or, it would deliver crisp, clean, and clear sound but, at low volume. The Stage, however, could do both. The volume range on the Stage goes from 0-30. Even at its max level, there was no distortion on the speakers or subwoofer.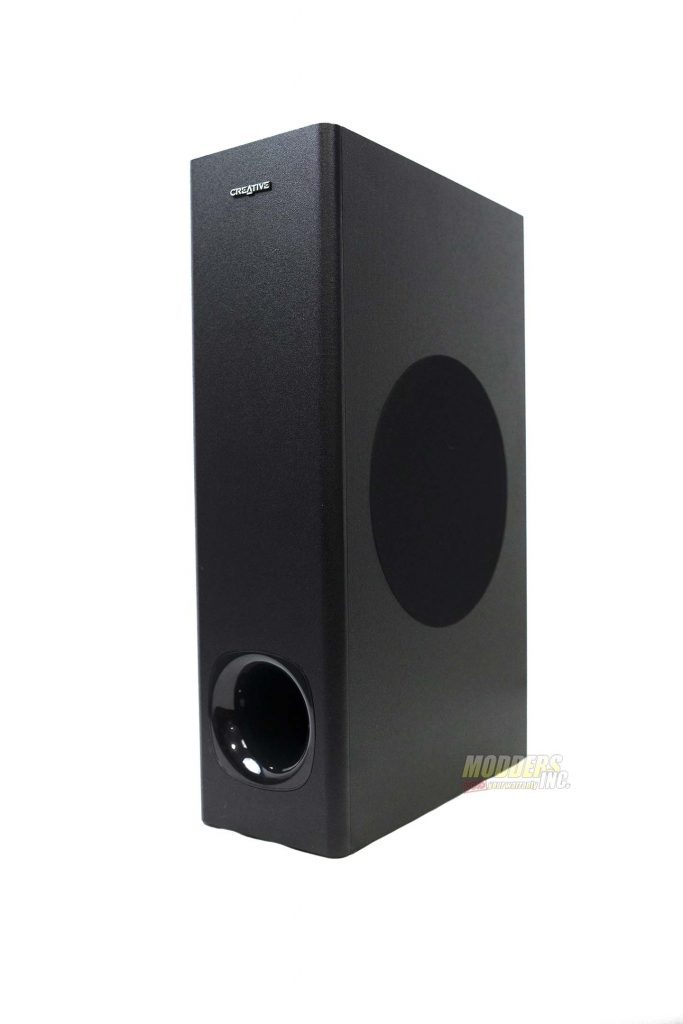 On both the bass and treble controls, they range from -5 to +5. This gives you even better control over the sound produced by the Stage and its subwoofer. Even with the bass at +5, there was no distortion. Even with songs with very deep bass, as well as during test used for testing the subwoofer. If you'd like to check out the test used in this review for the subwoofer, you can do so here; https://youtu.be/n6a9ymd6y-M.
The Stage is designed with so many uses in mind, its impressive. You can use it on your TV, computer, phone, tablet or with an MP3 player. For most of my testing, the Stage was connected to my main PC. However, it was also used out by my pool, out in the yard for a cookout, hooked up to my TV and even in my kitchen at my day job. Well, I purchased the version without the soundbar specifically for my kitchen at my day job. So I know have two Stage soundbars. One at work and one at home.