Article Pages:
« Subjective Testing
Final Thoughts and Conclusion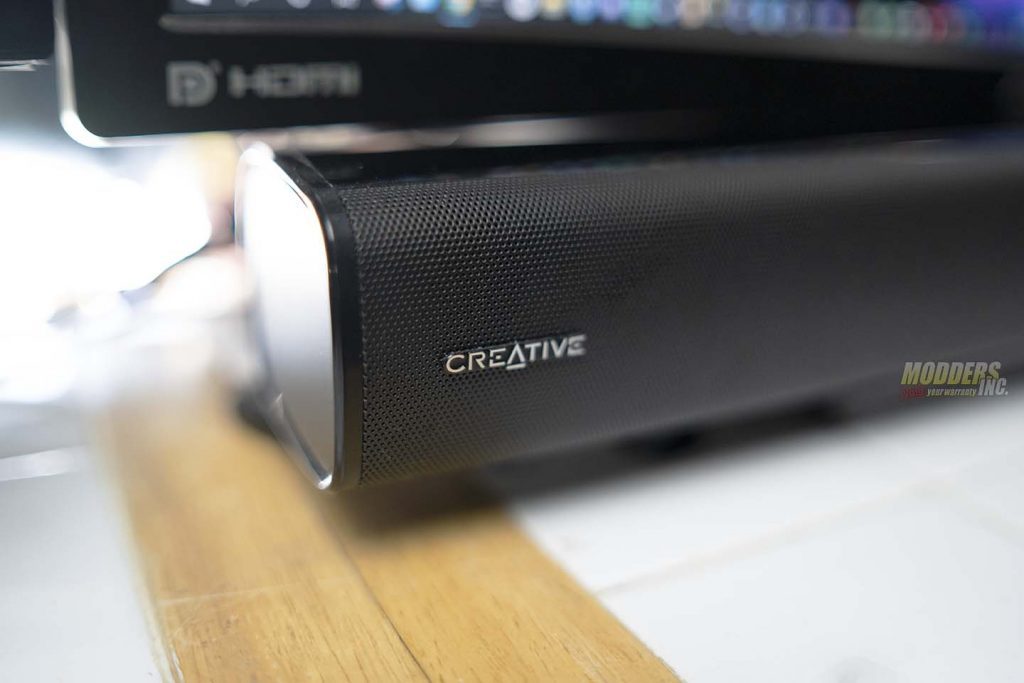 The Stage soundbar is yet another amazing product from the folks over at Creative. With every product of theirs we review, they impress me more and more. Creative and Sound Blaster are my go-to for all audio products, without question. Listening to music on the Stage was a great experience. The mid-range speakers are clean and clear, even at high volume. The bass is crisp and deep with zero distortion. The Stage is great for so many uses. The 2.1 surround sound is great for both movies and gaming. the connectivity on the Stage is excellent and you can connect the Stage to almost any device you can imagine. As I type this, I have it hooked up to my TV, my PC and both my cell phones, all through different inputs, with one to spare.
Now, I've mentioned on several occasions that I consider myself a bit of an audiophile, or a sound snob. For this reason, I never look at the price of any given product I review until after all testing is complete. So you'd have to imagine my surprise when I looked on the product page for the Stage soundbar with a subwoofer to see it was only $89.99. With the sound quality, I had expected it to be at least USD 200. If you can live without the subwoofer, you can pick up the Stage soundbar by itself for only $29.99 on Amazon at the time of writing this review. I've spent countless hours listening to music, watching TV and movies, and of course, gaming with the Stage soundbar. The Stage has without a doubt, changed my views on soundbars as a whole. The quality of the sound produced by the Stage soundbar, combined with the very low price, makes the Creative Stage 2.1 soundbar with subwoofer an all-around amazing deal on a great product!