« Introduction
|
Test System and Synthetic Benchmarks »
A Closer Look at the EVGA GeForce RTX 3070 XC3 Black Gaming
The EVGA RTX 3070 XC3 is a dual-slot design. I appreciate the fact the cooler doesn't stick out much past the PCIe bracket, EVGA says this card is a 2.2 slot design. The RTX 3070 XC3 measures in at 285mm (L)x 111mm (W)x 41mm( (H).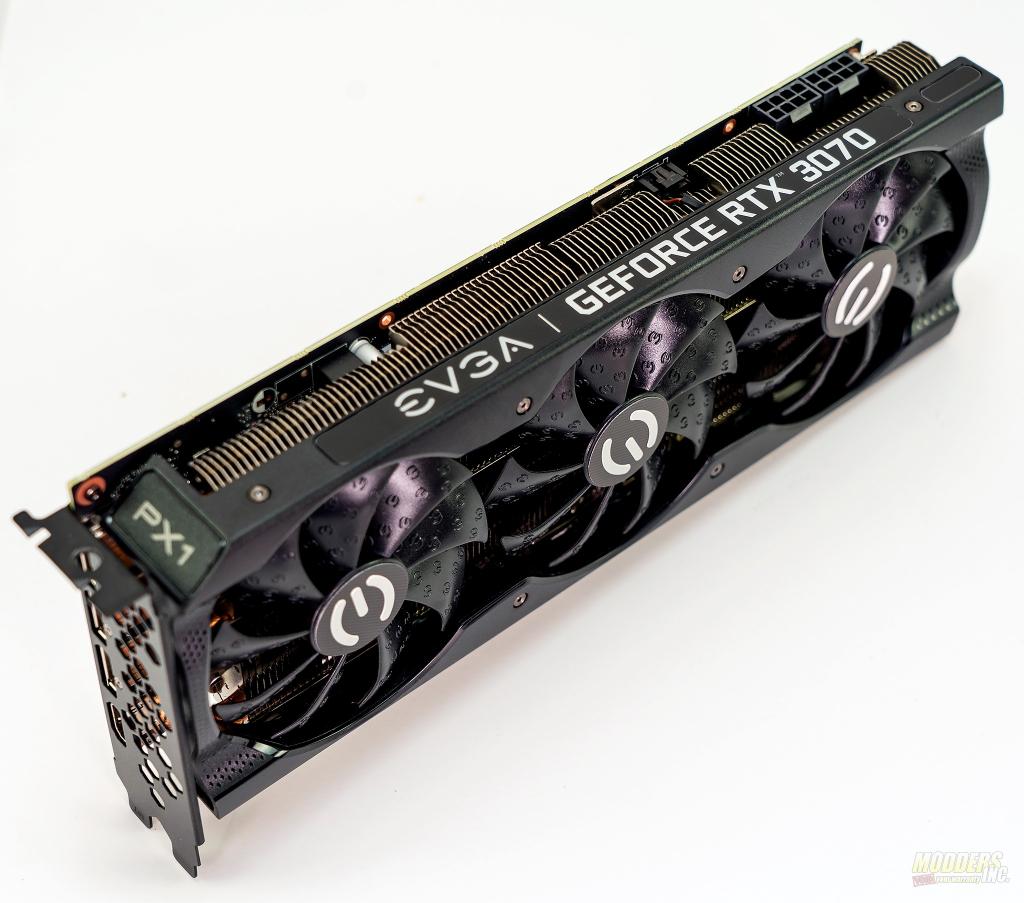 The iCX3 cooler design features three 80mm fans to aid in keeping the GPU cool. The fan shroud wraps itself around just the upper of the heatsink leaving the rest exposed. This allows the fans to blow through the heat sink and it does exhaust warm air into the case.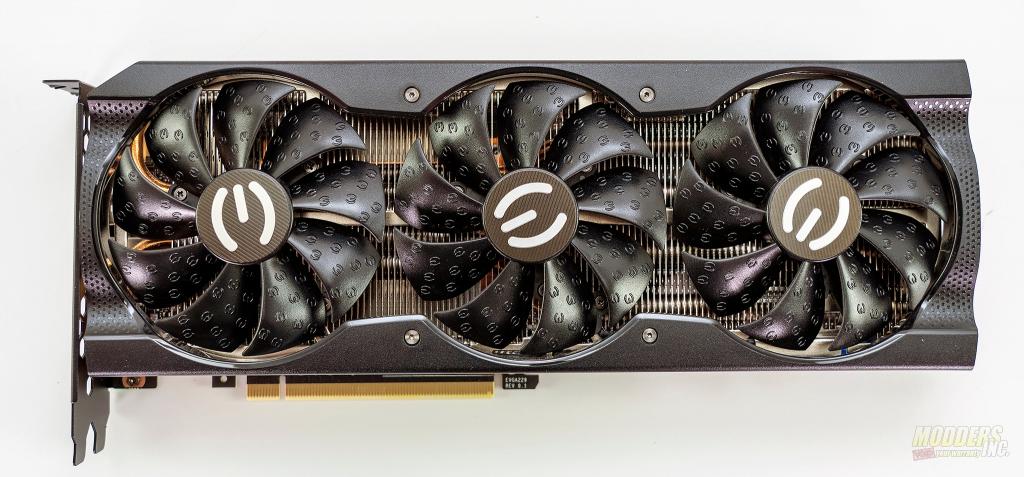 The fans on the RTX 3070 XC3 stop spinning at temperatures below 55°C to further reduce noise. The raised "e" pattern on the fan blades is designed to reduce turbulent noise further attempting to keep the cooling solution silent while in use.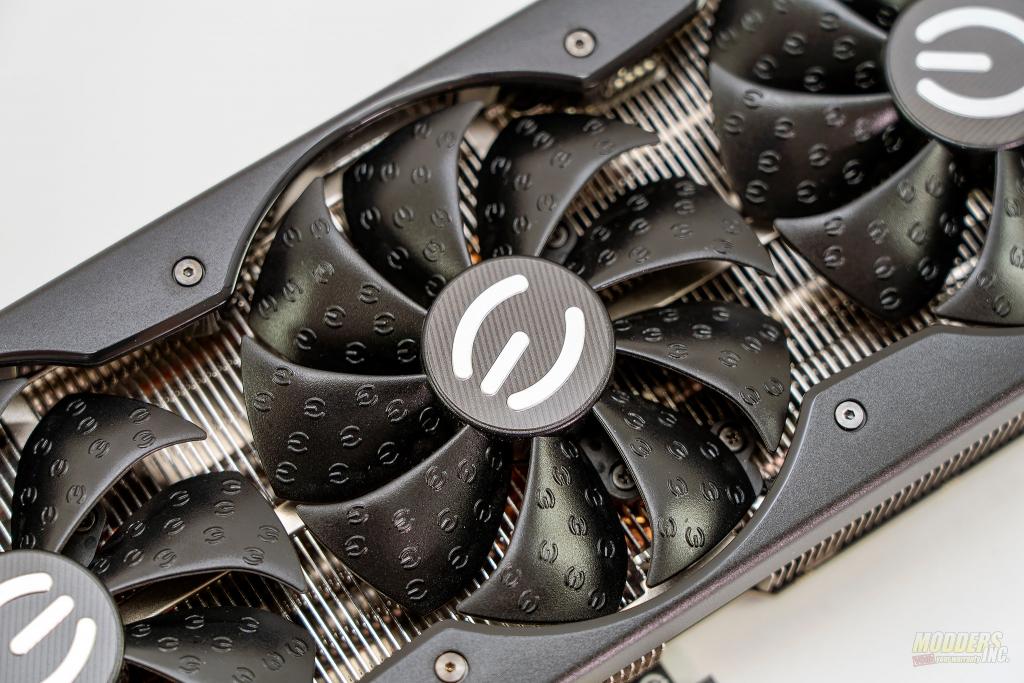 EVGA uses a full-length PCB with holes cut into the PCB to allow air to pass directly through from the fins of the heatsink and exhaust directly into the air above the GPU. Unlike the XC3 Ultra gaming, this GPU does not come with a backplate.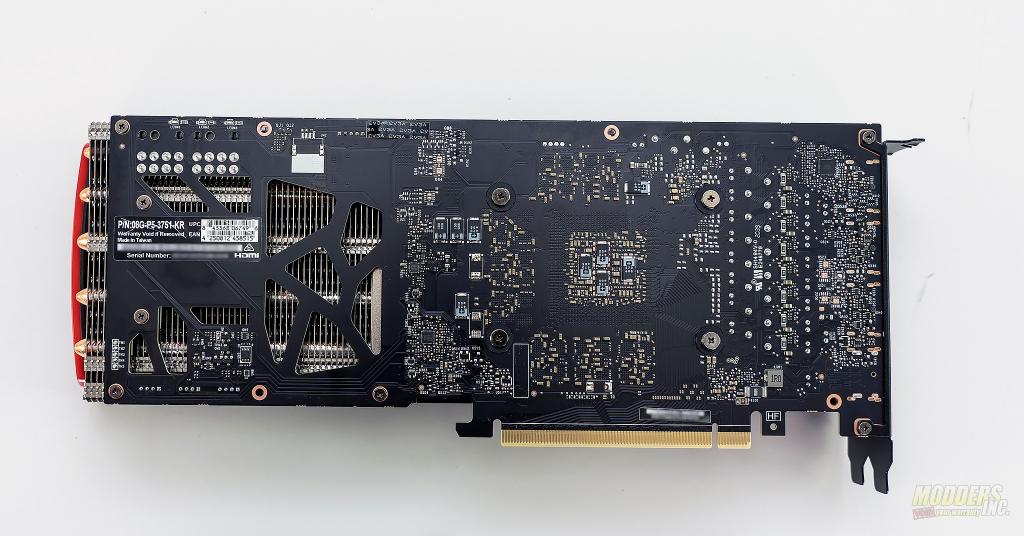 Only the EVGA logo lights up and is aRGB. For those that do not want any light from the card, this can be turned off from the EVGA Precision software. As you can see and as I mentioned earlier, the upper part of the heatsink is covered by the fan shroud.



Just a touch of RED adorns the EVGA iCX3 cooler. While I appreciate the flash and flair of other GPUs, there are many times when a subdued look is warranted.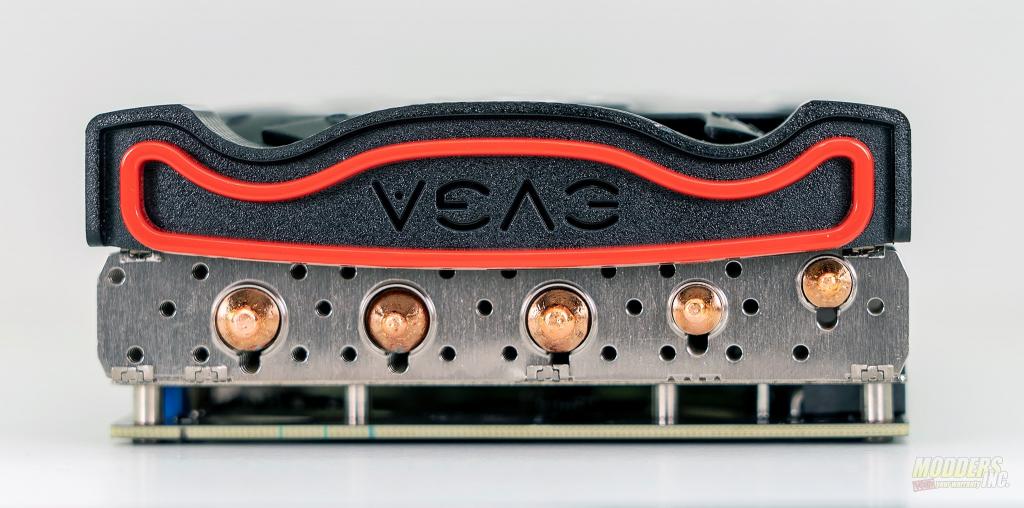 Three DisplayPort 1.4a and one HDMI 2.1 ports are provided as outputs. While there are hexagonal shaped vents in the I/O shield, very little heat is exhausted through these vents.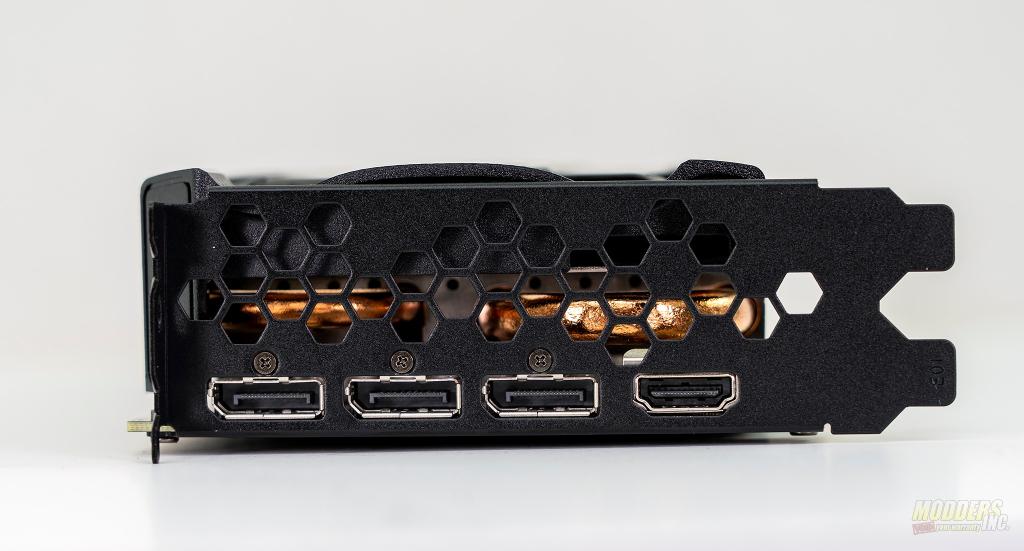 EVGA recommends a minimum of a 650-watt power supply. Power draw is listed at 200 watts. You'll need dual 8-pin connectors to power the GPU.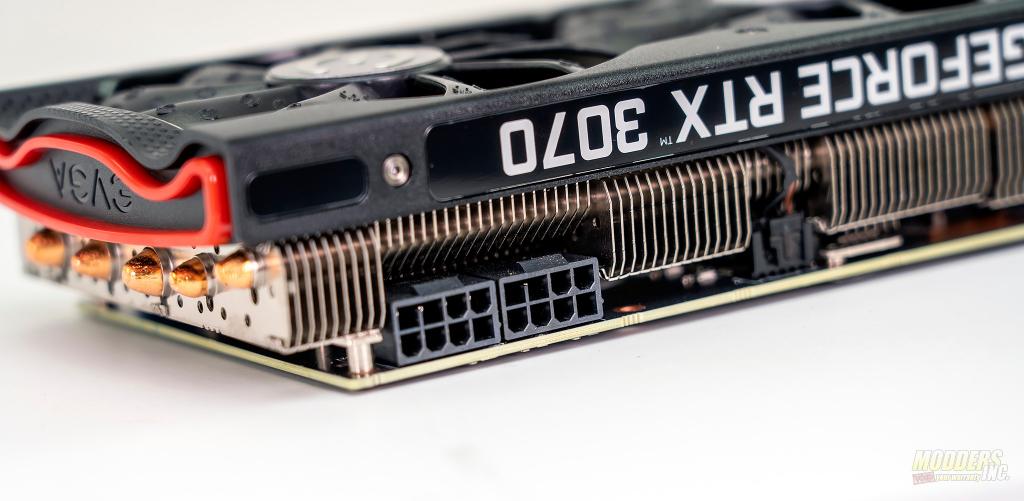 The EVGA GeForce RTX 3070 XC3 Black Gaming edition is a card built for the masses. Not a whole lot of flash and would fit in with most builds. I appreciate the simplicity of the design of the cooler and the overall aesthetic.