Packaging »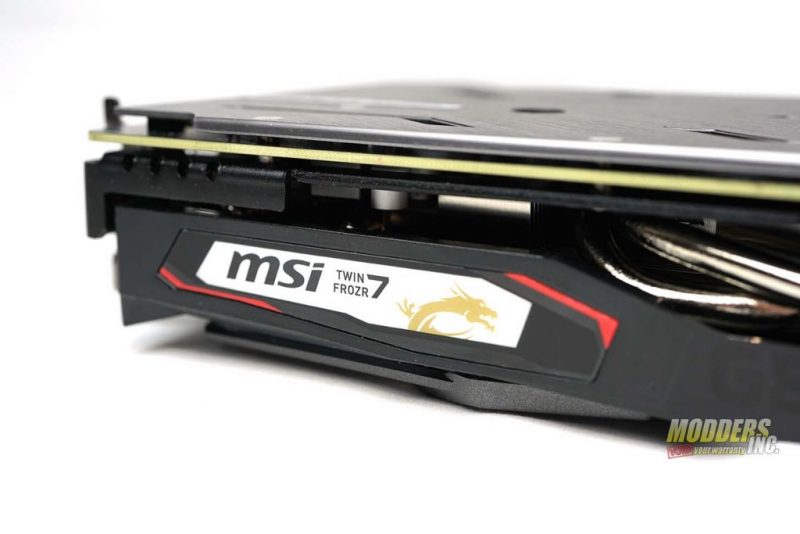 When Nvidia's 10 series of graphics cards hit two years old, we all started to wonder when the next generation would finally be announced. When the Titan V launched, we had all expected the 11 series to follow shortly after that and be based on Nvidia's Volta architecture. Then, the rumors started to circulate about the next generation being the 20 series. Many of us, myself included thought this was a joke and that they weren't going to skip over 11-19. Then, that's exactly what they did when Nvidia announced the all-new RTX 20 series of GPUs with the RTX 2070, 2080, and 2080 ti and more recently, the 2060.
With the move to the RTX series with real-time Ray Tracing, many never expected to see the GTX label on a card again. We were recently thrown a curve ball with the announcement of the GTX 1660 ti. The GTX 1660 ti is still based on the same Turning architecture of the 20 series. However, it doesn't have the benefit of real-time ray tracing, like the 20 series. Pleased just below the RTX 2060, the GTX 1660 TI is said to have performance that rivals that of the GTX 1070, which launched at a much higher price point.
Over the last several generations, I've personally grown partial to MSI graphics cards. Their coolers are big, beefy, and keep the cards cool, even under load. So, when they asked us to take a look at their all new Gaming X 1660 ti, I couldn't wait to get my hands on it. If the 1660 ti performs as well as they claim, this card could redefine budget gaming. We put the MSI Gaming X 1660 ti through our suite of benchmarks to see how it stacks up to other cards at a similar price point.
Specifications and Features
MODEL NAME                                              GeForce® GTX 1660 Ti GAMING X 6G
GRAPHICS PROCESSING UNIT                    NVIDIA® GeForce® GTX 1660 Ti
INTERFACE                                                    PCI Express x16 3.0
CORES                                                            1536 Units
CORE CLOCKS                                               Boost: 1875 MHz
MEMORY SPEED                                           12 Gbps
MEMORY                                                       6GB GDDR6
MEMORY BUS                                               192-bit
OUTPUT                                                         DisplayPort x 3 (v1.4) / HDMI 2.0b x 1
HDCP SUPPORT                                            2.2
POWER CONSUMPTION                             130 Watts
POWER CONNECTORS                                8-pin x 1
RECOMMENDED PSU                                  450 Watt
CARD DIMENSION(MM)                             247 x 127 x 46 mm
WEIGHT (CARD / PACKAGE)                       869 g / 1511 g
AFTERBURNER OC                                       YES
DIRECTX VERSION SUPPORT                      12 API
OpenGL VERSION SUPPORT                      4.5
MAXIMUM DISPLAYS                                  4
VR READY                                                      YES
G-SYNC™ TECHNOLOGY                             YES
DIGITAL MAXIMUM RESOLUTION            7680 x 4320
Key Features
Twin Frozr 7 Thermal Design
TORX Fan 3.0
– Dispersion fan blade: Steep curved blade accelerating the airflow.
– Traditional fan blade: Provides steady airflow to massive heat sink below.
Mastery of Aerodynamics: The heatsink is optimized for efficient heat dissipation, keeping your temperatures low and performance high.
Zero Frozr technology: Stopping the fan in low-load situations, keeping a noise-free environment.
RGB Mystic Light
Customize colors and LED effects with exclusive MSI software and synchronize the look & feel with other components.
Dragon Center
A consolidated platform that offers all the software functionality for your MSI Gaming product.