« Tom Clancy's Ghost Recon Wildlands & Horizon Zero Dawn
|
Shadow of the Tomb Raider »
EVGA GeForce RTX 3070 XC3 Black Gaming Benchmarks
MechWarrior 5: Mercenaries is a BattleTech mecha game developed by Piranha Games and released on December 10, 2019, on Windows. It is the first single-player MechWarrior game since 2002. It is available as an Epic Games Store exclusive title, which, like other games with Epic Games Store exclusivity deals, has been met with criticism, although it is also currently available through Xbox Game Pass for PC as of May 2020. It features ray tracing powered by Nvidia RTX as well as DLSS. The first DLC for the game will be released in the second half of 2020.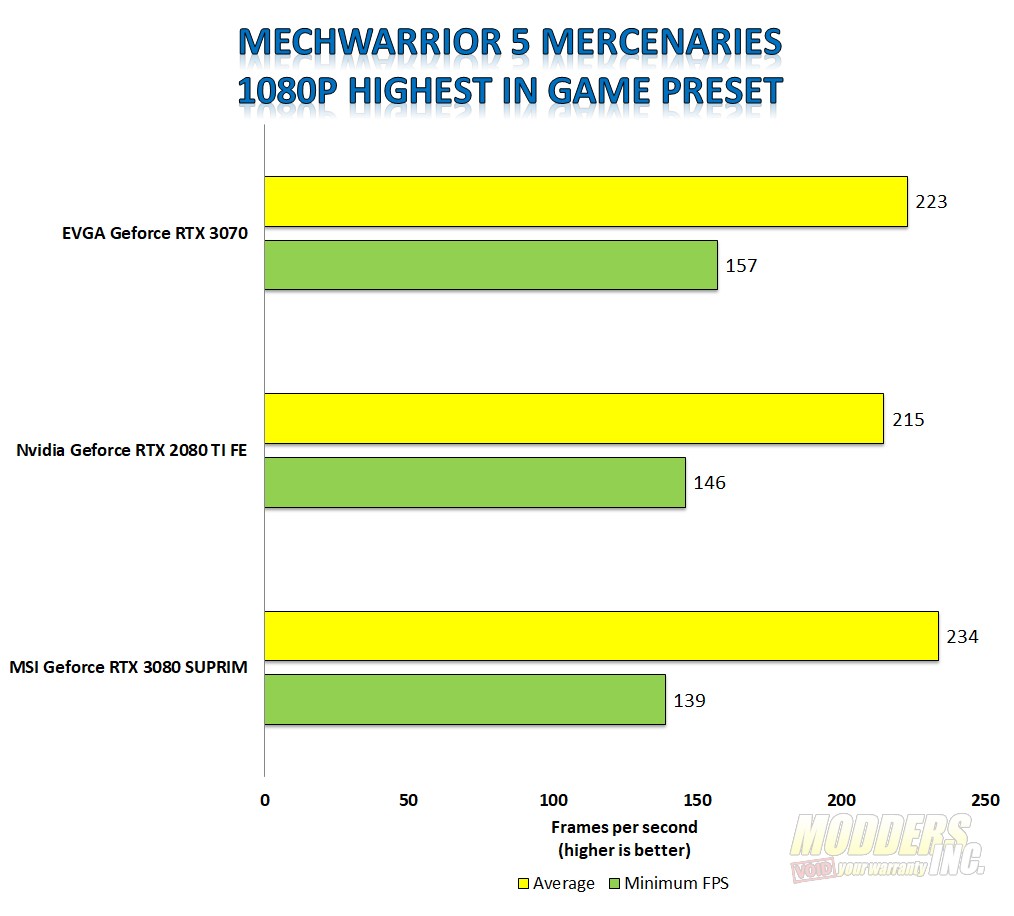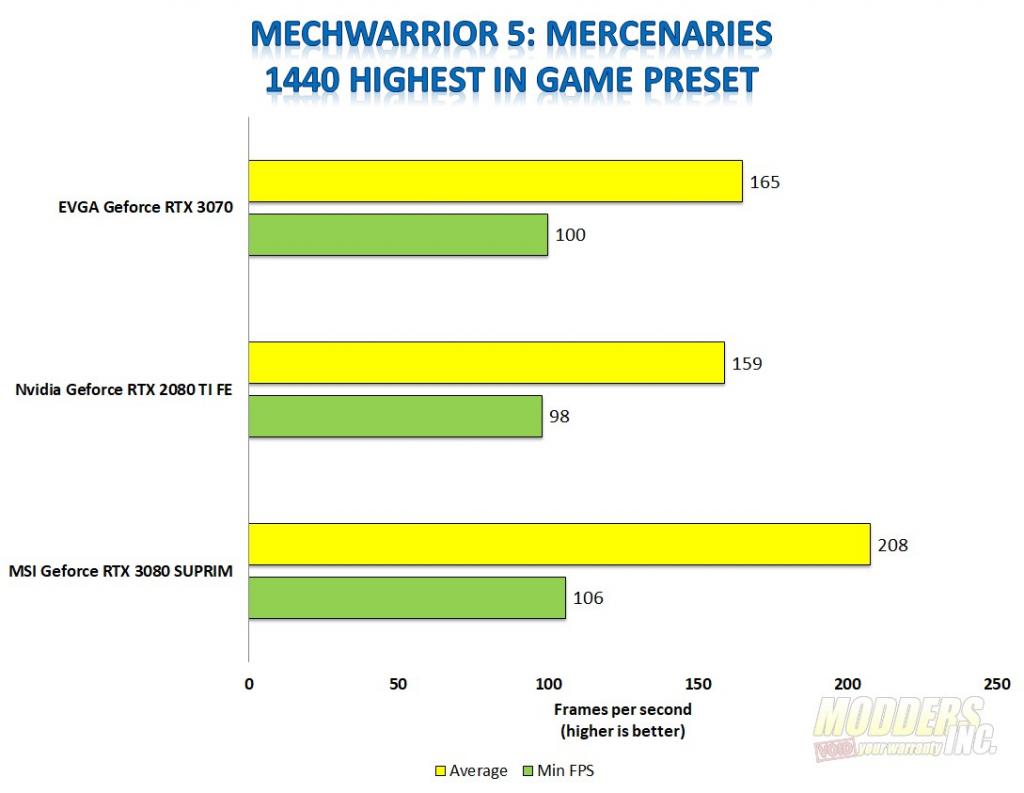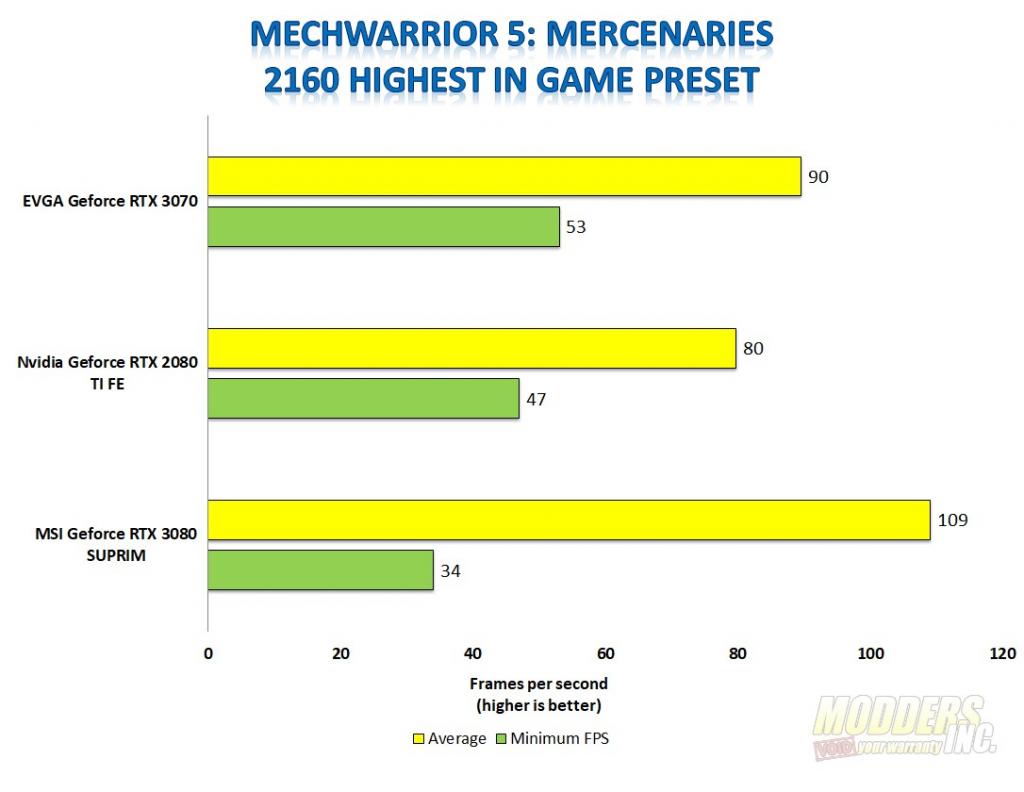 Metro Exodus is a first-person shooter video game with survival horror and stealth elements. Set in the post-apocalyptic wasteland of the former Russian Federation, the player must cope with the new hazards and engage in combat against mutated creatures as well as hostile humans. It is the third installment in the Metro video game series based on Dmitry Glukhovsky's novels, following the events of Metro 2033 and Metro: Last Light.
Metro Exodus was tested at the Ultra Pre-set for rasterization performance.