Motherboard Reviews
EVGA X99 Classified Motherboard Review Featuring Kingston Hyper-X Fury DDR4 2400MHz
« Under The Hood
|
Test System and Testing Procedures »
EVGA's UEFI BIOS is very easy to use. A ton of information is available without having to dig around in the BIOS to find it. Information on Memory, PCIe, and voltages is provided at the top of the screen.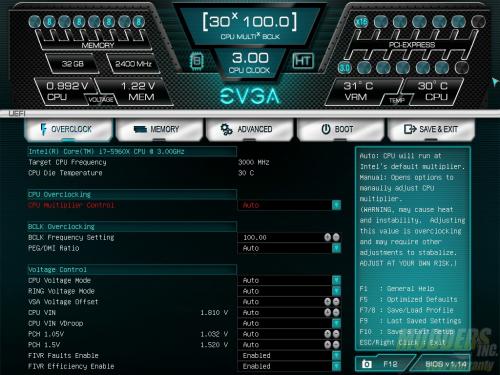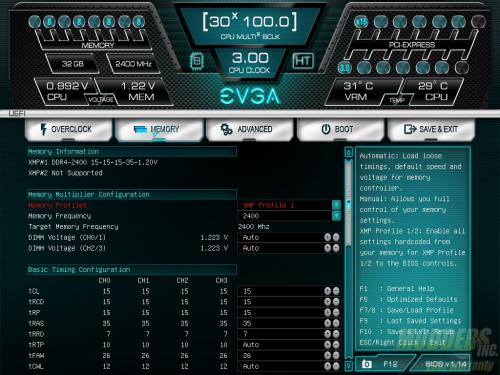 The first two tabs in the BIOS are used for overclocking. On the first tab, are the processor options such as CPU multiplier, BCLK frequency, and voltages.  The second tab is used to adjust memory settings. Options include XMP profiles, manual memory frequency and voltage adjustments. Memory timings can be adjusted as well.
The advanced tab contains additional configuration options for the PCH. The CPU configuration features options for EIST, C-States, and hyper threading. PCIe configuration can be set as well. SATA options can set. Other options include USB,  power and on board devices such as enabling or disabling the on board audio, and LAN ports. M.2 sockets can be enabled and disabled as well.
The final two tabs include options for setting boot devices and saving the configuration.