Motherboard Reviews
EVGA X99 Classified Motherboard Review Featuring Kingston Hyper-X Fury DDR4 2400MHz
« Subsystem Testing and Gaming Benchmarks
Final Thoughts about the EVGA X99 Classified Motherboard
The EVGA X99 Classified is Modders-Inc's first dive into the Intel Extreme series platform. Setting up the board is just as easy as setting up any other with minor differences in the CPU retention mechanism.
The theme for the X99 Classified should be less is more. This motherboard doesn't feature a ton of extras such as multiple USB 3.0 front panel headers. This board is made for overclockers, however, overclocking seems to be limited by the CPU rather than the motherboard.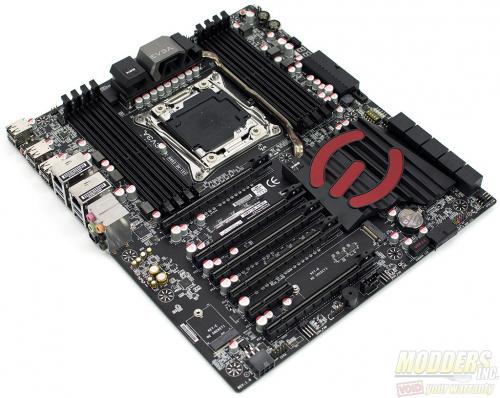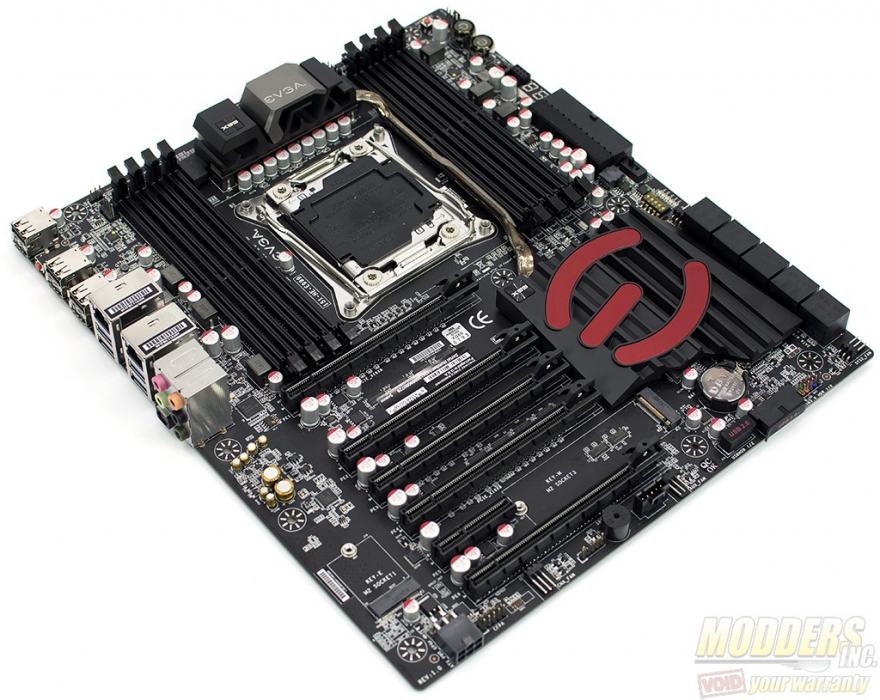 Starting at the BIOS, I really like the layout and functionality of the BIOS on the X99 Classified. It is extremely simple to navigate around, simple to overclock the CPU or memory. All critical information is readily available and easy to keep an eye on. Overall, there's not much negative to say about EVGAs BIOS.  It is just easy to use.
EVGA chose to limit the use of 3rd party controllers and with the Intel X99 chipset's ability to provide 10 SATA ports, and a plethora of USB 2.0 & 3.0 ports, there really isn't a need for extra controllers. The dual M.2 ports are nice as it allows the user to run both a M.2 SSD and mPCIe wireless card at the same time. The downfall of the M.2 port implementation on the X99 is when the M.2 SSD port is enabled, two of the SATA ports are not usable, when the PCIe slot is enabled, USB 3.0 ports become disabled.
This is my first opportunity to get to work with the i7 EE and X99 platform and I am still working on figuring out the intricacies of overclocking the i7-5960x. I was able to easily overclock the CPU to 4.4 GHz at 1.313v (AIDA64 stable). I am still working on achieving the maximum overclock but shortly after the benchmarks were run for this article, I was able to eek out another 100 MHz by jumping up the voltage to 1.351V on the Vcore. Even at 4.4 GHz temps were still well under control.
| | |
| --- | --- |
| | |
When you are looking at building a x99 system, prices are higher than building a Z97 system. But there are advantages for the price and depending on what you do with the system, it can play in your favor. Currently the X99 Classified can be purchased for $379.99 and CPUs range from$299 (i7-5820k) up to $1000 (i7 5960x). EVGA keeps things simple on the X99 Classified, but don't think that just because things are simple that the X99 Classified can't deliver, it can. If you're looking at building an X99 system , the EVGA X99 Classified should be on your list.
[sc:must_have_award ]