« Introduction and Specifications | Test System and Synthetic Benchmarks »
A Closer Look
The card itself has a dark theme to it. Geforce RTX 2060 is being actively cooled by Windforce design of tree fans. Underneath the fans is an aluminum heat-sink with four lanes of heat pipes. The back side of the card has a solid aluminum backplate that covers pretty much a full card. On top of the backplate is a three-inch Gigabyte logo.
The heat pipes go across the entire card which is attached to the GPU cooling block. It is also worth mentioning that the fan casing on this card is made entirely from ABS plastic.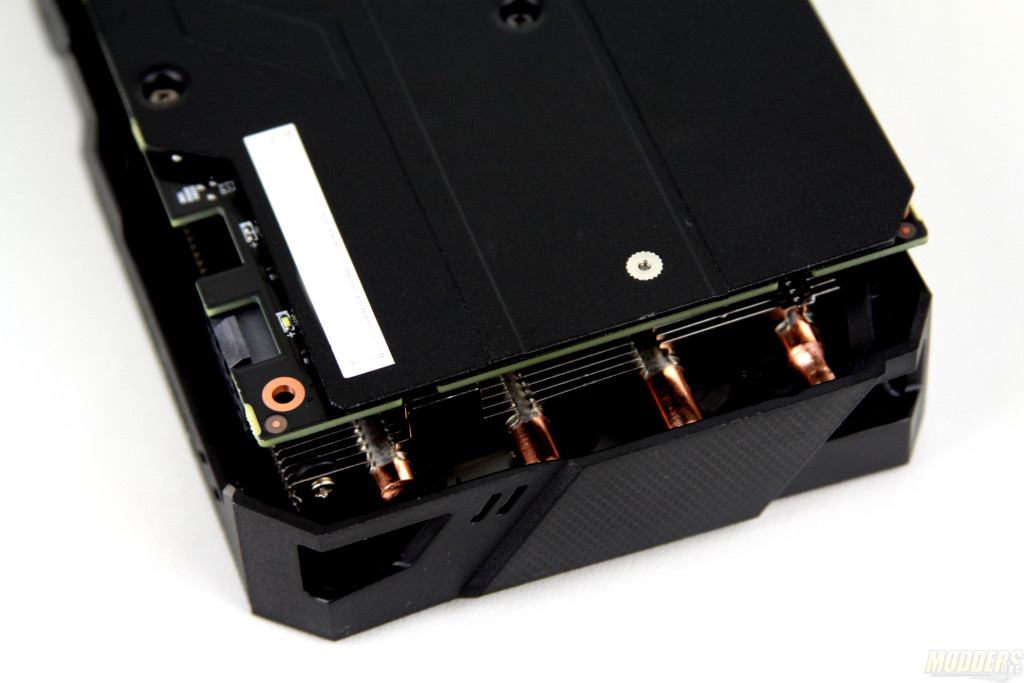 Dimensions of RTX 2060 is 280mm L, 116.7mm W, 40.4mm H. As I have mentioned earlier, this 2060 has RGB Fusion 2.0 lighting on the side of the card. With RGB Fusion 2.0 you can customize the glow color of the logo to match your case theme. Gigabyte recommends using a 500Watt power supply with this card.
The back of the card has three Display 1.4 connections with one HDMI 2.0b. Everything you need to get your gaming on!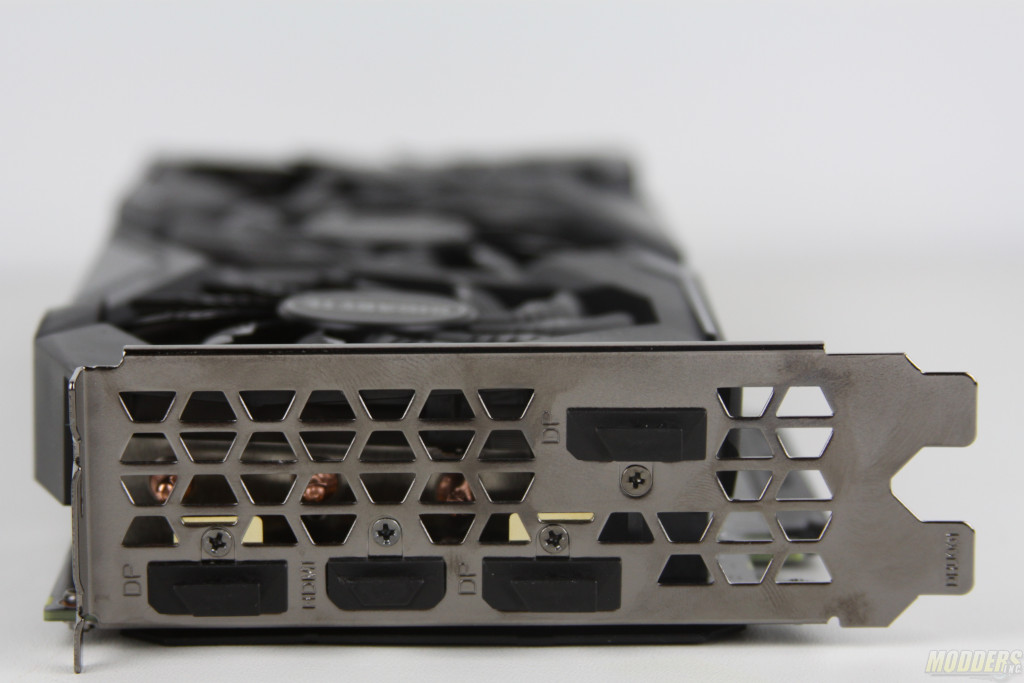 Gigabyte 2060 GAMING OC card has copper-based PCB along with Metal Choke. VRAM and MOSFET has a dedicated Heat Sink for direct contact. To separate and provide optimal thermal displacement Gigabyte uses Thermal Tape as insulation both sides of the card.
Heat pipes in the cooler run through the GPU block and directly touch the GPU for the best cooling results. There are four pipes that go through the entire radiator.
The card uses 6+2 power phase design and it looks like there is more room for another phase for perhaps 2070. It is worth mentioning that reference 2060 card has 4+2 phase so by having additional two phases the load on the MOSFET is lower which results in lower operating temperature so you can push it (OC) further.
RGB and FAN controller is supported by a 32-bit ARM microcontroller by Holtek HT32F5224.
VRAM in this card is by Micron 8WA77. This VRAM is GDDR6 and has operating frequency of this VRAM is 7GHz.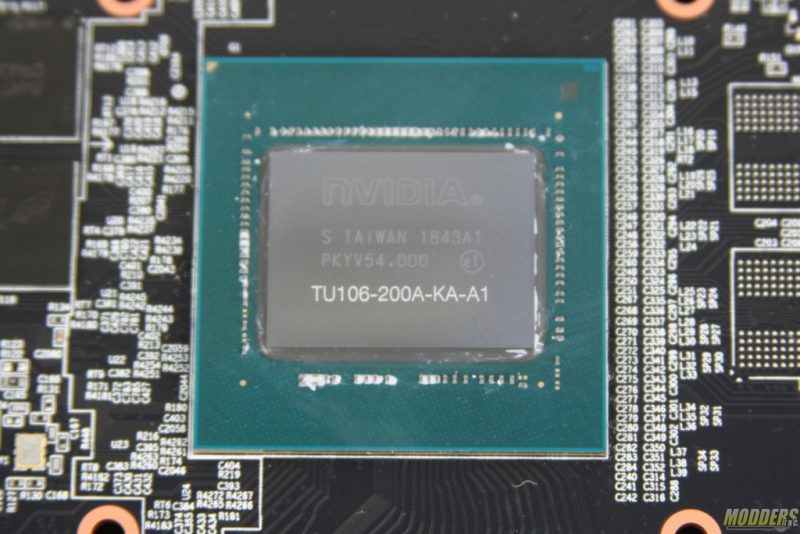 Nvidia GPU name is TU106. The chip has "Turing" Architecture hence the name. This is a 12nm processor which has 10.8 million transistors.