« A Closer Look at GeForce RTX™ 2060 GAMING OC 6G | Gaming Benchmarks »
Test System and Synthetic Benchmarks
System Configuration
Case
Open Test Table
CPU
Intel Core i7 8700K
Motherboard
Gigabyte AORUS Z370 ULTRA GAMING
Ram
(2) 8GB Corsair DDR4-3200 CMW16GX4M2C3200C16
GPU
Gigabyte GeForce RTX™ 2060 GAMING OC 6G
Drivers
NVIDIA 418.81 (418.81 for DLSS testing)
Hard Drives
Corsair Force MP510 NVMe Gen 3 x4 M.2 SSD (480Gb)
Power Supply
Thermal Take Tough Power RGB 80 Plus Gold 750W
Testing Methodology:

There are many ways to benchmark GPUs. With these benchmarks our goal is to do two things: first to show the performance of the card and secondly to make them easy to replicate. With a similarly configured system, you should be able to get similar results to compare your current graphics card against. There will always be a variance from system to system.
Synthetic Tests
3DMark Firestrike from Futuremark is a Semi-synthetic DirectX11 benchmark designed for high-performance gaming PCs. Firestrike performs advanced geometry, illumination and particle tests with its Graphics benchmark and performs physics simulations using the CPU. Firestrike Ultra Kicks it up a notch and ratchets up the resolution to 4K and turns the quality up a bit.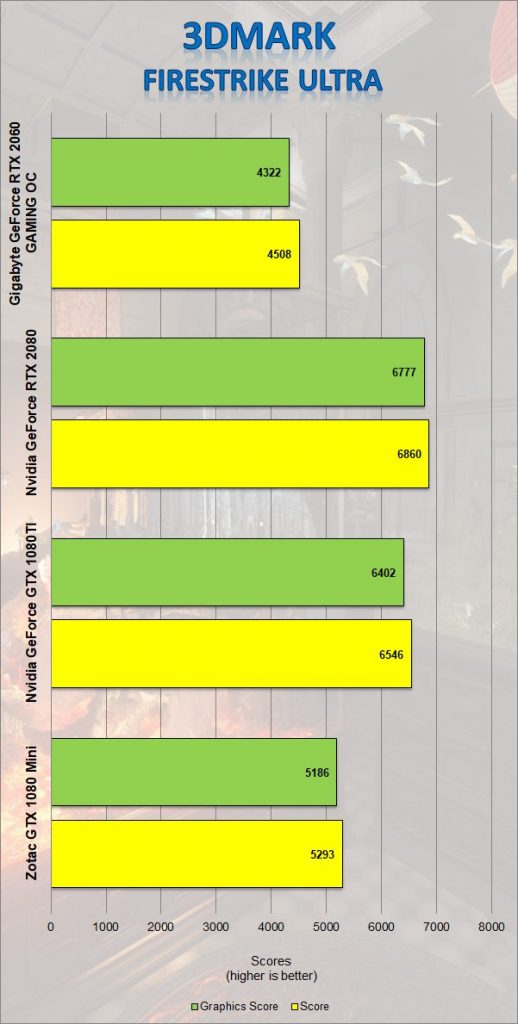 Timespy is an additional test in 3DMark which represents DirectX 12 gameplay. The extreme version is meant to test the highest end graphics cards at 4K.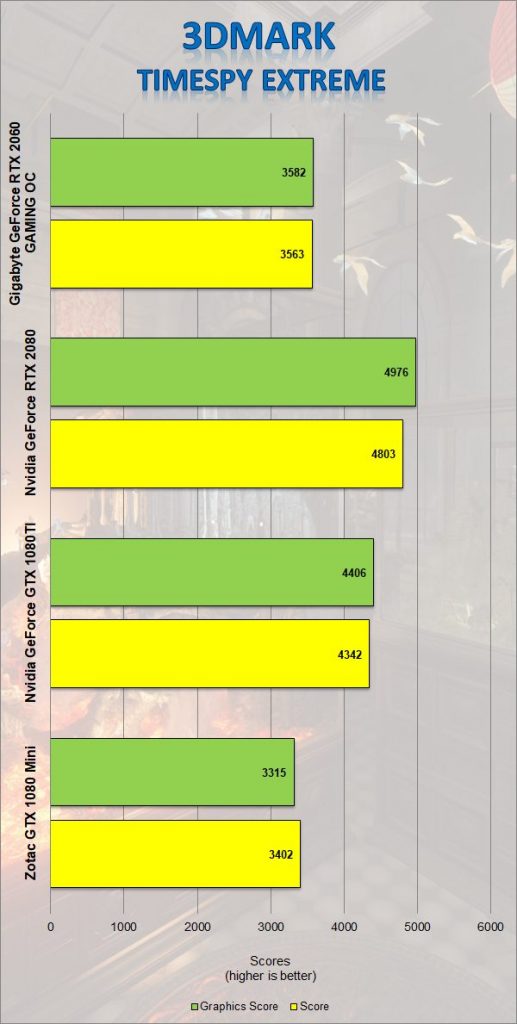 Unigine's Superposition features both a monitor benchmark but also a VR load as well. I used the 4K optimized and 8K optimized presets. Superposition also allows you to explore the environment in VR Mode with your headset connected.