« Gaming Benchmarks Continued | Overclocking, Noise, and Temperatures »
Ray Tracing & DLSS Testing
For the Ray Tracing and DLSS, I am going to be using Battlefield V and Final Fantasy XV for reference. For the DXR testing in Battlefield V, I chose to use 1440p as the resolution and the base graphics settings to Ultra. DXR was also set to Ultra. The point of these benchmarks is to see the results of Ultra settings and if the card can handle it.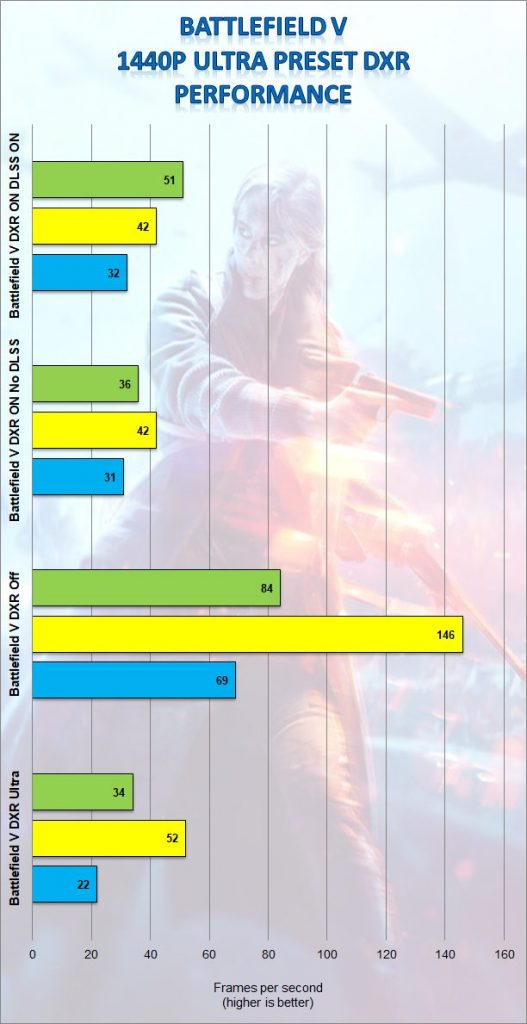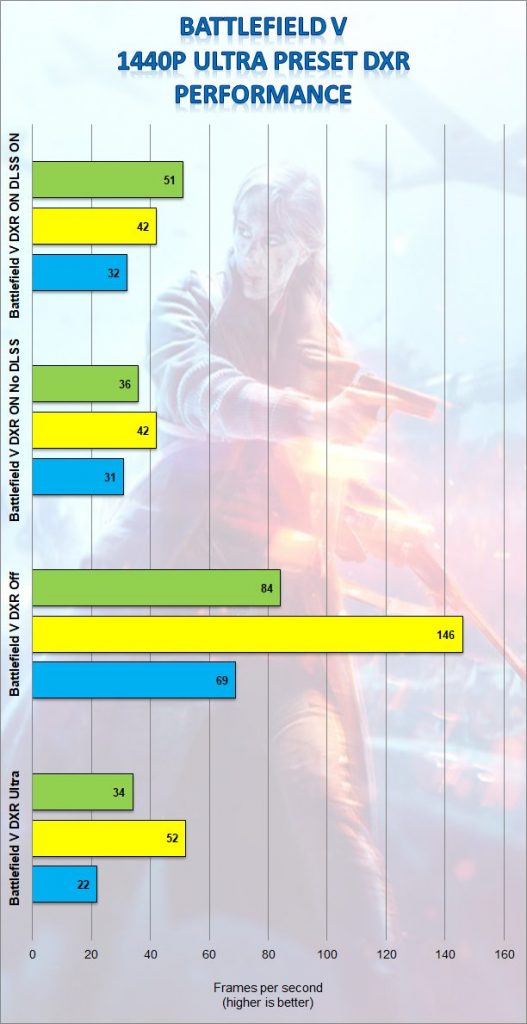 Ray Tracing definitely makes a difference in the gameplay however, playing on Ultra settings I could feel the card struggling by providing low FPS. In separate gaming I have lowered the setting from Ultra to High and really didn't see any visual performance hit however the gameplay was much smoother based on my experience. With DLSS on I did get a tiny boost on my FPS. Images below show the difference between DXR being set to Ultra and being completely shut off. Note with DXR being completely off I got a great bump in FPS.
Final Fantasy XV is another game that supports DLSS. DLSS leverages Nvidia's Tensor cores on the RTX 20 series cards. It works by basically rendering at a lower target resolution then, sends the frame to the Tensor Cores and the Deep Learning network to get upscaled and the "AI" fills in the information for the anti-aliasing. DLSS is only available in 4K on Final Fantasy. For this test, I chose to run the beginning missions around Hammerhead and occasionally heading back to the gas station.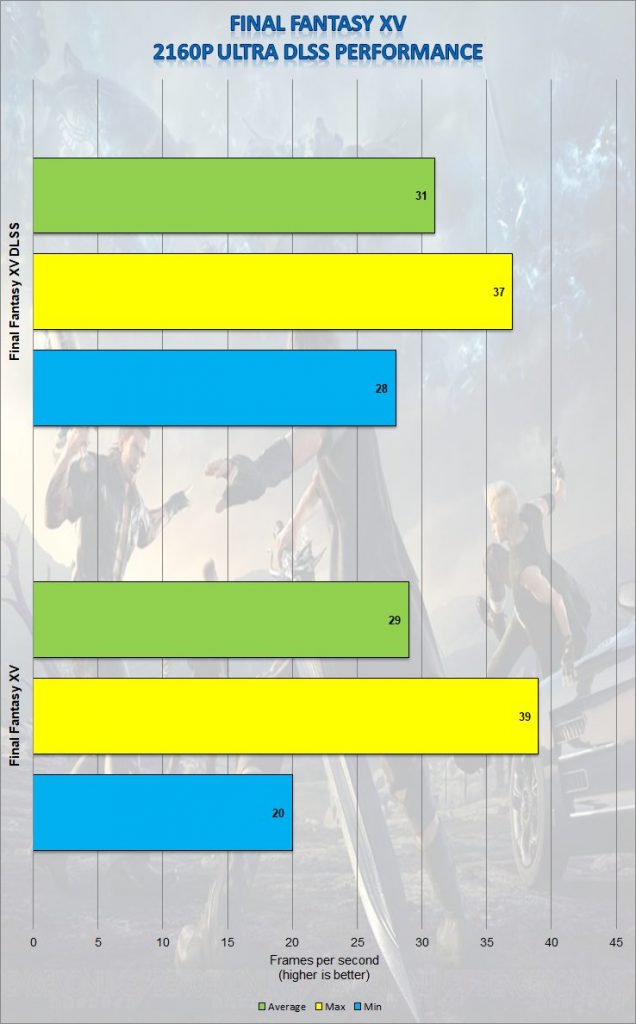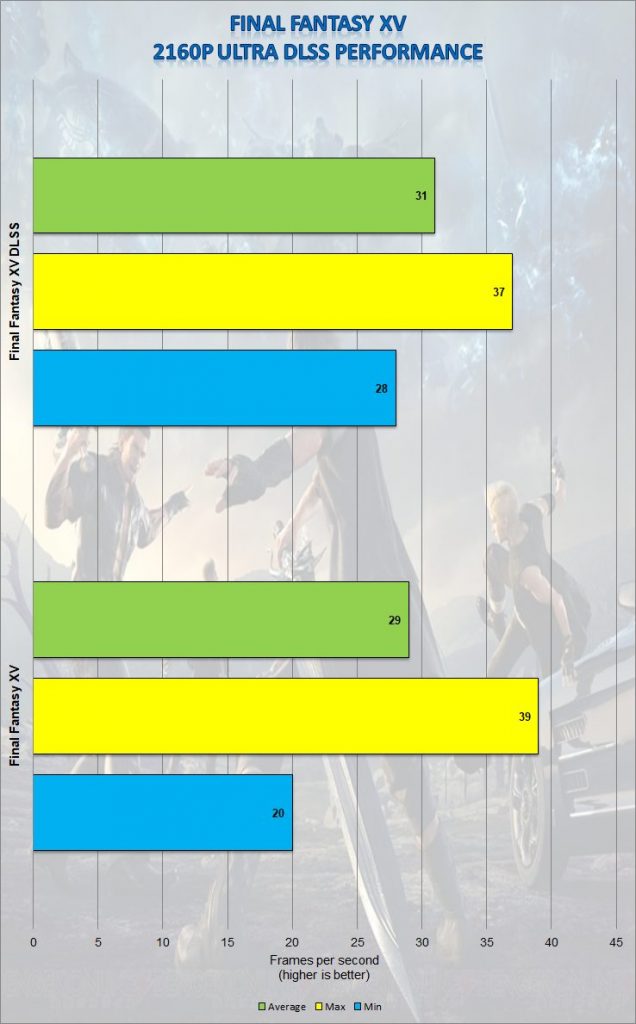 When playing Final Fantasy XV, I really didn't see much of the difference in the image quality with or without DLSS but the gameplay was almost impossible with DLSS being on. The frame rate drastically would drop and cause lag even though FPS statistics say that the frame count is higher. Do remember this is benchmark was running Ultra settings to show the capability of the card. Shutting off DLSS helps and dropping the quality of the image down to high or medium makes this game so much more enjoyable on this 2060. (Note Default settings are set to use TAA)