Page 2 »
We got some more eye candy products to take a look at from MNPCTech. Over the last couple of reviews we addressed the front of the case, taking a look at the Billet Drive Bay covers, Vandal Resistant Switches and mounting plate, and the 120mm Blowhole kit. Today we will look at a couple of products that will address the top and rear of the case. The Billet Case Handles and Billet 120mm Fan Grill.
[hr]
     PC modification has been around for years and is continuously being pushed to new limits as time goes on. We make statements with our PC's through the modifications that we have chosen to do or use. Whether it be the simple addition of a etched window and some lights or a full out custom chassis themed after our favorite game. The results in the long run is the same. We all are attempting to make our PC's more than just the plain ol' standard square box of hardware.

     The guys at MNPCTech have shown that they too like to make statements. They have produced some outstanding products and offer a excellent craftsmanship with their services. With a few clicks on their site, there is no doubt that you will find something that sparks a little interest.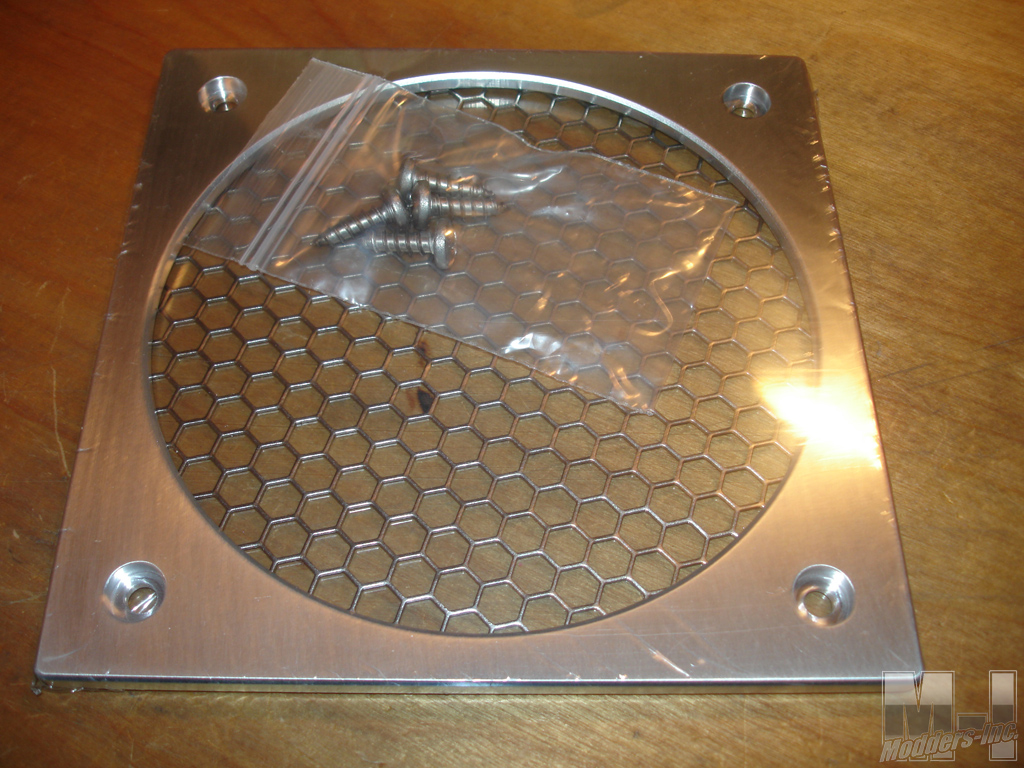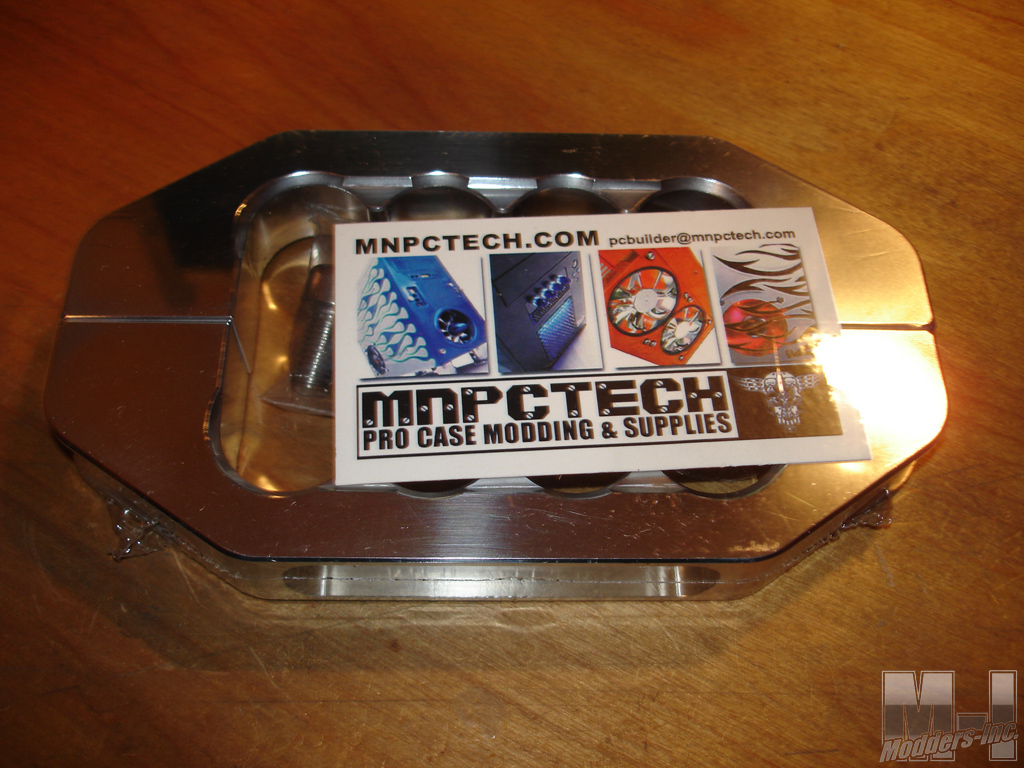 The MNPCTech billet accessories look great even before opening the packages. Top left shows the 120mm Fan Grill (also available in 80mm, and 92mm as soon as they are back in stock). On the right we have the Billet Case Handles, which have a slightly more polished look to them.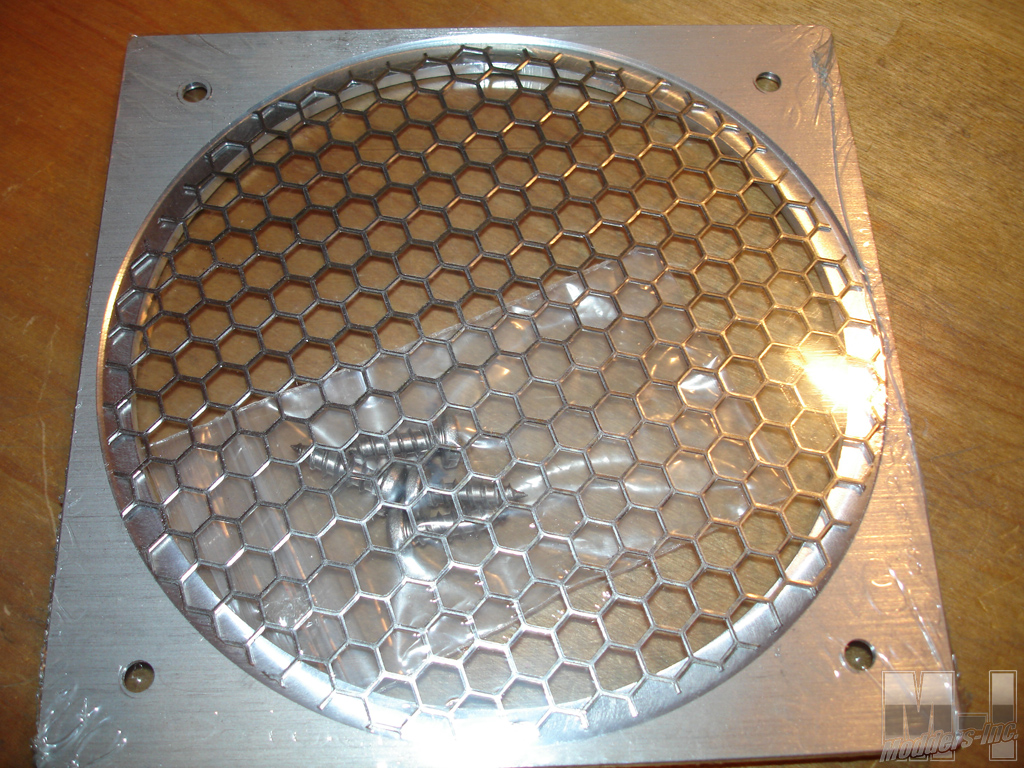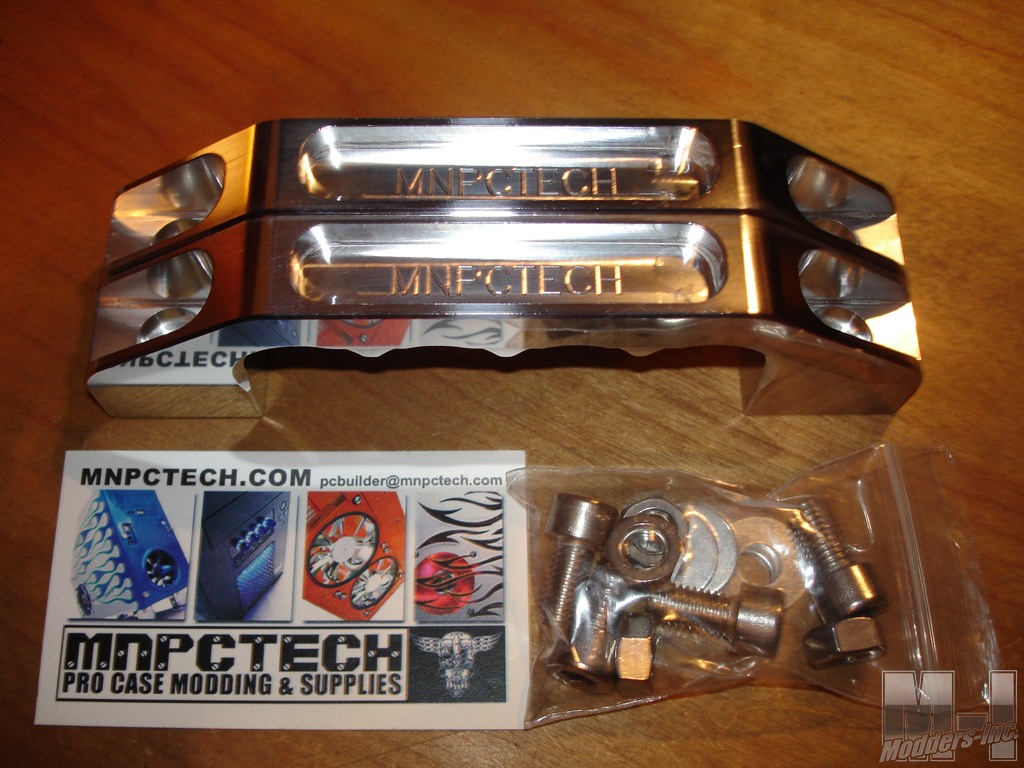 Flipping over the 120mm Fan Grill we can see that it is recessed to allow the mesh to be pinched between the mounting surface and the outer frame of the grill. On the right we see the handles laid out. These handles are stout and will easily handle the task of carrying your rig. Both items come with all the needed hardware for standard installation.
Specifications:
Machined Billet 120mm Fan Grill
CNC milled from 3/16″ thick solid aluminum blocks.
Available in 3 sizes:
    80mm (3-1/2″ x 3-1/2″)
    92mm (4″ x 4″)
    120mm (5-1/4″ x 5-1/4″)  
Machined Brushed Aluminum finish.
Includes removable honeycomb mesh grill.
Includes 4 Stainless Steel screws.
Machined Billet Case Handles
CNC milled from 3/16″ thick solid aluminum blocks.
Rugged enough to use on a Hummer!
Sold in pairs.
Includes 4 Stainless Steel fasteners, washers, and nuts.
Uses a 5″ bolt span for mounting.