« Intro | Page 3 »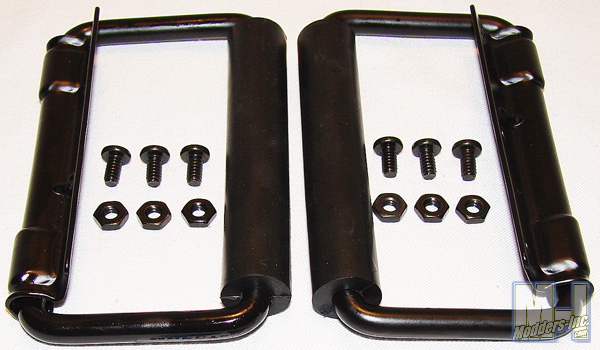 Taking a closer look at the handles we find that the black handles are powder coated a universal black and have a rubber grip that will help both to cushion the handles against your hand and protect your painted surface when in resting position.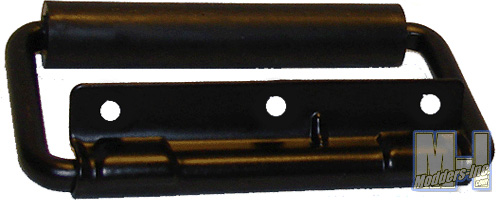 Each handle has 3 x 3/16″ mounting holes in the 16 gauge steel mounting plate and come with a .316″ Diameter Spring Bail. 

The Black Spring Loaded Heavy Duty Case Handles came with 6, 10/24 x .5″ long size matching bolts & nuts in black to match the color of the handles. ***Note: since the start of my review washers have now been included with each pair of handles.*** KUDOS to MNPCTECH for updating products as the need arises.