« Intro
|
Page 3 »
Nothing but fans….baby!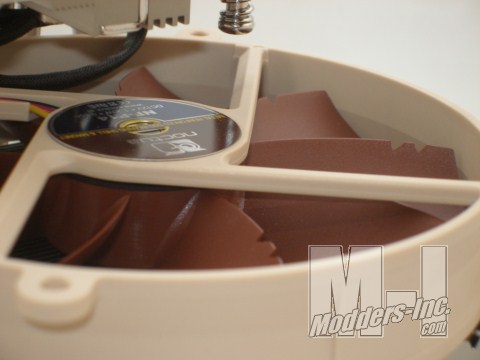 The inclusion of the dual P14 FLX fans is just beautiful. More thinking goes into these fans, than some companies have put into their entire heat sinks! These award winning fans come complete with the Vortex Control notches (VCN – shown in the the above picture on the trailing edges of the blades), their SCD technology, and the SSO bearings. If you want to spend more time learning about these amazing fans, I broke it all down here . They really are very impressive.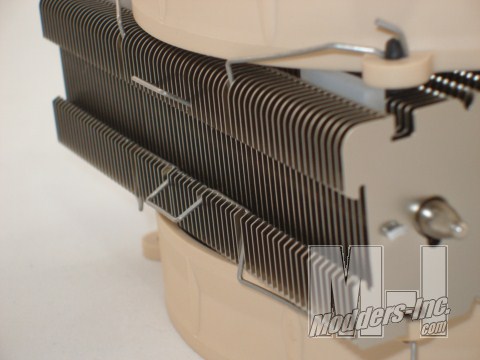 The fans clip onto the heatsink by latching into side channels in the actual fins of the heatsink. The fans themselves rest on four rectangular pieces of silicon that absorb any hum the fans may put out to insure the utmost in silence.