« Page 7
Summary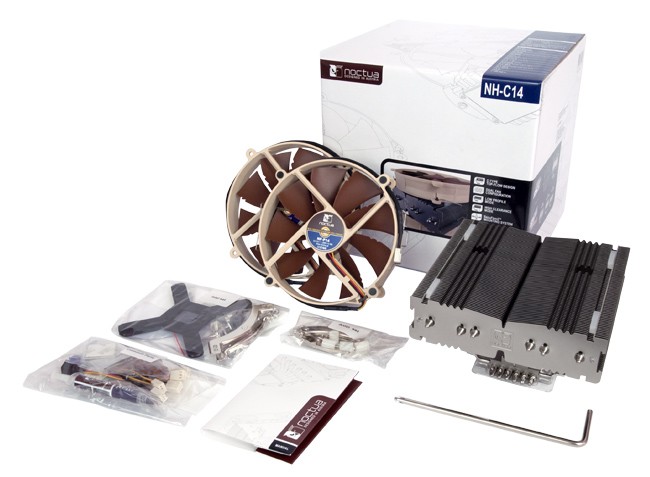 Here's the condensed summary:
Cooling performance on this heat sink is tangible and effortless.
It will allow you to have a higher overclock, and may likely stabilize a bleeding edge overclock that you currently have if you are using inadequate CPU cooling.
It is beautiful and huge, and most of all *quiet*.
If you want mounting options and flexibility on the orientation, or have potential clearance issues (either with high memory or low profile clearance concerns), this heat sink is for you.
Here are reason you may *not* want to buy this product:
If you enjoy the surprise of your computer shutting down to thermally protect its CPU.
If you think that it is perfectly natural for your processor to idle at 90c.
If the smell of your motherboard cooking off is appealing to you because you don't have any airflow over the components.
If any of the above is you, then certainly do *not* buy this! ;)
This 6 heat pipe cooler is massive. at 1000g, and cooled by two 140mm whisper quiet fans, you will need space for this to shine. If you are done in by a slimmer profile, or taller memory, and are looking for a heatsink that will give you maximum cooling while allowing you to stay with your current equipment, take measurements and give this cooler a good, haaaard look. It may very well be *exactly* what you need.
Pros

---

Cons

---

Attractive fit and finish.
2x140mm of the Noctua fan loving.
Inline fan resistors should you want quieter performance.
Full coverage for modern CPU's.
Secondary cooling to the motherboard components.
Included high performance TIM.
Size… 1000g can make a motherboard have nightmares.
Potential problems with heat exchange efficiency if mounted improperly.