On board… let's go install this thing.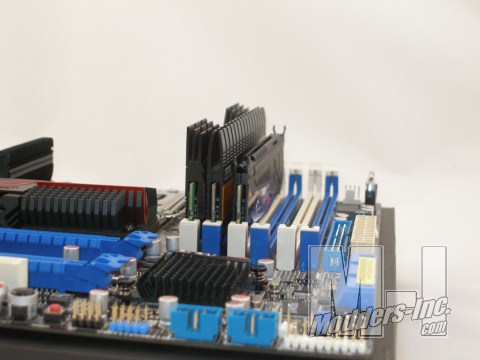 To test the installation characteristics, I loaded up 3 different heights of memory. That is 2 different kits of GSkill sandwiching a Crucial module there in the middle. The motherboard is an Asus ROG series GENE config.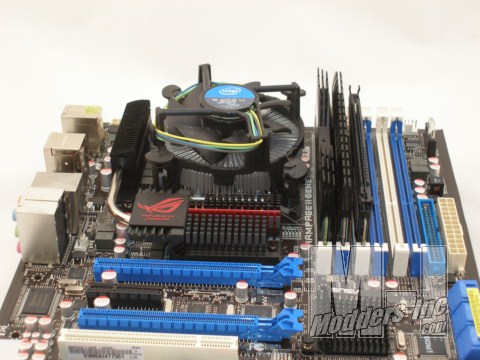 Obviously no clearance issues with the stock sink mounted…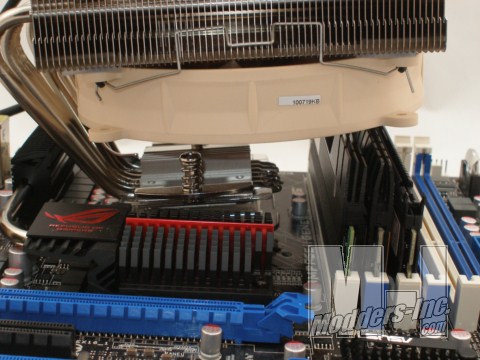 Definite clearance issues in dual fan mode.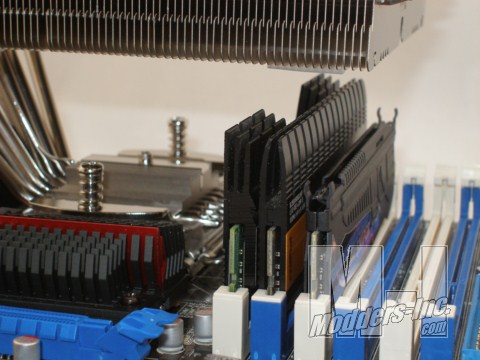 Issue resolved in single fan "Clearance" mode!
Now, mind you, I did this on purpose. There are 4 orientations of the heatsink mounting: Pipes on the left (like above), pipes on the right, Pipes facing the top of the motherboard, and pipes to the bottom of the board. Interesting note that the install manual points out, you do *not* want to put the pipes facing the top in a tower style case, as that would lead to a fouled convection loop within the heat pipes! Thanks for the warning, Noctua!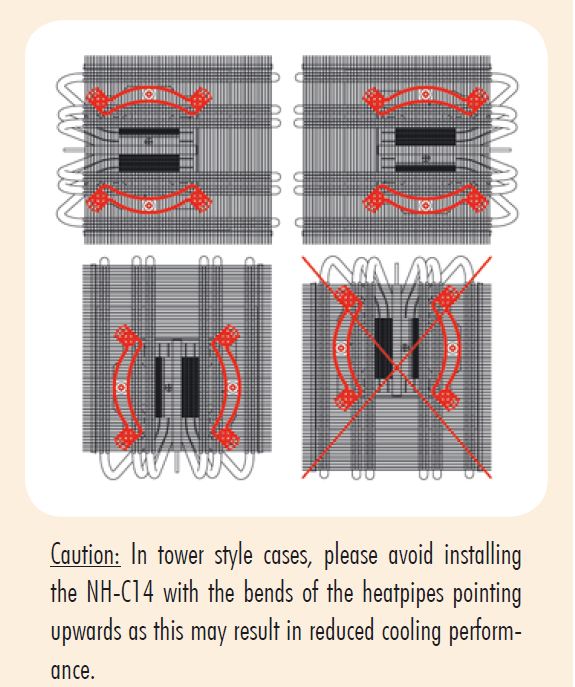 In my testing scenario, I had taller memory, so I had to change the orientation to put the pipes on the right side. The angle of the pipes and the height of the final bend let itself well to accommodating my RAM *while* allowing me to run the cooler in dual fan mode.