Page 2 »
In today's tough economic times you want to make sure that you get a good product for your hard earn cash. Computer cases are one of those items that you tend to Get-What-You-Pay-For, but NZXT has come out with a new case called Beta in their Classic Series. If this saying holds true then my money must have doubled some where down the road.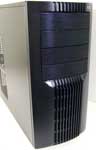 Sponsor: NZXT
[hr]
Beta…hmmm not finished but not just started either. Sometimes it can mean that someone is still working on it or they just don't want to slap it with a finished tag. Heck look at Google how long did they have "Beta" attached to gmail and other products? Or maybe they were thinking about Physics…
– A beta particle.
– A beta ray.
– The second position from a designated carbon atom in an organic molecule at which an atom or a radical may be substituted.An isomeric variation of a chemical compound. Used in combination: beta-estradiol.
So what does NZXT have to say about its Beta Mid Tower Case
"Announcing the BETA, a mid-tower steel case that delivers gamers a chassis designed for tremendous value without sacrificing performance. Built for maximum expandability, BETA expansive jet black interior provides ample room for 4 external 5.25″ drives, 5 HDD racks, and fits large 10.5″ performance graphics cards. NZXT continues their expertise in effective cooling by offering BETA users expanded cooling that directly cools video cards and CPU with 4 120mm fans(1 front, 1 rear, and 2 side) and a meshed front panel that improves airflow. The front 120mm fan can fit thicker fans like the Scythe Ultra Kaze that can help maximize airflow. Additional features like screw-less installation for 5.25″ drives/hard drives and top mounted USB/Audio enhance ease of installation and convenience for gamers."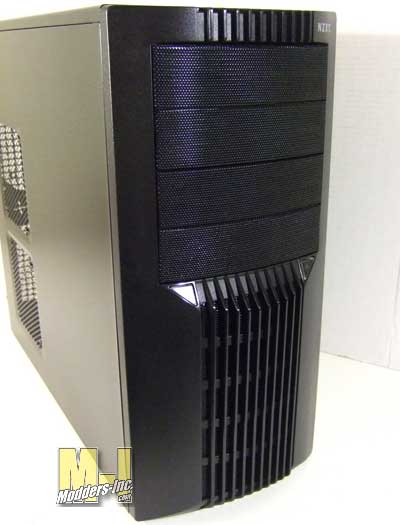 I guess we will have to dive in to the Beta ourselves to see if what they say is true. Here are some quick specs about the NZXT Beta Case.
MODEL
Beta Series
CASE TYPE
Mid Tower Steel
FRONT PANEL MATERIAL
PLASTIC
DIMENSIONS (W x H x D)
200 X 430 X 501 mm / 7.87″ x 16.9″ x 19.7″
COOLING SYSTEM
FRONT, 1 X 120mm Blue LED (included)
REAR, 1 X 120mmSIDE, 2 x 120mm
DRIVE BAYS
9 DRIVE BAYS
4 EXTERNAL 5.25″ DRIVE BAYS
5 INTERNAL 3.5″ DRIVE BAYS
Screwless Rail Design
MATERIAL(S)
Steel with black finish
EXPANSION SLOTS
7
POWER SUPPLY
500 WATT PS2 ATX 12V 2.0 ( OPTIONAL )
WEIGHT
7.28 KGS (W/O Power)
MOTHERBOARD SUPPORT
MOTHERBOARDS: ATX, MICRO-ATX, BABY AT
 
Features
Fits ATX standard motherboards and power supplies
Fits large 10.5″ performance graphics cards
Expanded cooling directly cools video cards and CPU
Screw-less installation for hard drives and external 5.25″ drives
Black internal finish for sleek look
Meshed front panel allows for better airflow than traditional cases
Top mounted Dual USB/Audio/ESATA for convenient usage