« Page 2
|
Page 4 »
The Interior Look  of the NZXT H230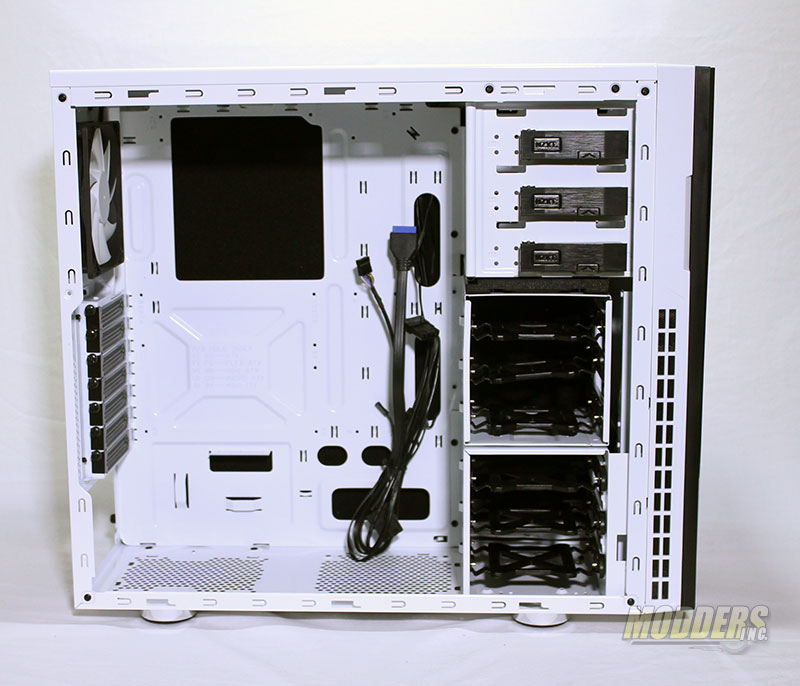 The white color from the outside carries over to the inside of the case with black accenting the hardware.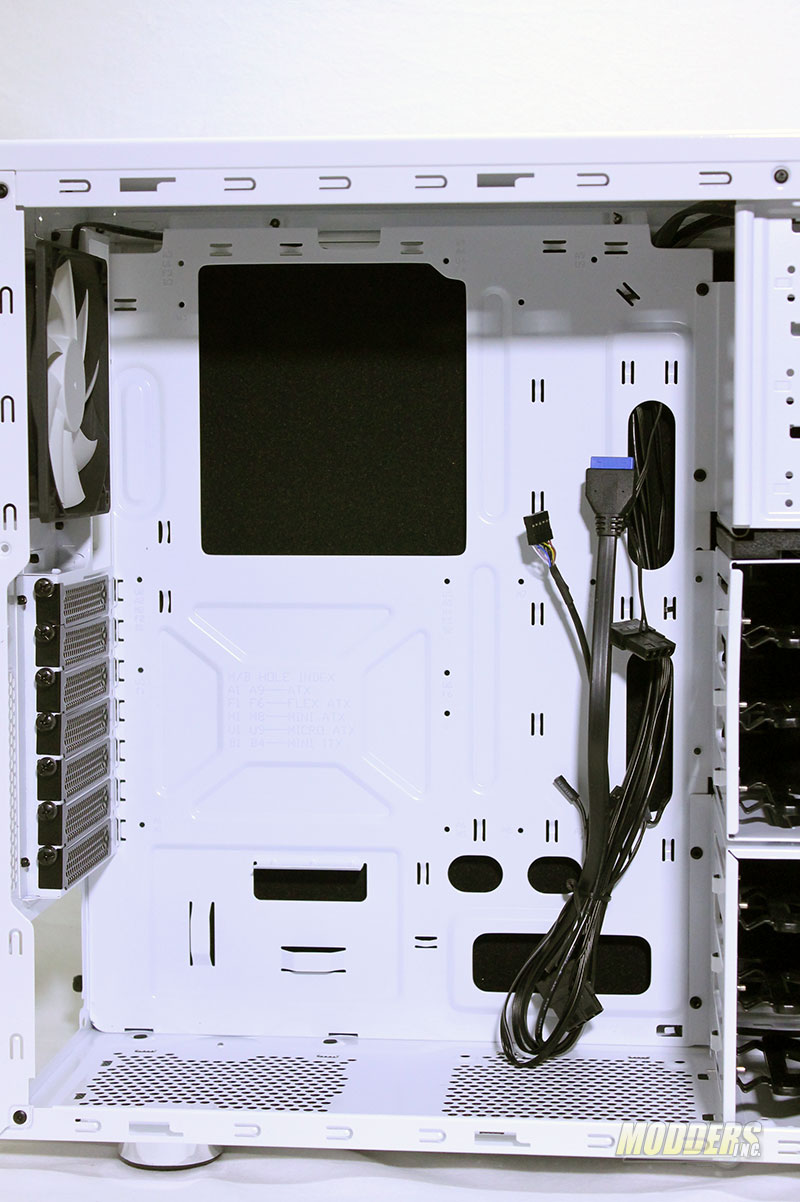 A 5 1/4 x 5 1/2 inch hole is in the motherboard tray area. This is a good size that should be compatible with most motherboards to allow you to easily switch out CPU coolers when the urge occurs. Five access holes give you the ability to route you cables to maximize the look and airflow in the case. The lower portion of the case is perforated for air flow for the power supply and a place where a 120mm fan can be installed.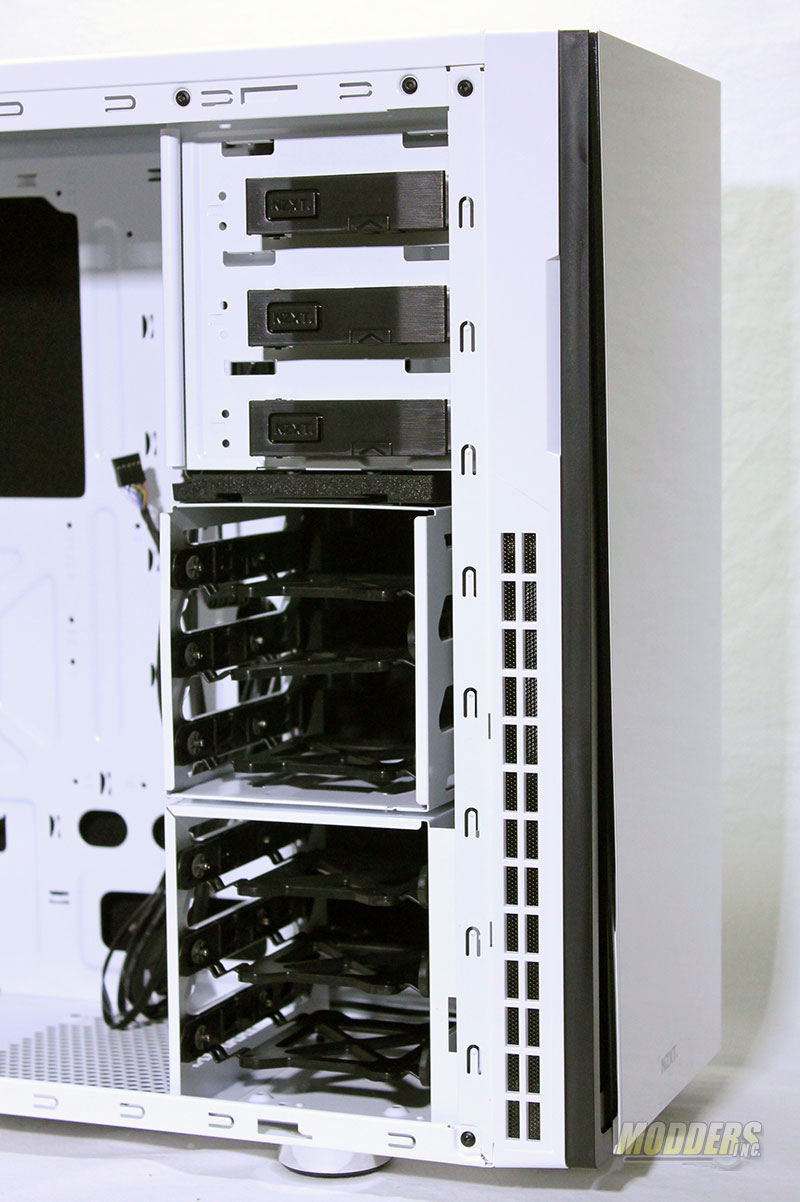 The ROM drive bays are in their normal spots with two hard drive cages located below. Six places are available to install your standard hard drives or SSD's.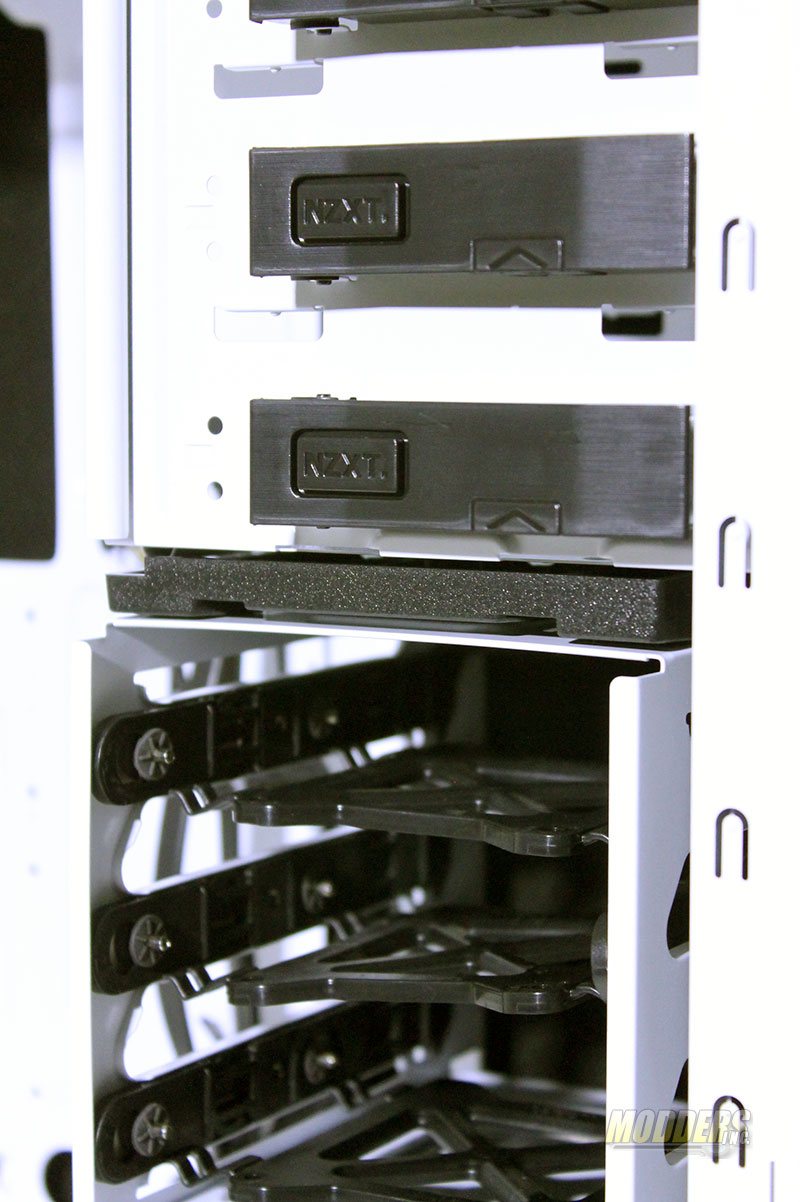 The latches that hold the ROM drive in place are pretty basic and hinge to the left and are opened will a tab that is indicated by the arrow. Opening the latches was easy but a little more effort was needed to close them and lock the drive into place.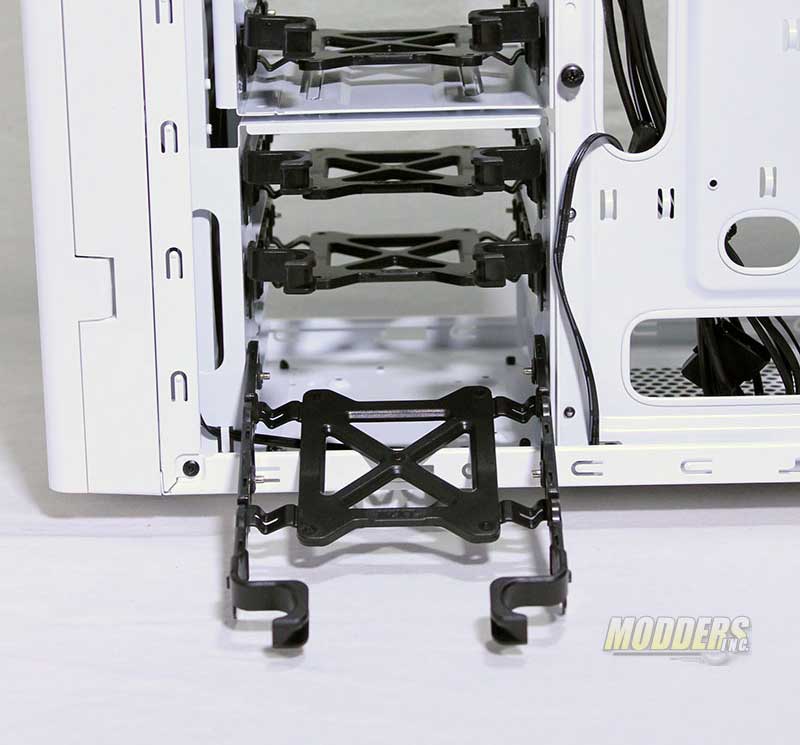 The hard drive holders are made of plastic and can hold a standard drive or a SSD. Removal of the holders could not be any simpler. By depressing the "hooked" tabs at the front you undo a small tab that latches into the drive cage. Installing the carrier back into the cage is just as easy, with the drive attached push it back into the cage and you are done.
A 120mm fan is included that helps move the air from the inside of the case. Perforated metal expansion slot covers also help you maximize the air flow in the case. Phillip head thumb screws are used to hold your expansion cards and unused covers in place.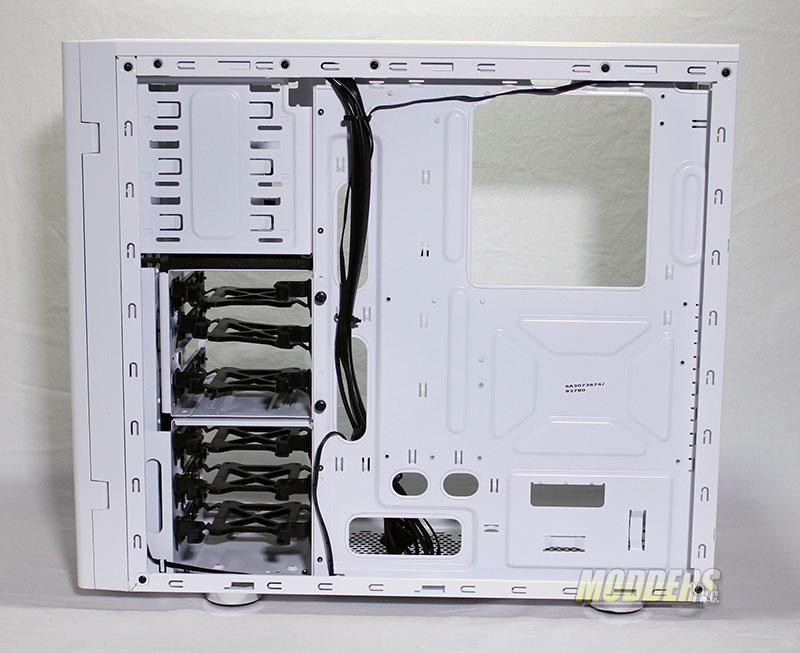 Plenty of access holes are placed to help you route your cables. No rubber grommets are provides, but NZXT made sure that the edges are rolled over for a smooth edge. We can also see they made sure that you got enough tie wrap punch-outs to secure your cables to.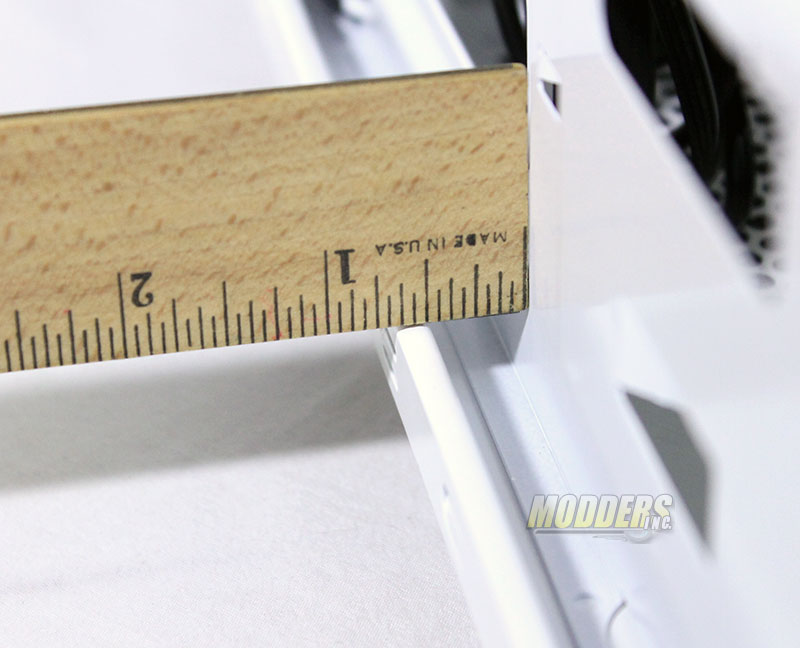 With all the available cable routing holes you need to have adequate space to route your cables to the drives, motherboard and other items. As we can see there is just about 1/2 inch of space available. For the market that this case is slated for this would be more that enough space to run your cabling as you are more than likely not going to be packing in a quad GPU setup or something crazy like that.