« Intro
|
Page 3 »
PACKAGING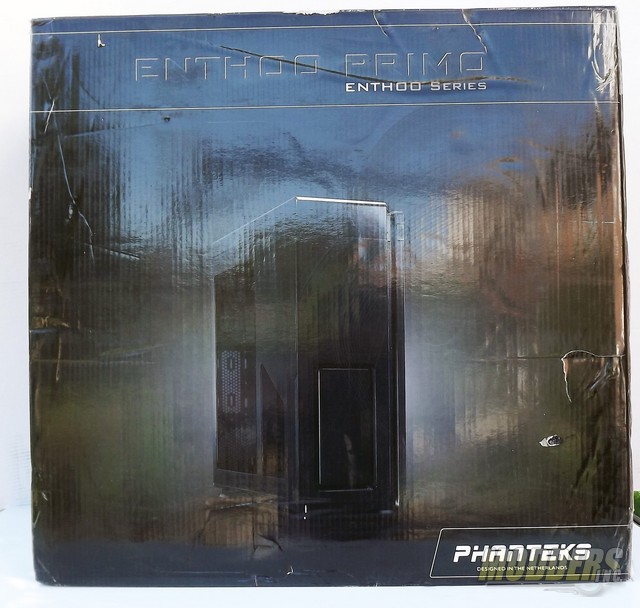 It is impressive in size and looks when this comes to the door. This is where the anticipation mounts. I can't wait to get this open, out, hands on, pictures done and begin to build.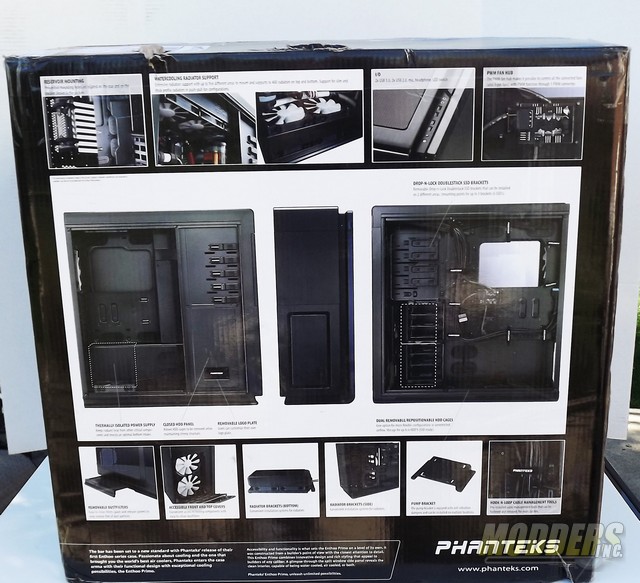 On the backside of the large box Phanteks shows off some of the features. There's so many features and innovative technical advances in this case I'm not sure they could all fit no matter how large the box panel is.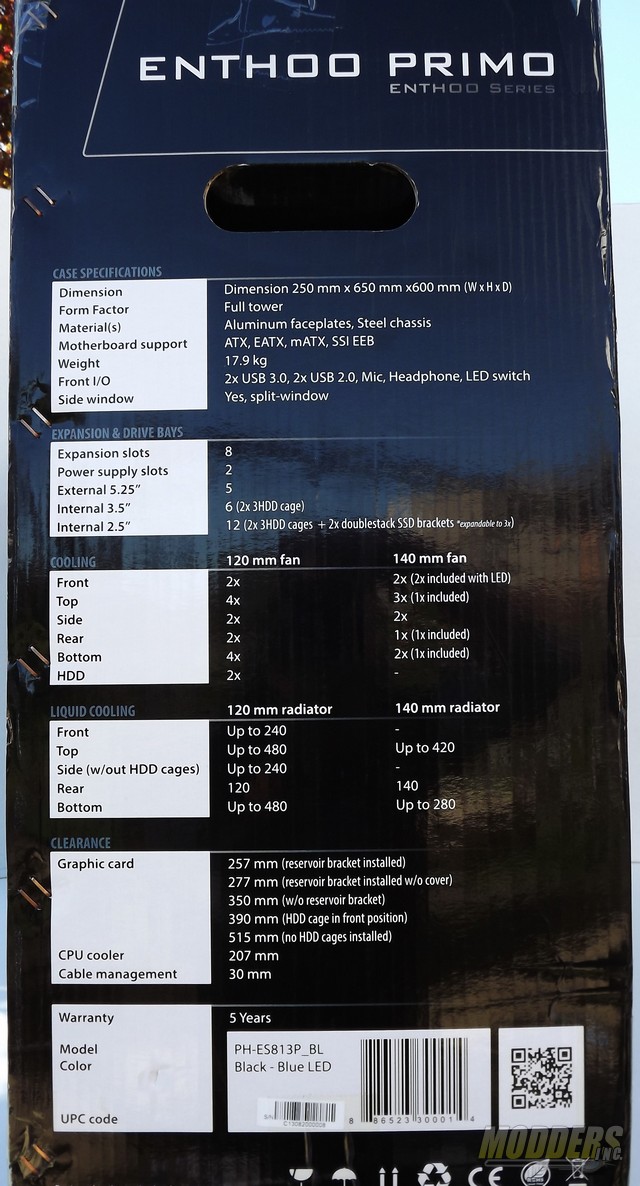 Lucky this box has grab handle holes because it is a handful but I do love hugging a sweet case and the Enthoo Primo I think is hugging me back. Should I be worried? I'm tingling all over.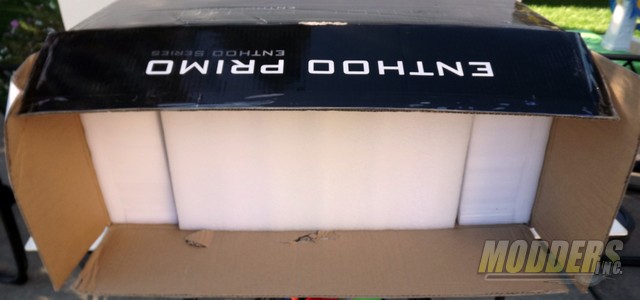 There is no unprotected space as it should be with this precious cargo.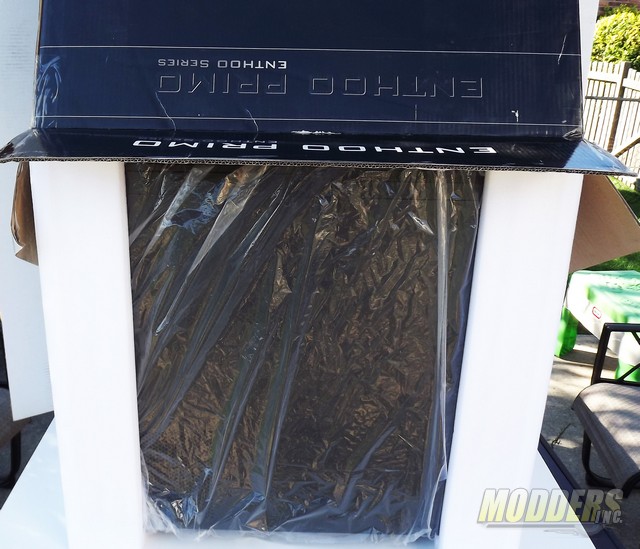 Out of the box I thought it would be hiding it's real beauty safe and secure but I think she's flirting with me wearing that see thru.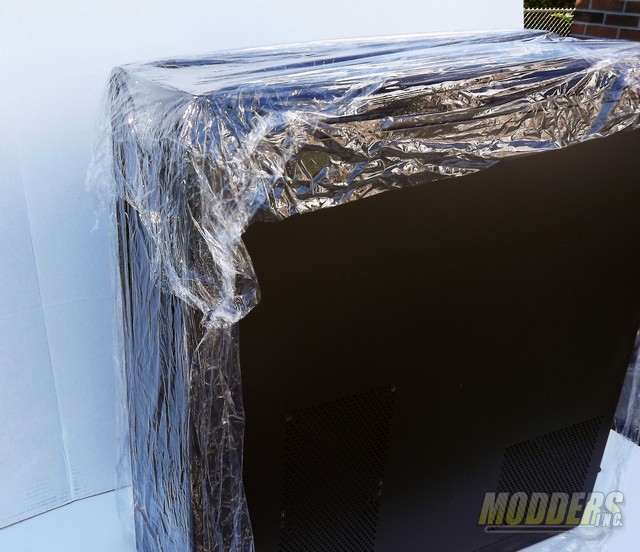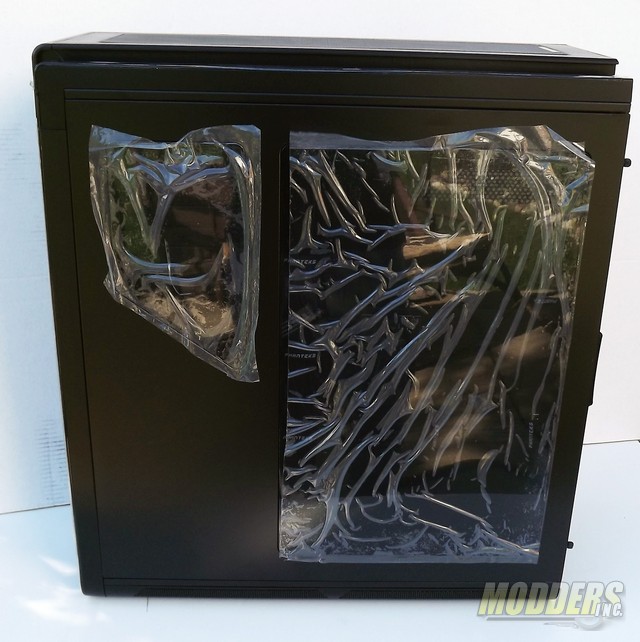 Once out of the protective bag there's another coating of wrap protecting the bezels, acrylics and lighting strip.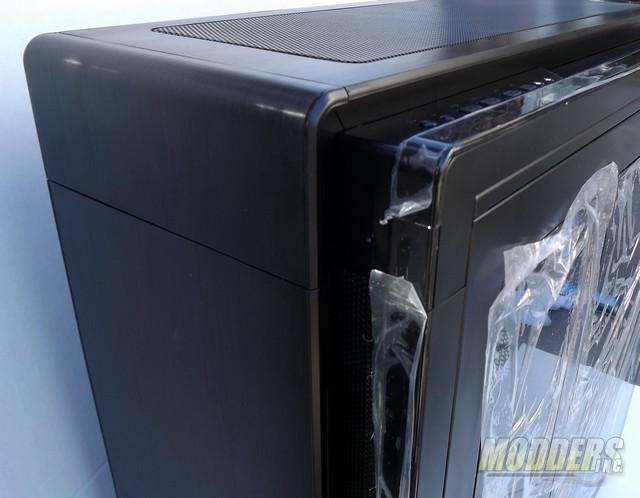 Ok, now how many layers of protection are we at now? Box, foam, bag, wrap and now detail protection for side panels, perspex and protective tape on the acrylic case elements. That's 7 levels of protection and care.