« Page 4
|
Page 6 »
CLOSER LOOK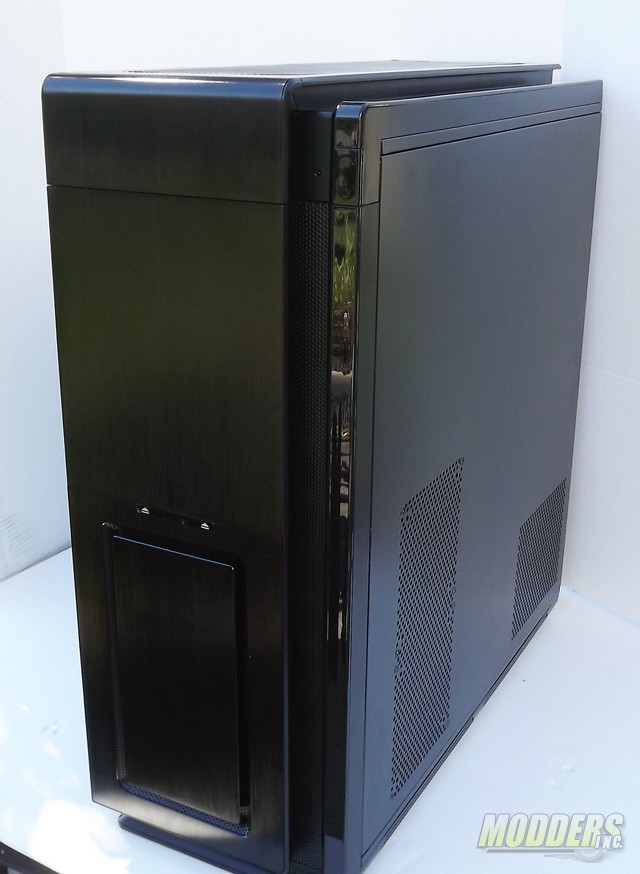 Front top and notice the right side panels intake/exhaust. It's so nice when you have a case design that's more than a box.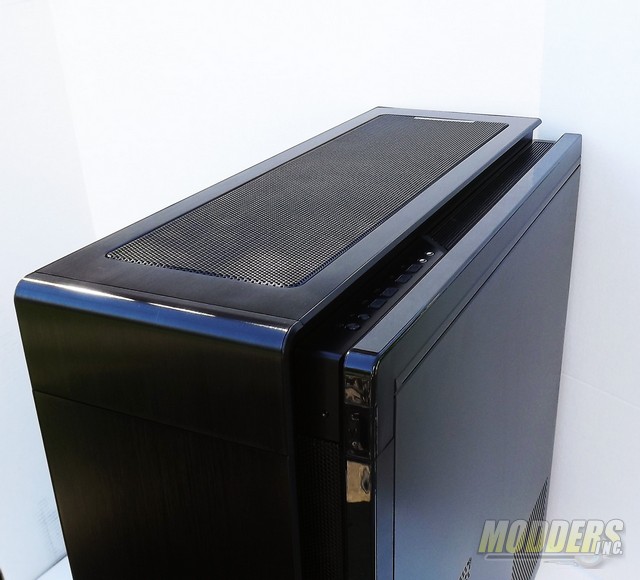 Up above looking back showing the full top grill cooling cover and some of that brushed steel look.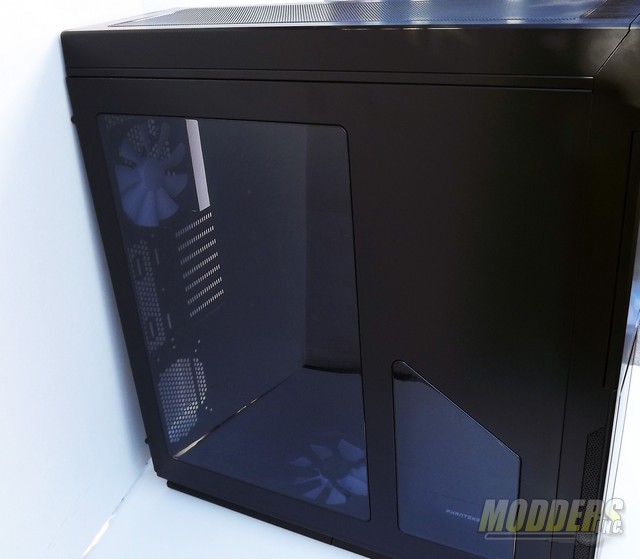 Left side door panel has a split perspex angular dual window, tight joints and seems, all smooth and meeting up for no edge exposures. With a smooth design it not only looks better but the beauty lasts longer. This avoids the exposed edges that chip, attract dirt accumulation and add undesirable light effects.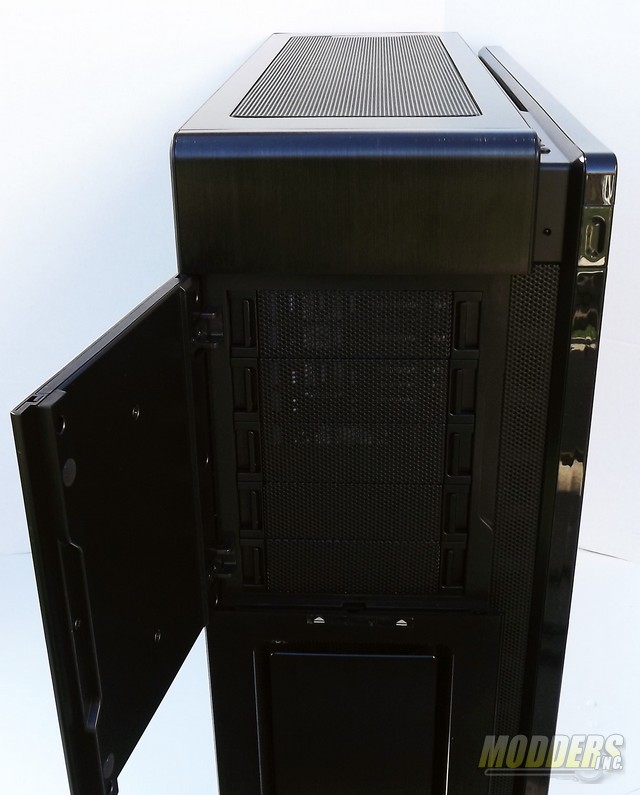 The front bay access door is a smooth magnetic door. Open it reveals five 5 1/4″ bays. In the front right along the acrylic lighting element is the indented power switch. No accidental shutdowns here. Next to the Power switch is the HDD LED indicator. The two arrows center front is tape showing where to press to unlock the front lower panel and remove once you know how it works.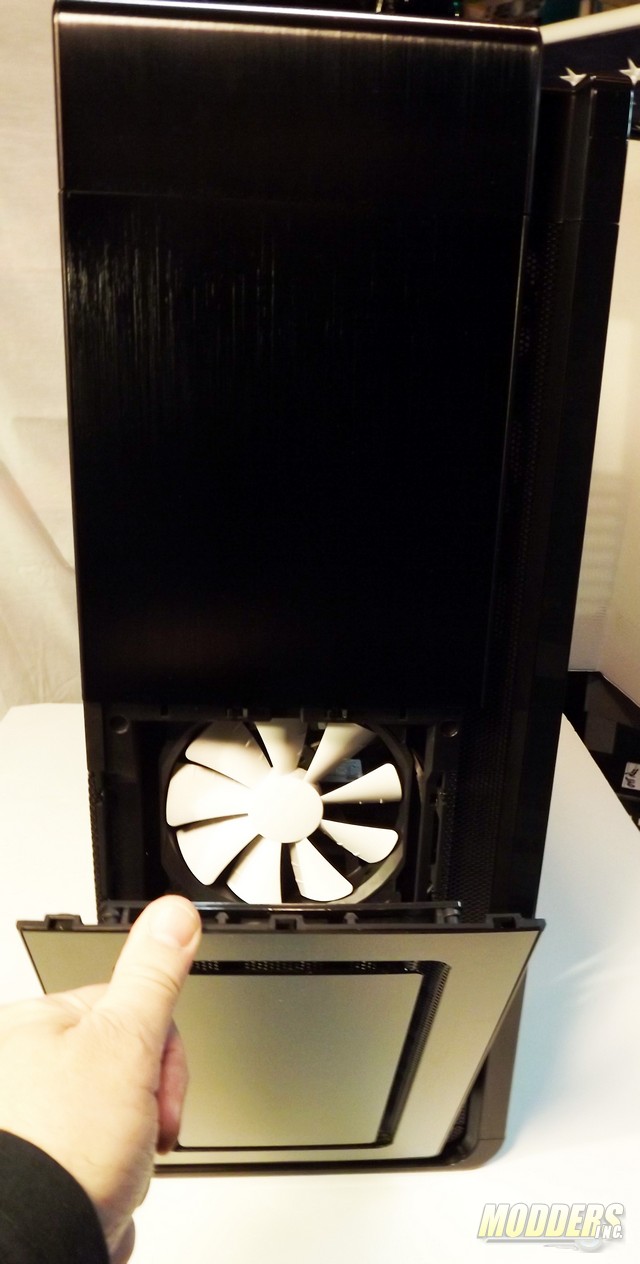 Push/click and the front panel tilts down and off exposing the front lower fans or radiator with the filters inside the panel. I like the layers of materials, metal skin, mesh backing, The ABS inner core shell before the chassis give it a sound baffled and nice structural form.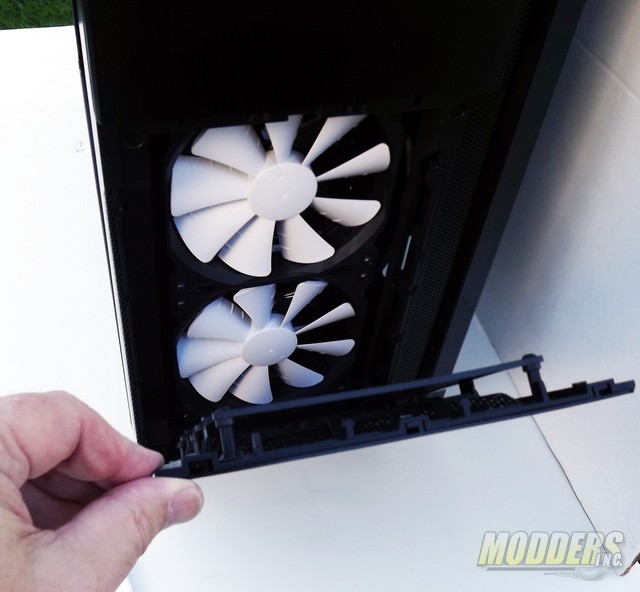 Right off I can see this filter being recessed is prime for lighting later with more than just the included LED fans.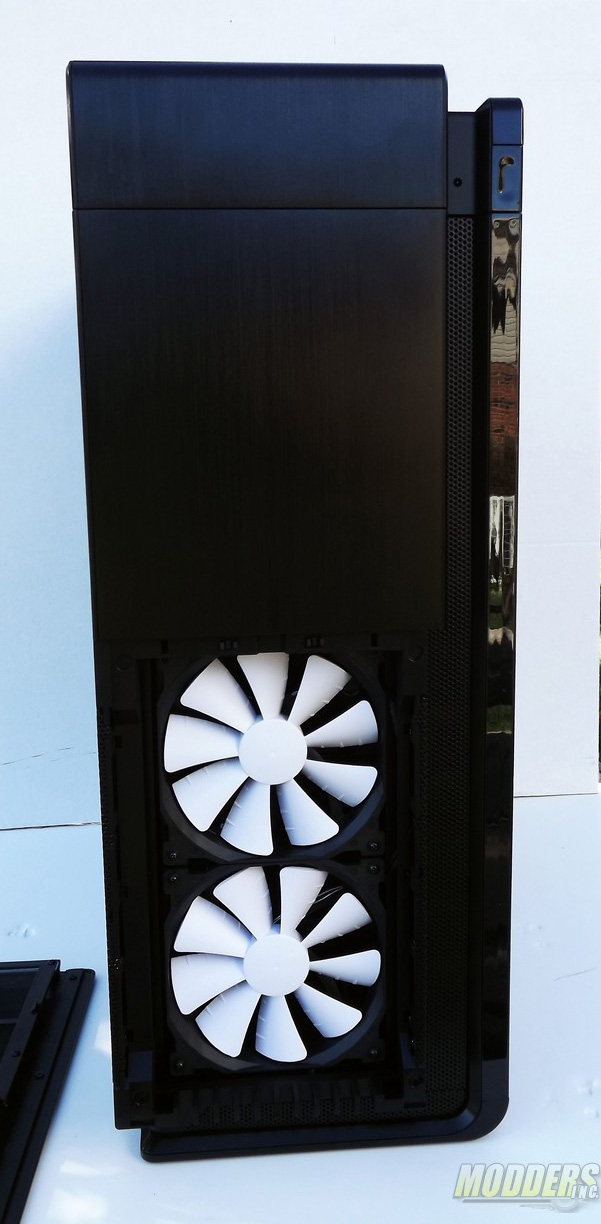 The curves, fan access, cover off view. The 2 PH-F140SP Blue LEDS fans are included.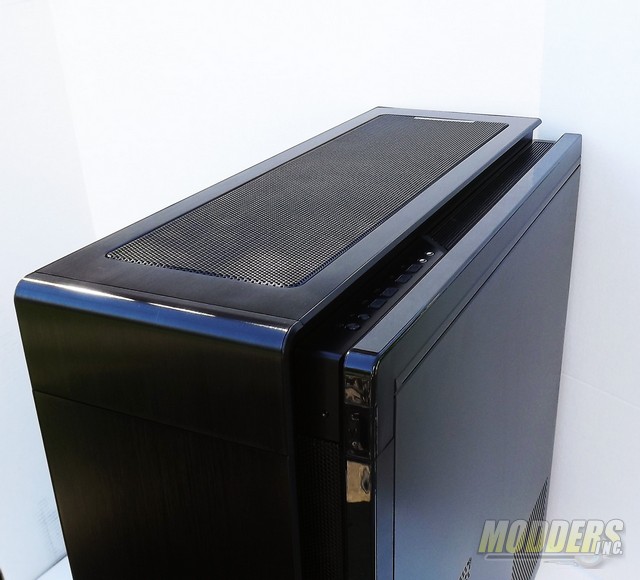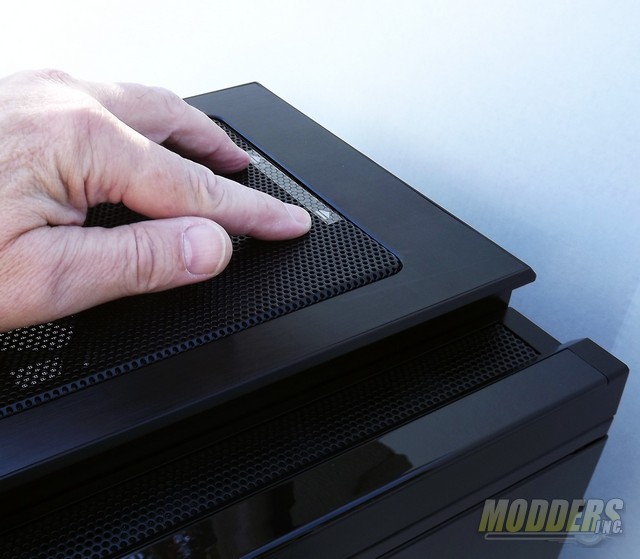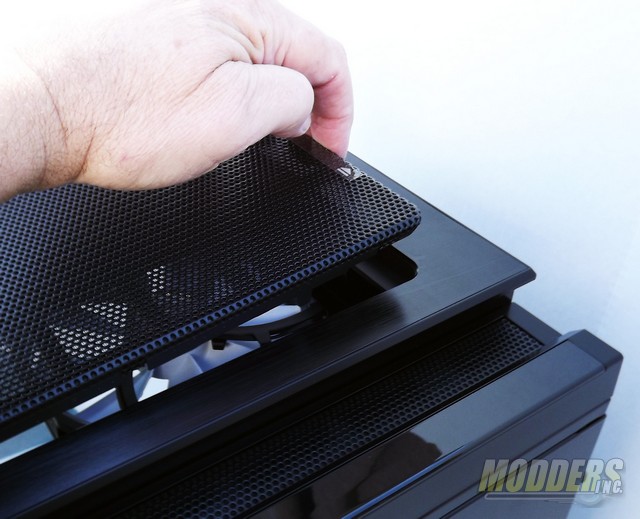 Again simply press click and lift for access to case sections like the top fans or radiators.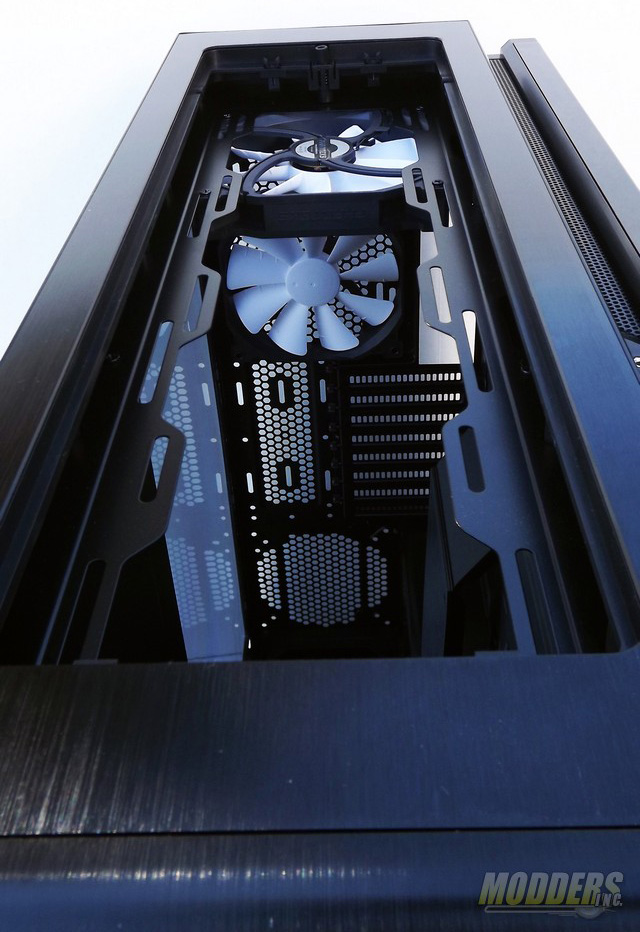 Upper section with top grill cover off showing the mounting frame for fans and/or radiators. Fans and radiators both 120mm and 140mm have a mount and slide adjustment design with huge configuration possibilities.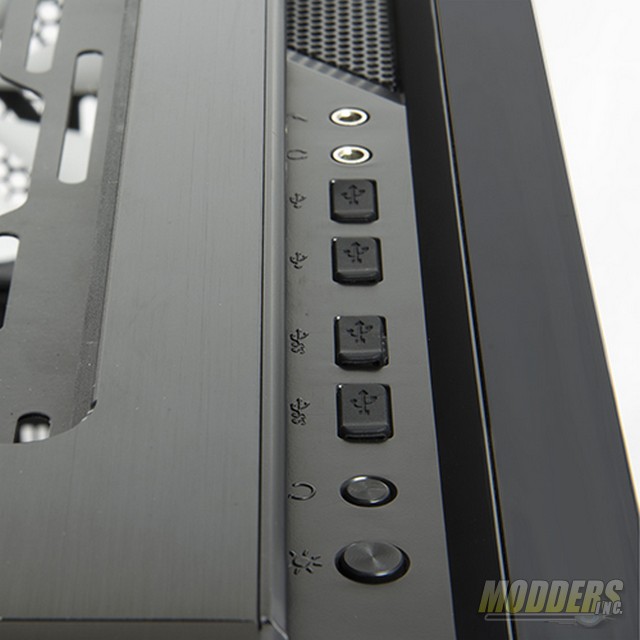 From front to back, LED On/Off Switch, Power Reset, USB  3.0, USB 2.0, Headphone and Mic jacks. The LED switch allow you to control a HUGE amount of lighting as I'll show in a bit, but with LED fans that have the LED cable separate from the FAN along with LED strips can be lit allowing PWM fan control and light control separation.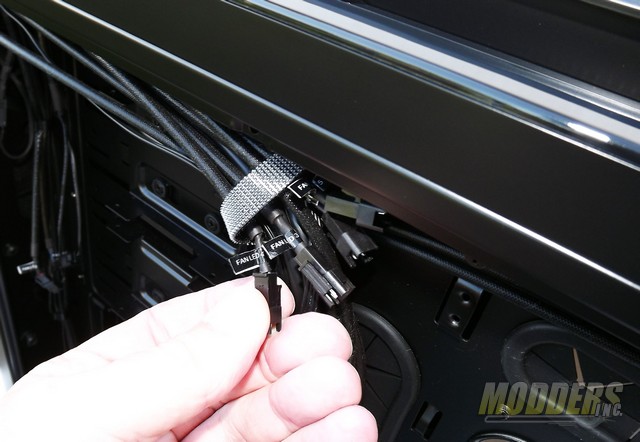 This is brilliant! Six Fan LED lines 100mA, LED Power line 1A and optional LED strip connections support up to 50 LEDS per connections at 1A controlled by the LED front panel switch. The fan LED connections are JST 2 pin connectors like many of the LED strips and lighting solutions. They are all labeled to match any fan LEDS when needed. There is a caution about power load and includes an extra 12v four pin molex power lead which I suggest using under moderate to heavy set-up.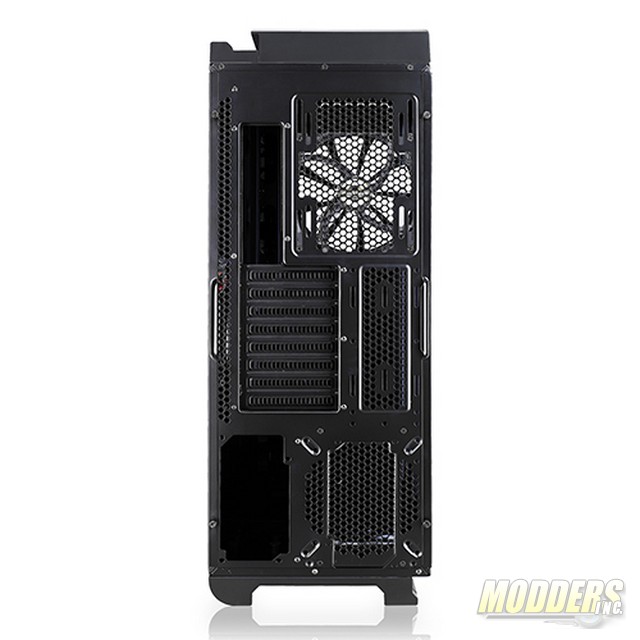 Around back 1st off notice the 140mm fan. You can see the slide slots for both 140mm and 120mm fans, radiators and or both providing adjustments to fit pumps and reservoirs center right and below. In the lower section is where the dual or choice PSU area is.