CPU Cooler
Phanteks First AIO Cooling Solution Glacier One 240 MP
Old concept with a new solution
« Test System and Benchmarks
Glacier One 240 MP is one of the four All In One product featured by Phanteks.  Glacier One series is Phanteks first introduction of All In One cooling system that has a "Set it and forget it" mentality.  What I love about AIO products is there is very little maintenance required for these products and Glacier One 240 MP a perfect example.  The intuitive setup and ease of use jump-start Phanteks into the All In One market. The Glacier One 240 MP is powered by an Asetek water-pump.  Asetek was the first who created a sealed cooling loop that now is known as All In One.  Asetek pumps are highly dependable and extremely quiet making Glacier One 240 MP a great AIO candidate to consider for your build.
I have spent roughly two weeks working with Glacier One 240 MP and my benchmarks show great cooling performance under stock and overclocked configurations of my testbed.  With the stock speed at 3.6 GHz, my i7 9700k temps have never gone up higher than 35C.  When overclocking my CPU to 5.2 GHz temps were stable at around 55C.  The noise level from the fans and the pump is barely noticeable at lower RPM.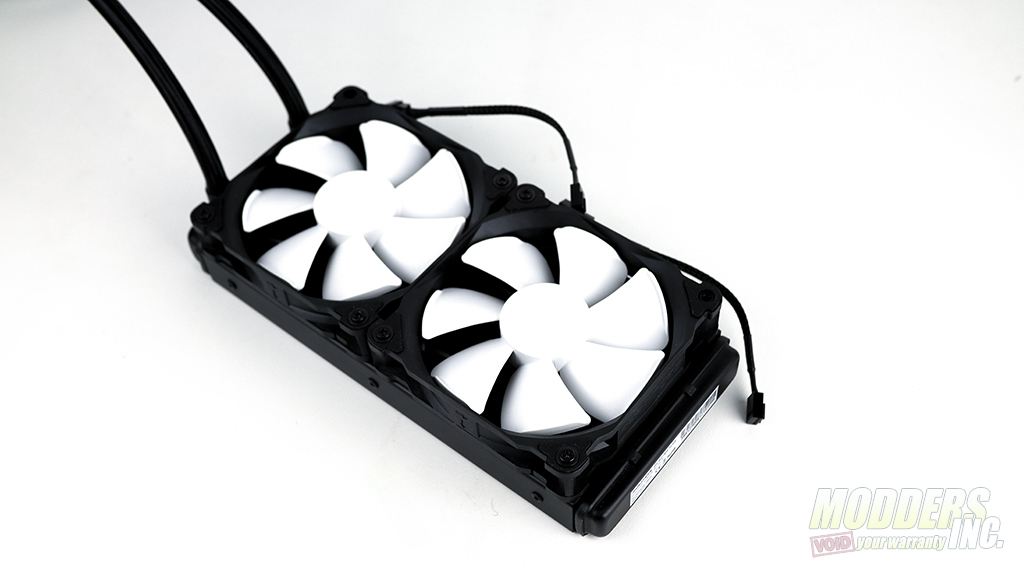 One aspect of Glacier One 240 MP that I didn't get to test is the faceplate of the CPU cooler.  Not having a D-RGB controller handy was unable to experience the Infinity Mirror effect as Phanteks promises.
Right now Glacier One 240 MP retails for about $125.  I feel that this is a "just right" price point for a 240mm All In One cooler. Many competitor's coolers are seeing increases in pricing at the time of this review.  So in my opinion the AIO market is selling much higher than it used to and Glacier One 240 MP is competitively priced.
The bottom line is that if you are looking for an AIO cooling system that performs well and doesn't cost an arm and a leg Phanteks Glacier One 240 MP is one to consider.  If you are looking for different features such as more D-RGB or larger radiator size you can still find what you want in other models of Glacier One which are offered by Phanteks.  Buy it, you will not be disappointed.