Article Index: >>
A closer look at the Scorpio V »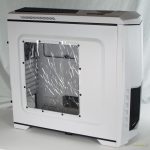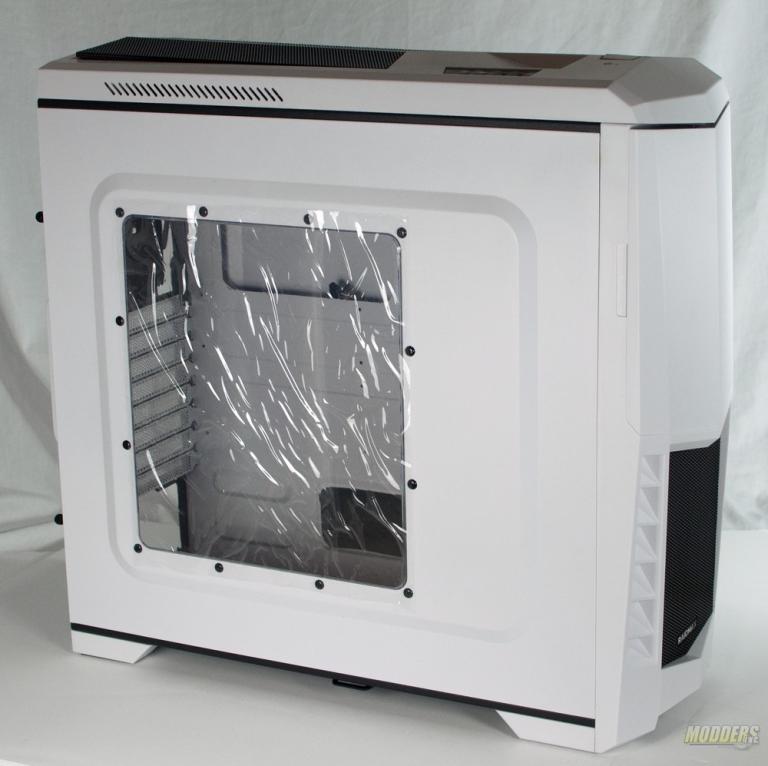 So what's the deal with the white case obsession? Is it because for so long you were only able to get black cases? Maybe it's because a white case just looks sleeker and cleaner than any other colored case. Personally, I like them because they all remind me of Storm Troopers from Star Wars! Whatever the reason may be, white cases have definitely made a statement over the last few years and it doesn't look like they are going to be going anywhere any time soon. Raidmax has joined the party with their white Scorpio V Mid Tower Case.
Review Sample Provided by: Raidmax
Product Name/Link to Website: Scorpio V
Product was given in exchange for work done to produce this review.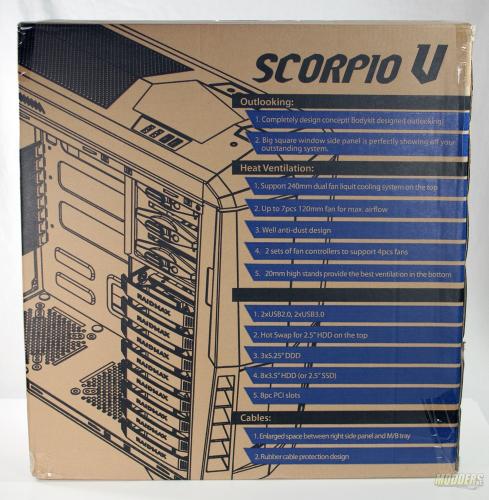 In typical Raidmax fashion, the Scorpio V comes in a brown cardboard box which features a large graphic of the case on the left side. Along the right side of the box there are several blue boxes which feature some of the specifications as well as features of the case.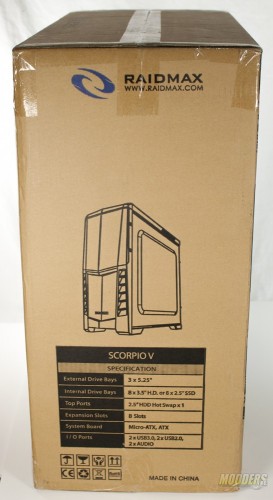 On the sides of the packaging you'll find another graphic of the chassis as well as a table with some of the specifications laid out again.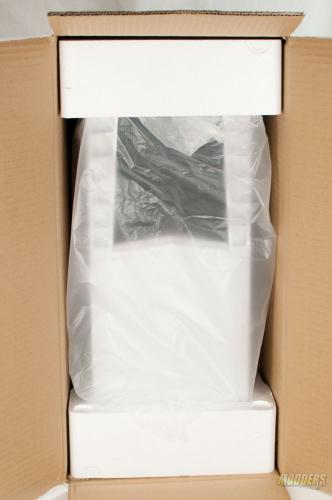 The Scorpio V comes packaged inside of it's box between two large stiff pieces of foam, wrapped in a milky see through plastic bag.
Specifications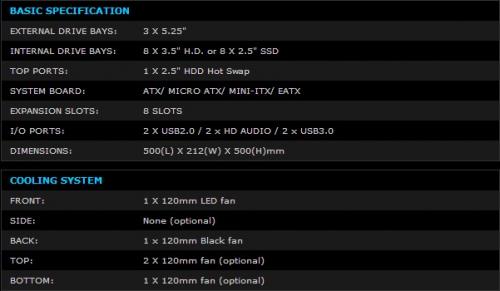 Article Index: >>
A closer look at the Scorpio V »