« Intro
|
Page 3 »
A Closer Look at the Raijintek Pallas Low-Profile CPU Cooler

The Raijintek Pallas low-profile CPU cooler heatsink by itself measures 153 x 150 x 55mm (W x D x H) and with the 130mm fan on top, total height adds up to 68mm. Despite the small size, the solder-free heatsink fin array is stylized a bit with some wavy formations similar to Raijintek's other heatsinks. The entire assembly is also nickel finished, adding up to a very clean look. There are six 6mm heatpipes in total and look at it from the top, you can see that the two outermost heatpipes have a gap in their fin arrays.  This was not done for style or for cooling purposes but for function so that mounting the Raijintek Pallas is a lot easier.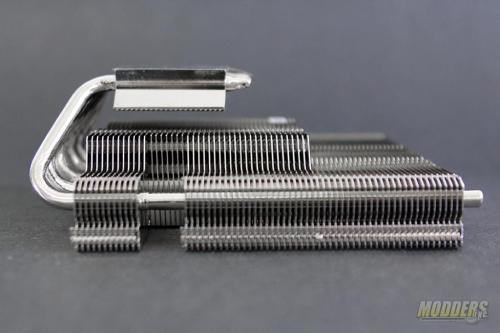 Looking at the Raijintek Pallas from the bottom, we can see that a good 2/3rd chunk of the fin array extends a bit below. Looking at the side where the heatpipes curves up, we can see that this bottom extension fin array area has small airflow holes in a row.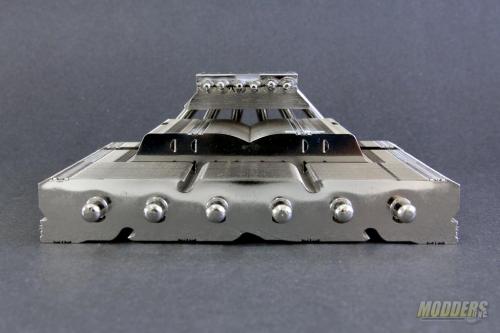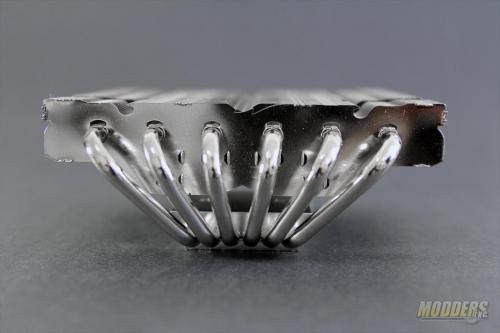 The contact surface measures 38mm by 42mm and has a highly reflective nickel finished surface that is slightly convex in the middle. The base assembly is made up of two pieces sandwiching the heatpipes with the top part opening up in width to the sides.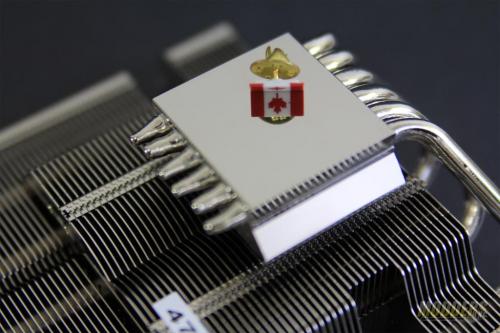 The low profile fan measures 140x150mm and is only 13mm tall. To compensate for the low angle of attack, there are 13 blades with a curvier leading edge than the trailing edge. It is a sleeve-bearing PWM fan with a 7V starting voltage and has braided cabling that measures 300mm long. This fan has an operating range of 650 to 1400 RPM, producing an air pressure of 1.24 mmH2O at full 12V operation.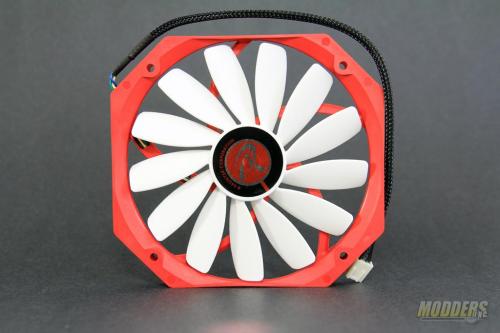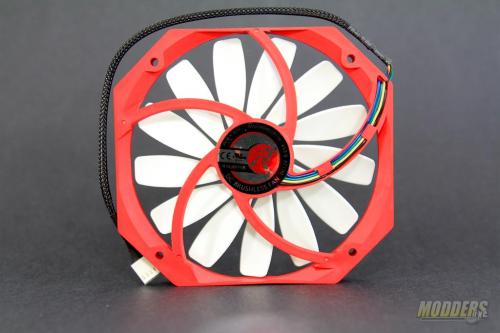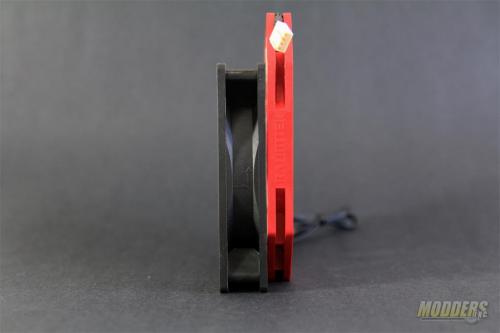 ASUS Fan Xpert 2 Results for the bundled 140mm fan verifying the controllable range: