« Page 4
Final Thoughts about the Raijintek Pallas

Raijintek is a new name in the North American market but if the performance displayed by the Pallas CPU cooler is a decent barometer of what else they have to offer then color me impressed. Before the review and before opening the box, I was half-expecting the Pallas to be a typical low-profile cooler but the benchmark results show otherwise.  The common expectation when it comes to low-profile coolers is that they must be silent as they will mostly find a home inside HTPC systems and therefore run hotter than typical tower coolers (albeit cooler than the Stock heatsink).  The Raijintek Pallas finds that balance and displays excellent thermal performance (even under OC load) while having a powerful-enough but silent fan.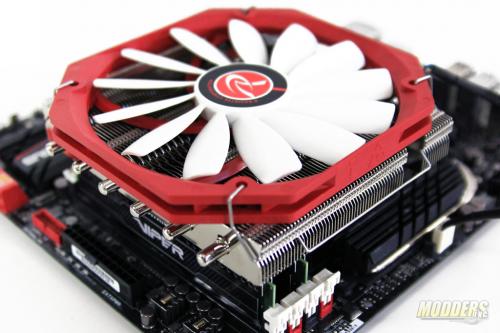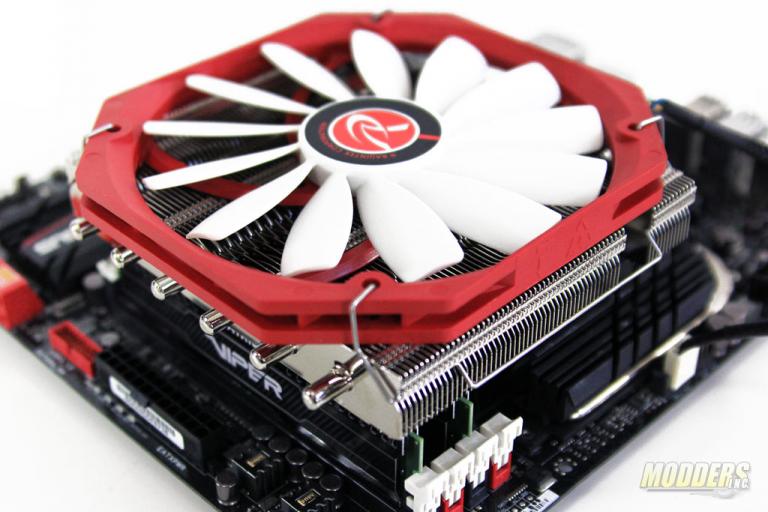 Raijintek offers this slim fan (dubbed Aeolus Alpha) separately in two other colors (all black and black frame/white blade version) although the retail version has the exact same specs as the one bundled with the Pallas. This is a good thing for those who purchase the Pallas as it means they are getting the actual retail version and not a compromised version of the Aeolus Alpha, although those looking to find a higher premium fluid-bearing  version would have to look for a solution elsewhere. Raijintek was smart to use a 140mm fan as they can generate more airflow at lower RPMs compared to 120mm fans.  It would have been preferable if a fluid bearings were used instead of sleeve bearing, although considering the performance relative to the price, it is not a bad trade off.
Speaking of price, another surprising factor out of the box was the Raijintek Pallas' build quality which is certainly shoulders above what you would normally expect from a $45 low-profile cooler.  The entire heatsink is nickel plated and the solder-less fin array is remarkably put together. Granted, the installation procedure could be preferably simpler with less components to deal with but it is nonetheless serviceable. Although scoring very high, the Raijintek Pallas does have a big weakness and that is component compatibility, especially with expansion slot devices and RAM modules. The wider surface area limits the kind of components you can install and the limitations on the graphics card installation with mini-ITX and micro-ATX boards is disappointing as the Pallas otherwise scores highly on everything else. Although coming very close to earning an Editor's Choice, the Pallas nonetheless earns a Modders-Inc Must Have award for its excellent thermal performance, value and build quality.
[sc:must_have_award ]