« Page 4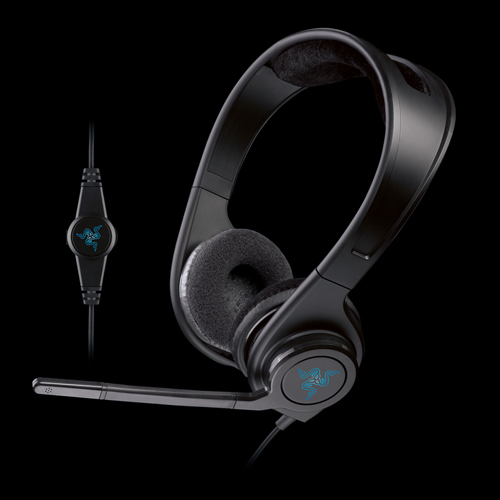 In conclusion the Razer Piranha is a great headset with a lot of great features.    It rest comfortably on your head and is well made.    The single threaded cable with in line volume and mic control.  Built on and adjustable mic and even glowing logo's tell you that this a very well made pair of headphones.    Having this pair of headphones for several weeks and having dropped them a few time I have to say they are very durable.   I had no problems at all with the build quality.
  
    The only drawback I can find is one of personal preference.   I personally prefer sealed over the ear style ear pieces.   I know some people who hate them.  It's all personal preference really.   The good news is that if you hate this type of ear pieces because they hurt your ears after prolonged use you will be happy to know that these are very comfortable even after many many hours of use.    The head piece is very light and sits on the head without grabbing or squeezing the ears.
    The price I feel is right in line with the quality of these headphones.  I don't think you can get a good pair for cheaper and have them sound as good and also have all of features that the Piranha has.   The Piranha is exceptionally made and I don't hesitate at all to recommend them to anyone out there looking for a new headset.
Pros

---

Cons

---

+Comfortable
+Threaded cable
+In line volume and Mic control attached    mic
+Cool LED's
-Ear Pieces that sit on ears
-Lets outside noise in