A Closer Look at the SteelSeries Siberia 200 Headset »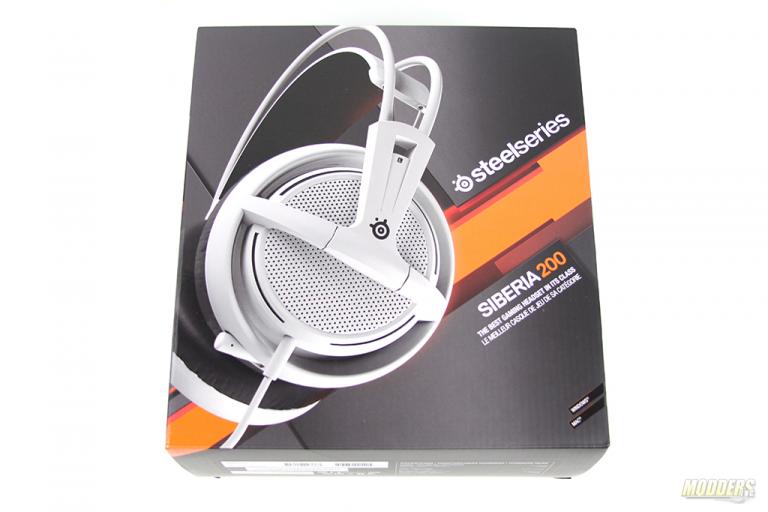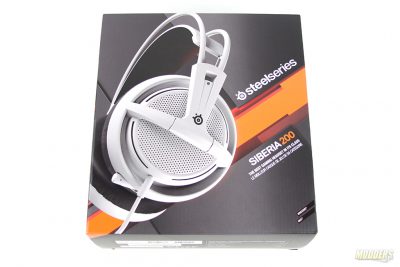 It has been a while since I was in the market for a new headset. Usually headsets do not break for no apparent reason. However if you have as much luck as I do, then you would be going through a few pairs a year. I always find a way to break my headsets either accidentally cutting a wire or simply dropping it on the floor. For this reason, I keep a few extra pairs around the house.
We all have different preferences when it comes to the headphones. Some of us might like certain colors and other concentrate more on performance and longevity of the device. For me, I look for a light-weight design and sound reproduction in my headsets. I used to think that every headset is the same. While it may be true that most of the headsets you will find on the market are similar in design and could be a copy of some other manufacturer's, regardless the fact, what we all want is the "Bang for the Buck".
A truly unique quality headset could set you back three or even four hundred bucks and if you are not prepared to spend your savings on a pair of stylish headsets you end up looking somewhere else. Can you find equally good headsets for cheaper prices? Absolutely. But before jumping in to finding a right solution, you should ask yourself what you are really looking for.
SteelSeries has plenty of headsets in their line up, the latest of which is the Siberia 200. The Siberia 200 is a gaming headset that comes in different colors and offers a light-weight design for those long fragging sessions. I am wondering if this headset fits the "bang-for-buck" criteria considering the price is set at an affordable $69.99.
The packaging of Siberia 200 is very much standard to every other headset on the market. What I like about the packaging here is that everything is as clean as possible with maximum information about the headset inside. In this review we have the white version of the  Siberia 200. However, SteelSeries offers six additional colors that you can pick from.
There is not much of technical information available to the potential customers just by looking at the box. To find more detailed information I turned to the SteelSeries website.
Removing the headset from the box wasn't hard and it is worth mentioning that the whole headset was securely tied down to keep it in place while shipping. As far as accessories go, I found a single 3.5mm 4-pole connector in case you would want to use this headset with a phone or in a special environment where a mic and output connector are both in one jack. SteelSeries also included couple of stickers with the Siberia 200 headset.
In my opinion based on the images above, Siberia 200 is a very stylish and light weight headset. There is not much to the frame here as the light weight frame helps to keep weight of Siberia 200 to bare minimum.
Technical Specifications
Driver Diameter
50mm Neodymium Drivers
Impedance
2200 Ω
Frequency Response
Headphone:10Hz-28KHz
Microphone:50Hz-16KHz
Sensitivity
Headphone:112
Microphone:-38
Cable Length
1.8m / 5ft
Connector
Dual 3.5mm, 3-pole plugs
Adapter
Single 3.5mm, 4-pole plug
Directivity
Unidirectional
Weight
255g