CPU Cooler
Reeven Brontes CPU Cooler Review: Reaching New Heights in Low-Profile Design
« Test System and Benchmarks
Final Thoughts about the Reeven Brontes CPU Cooler

It is not often that you see something that performs as competent as it looks but the Reeven Brontes CPU cooler is a refreshing surprise. Low-profile CPU coolers do not have to look good but the Brontes is, which shows that as saturated as the CPU market may be, there is always somebody willing to take that extra step to stand out from the rabble. It also shows that they are proud of their offering that even the smallest heatsink was built with equal care as their flagship.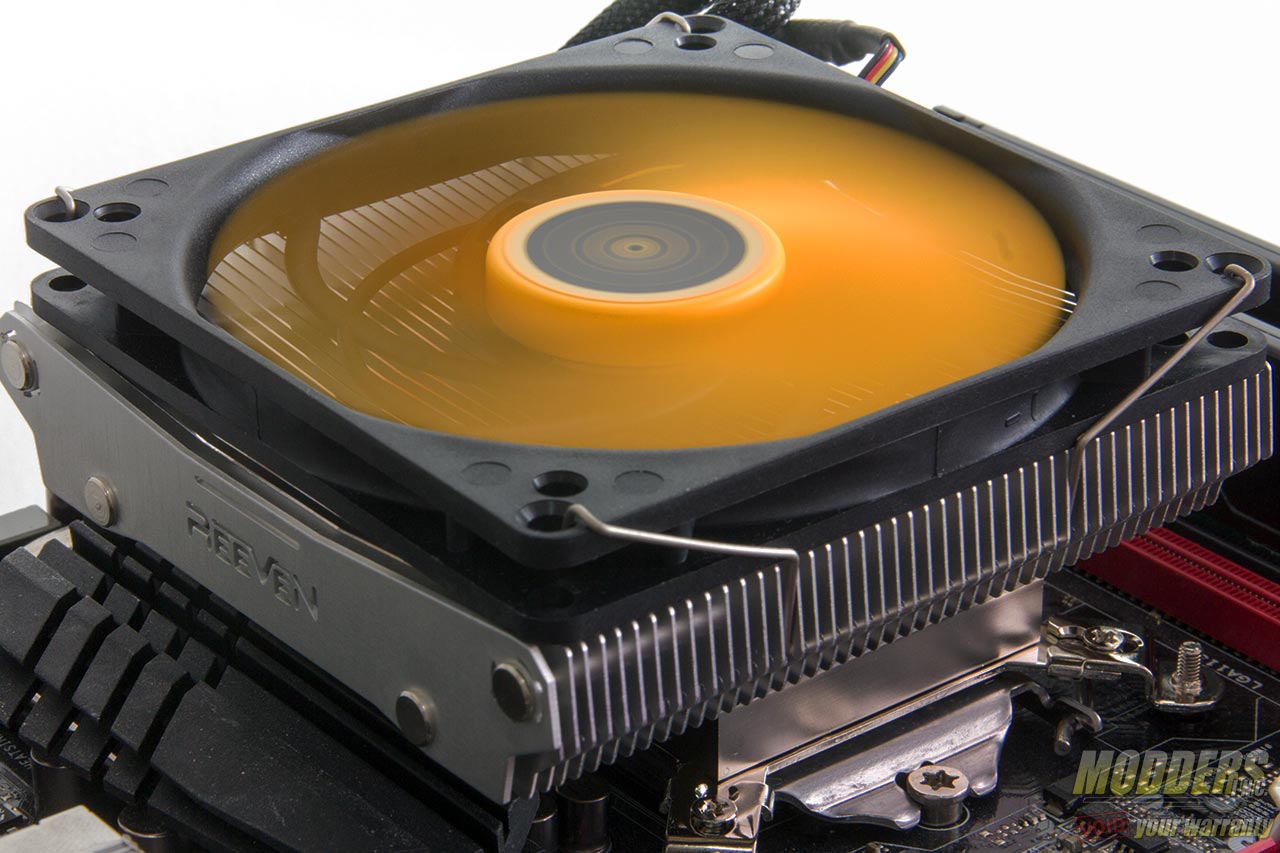 The bundled fan is capable of great silence as well, a must for HTPC use. The lack of backplate also means that mini-ITX compatibility is much better compared to CPU coolers that use one. It is really not needed especially on smaller, lighter CPU coolers but many manufacturers often use a single universal design from the top-down for easier tooling and cost-savings. Motherboards with surface mounted capacitors close to the CPU at the back make it impossible to install a CPU cooler backplate but the use of screws on the Brontes will not have such a problem.
There is something notably missing in the Brontes and that is the lack of LGA2011 support out of the box. As these are high-end desktop parts anyway, it does not make sense to provide support on the Brontes because the CPU's 140W TDP is simply too much for such a small CPU cooler to handle properly. Reeven more than makes up for it by providing support for older LGA775 mainboards and also includes AMD AM1 support, providing a much better alternative than the boring and ugly stock CPU cooler provided by AMD. My only true concern is the difficulty of replacing that 100mm fan should it go (it is Sleeve bearing after all) as that is not a common form factor, compounded by the fact that the mounting clips only support slim 100mm fan mounting. However, considering how well the Reeven does everything else in the Brontes, it is easy to overlook. For its quality, silence, low-price and all-round excellent performance, the Reeven Brontes earns the Modders-Inc Editor's Choice award.
[sc:editors_choice_award ]