CPU Cooler
Reeven Brontes CPU Cooler Review: Reaching New Heights in Low-Profile Design
« Introduction and Specifications
|
Installation Procedure and Clearance Issues »
A Closer Look at the Reeven Brontes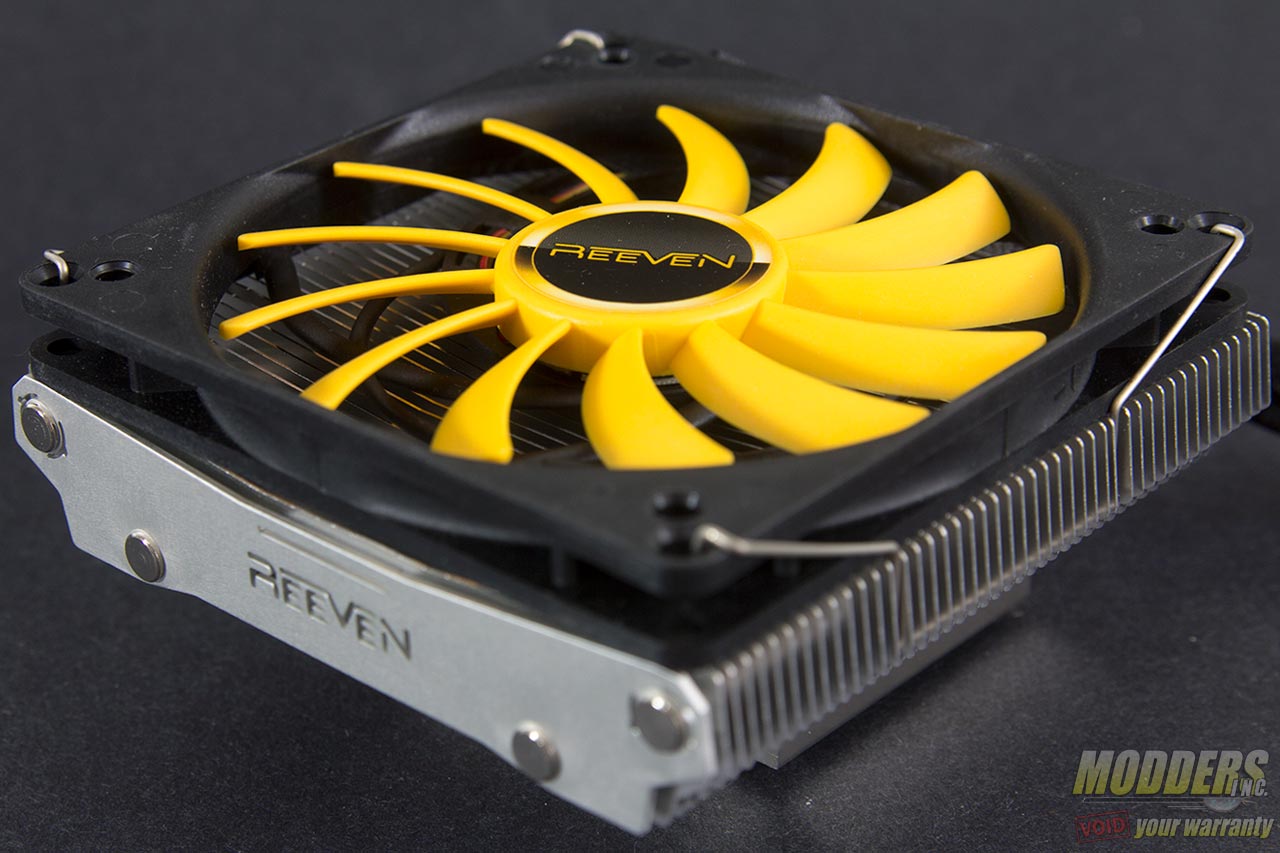 With the height of only 59mm (with fan), the Reeven Brontes is one of the shortest C-type coolers in the market. Width and length measures in at 105mm x 114mm for mini-ITX compatibility as well.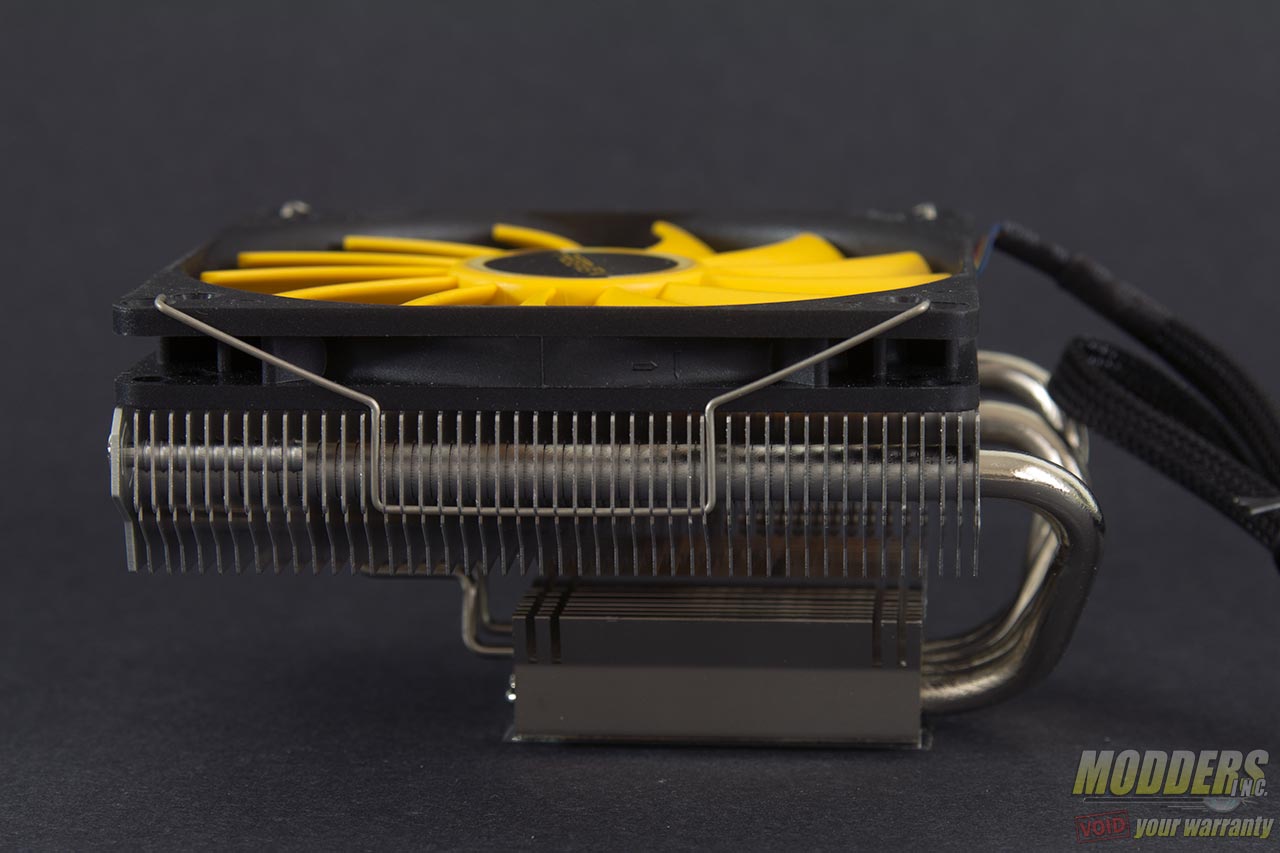 There are 45 aluminum fins in total with four 6mm thick heatpipes distributing heat from the CPU contact surface to the aluminum fins to be cooled by the bundled 100mm fan. The base has a primary stage heatsink with a pair of counter airflow pattern on the front and back. The bundled fan is only 12mm thick and considering it measures 100mm square, it is not a common fan that can be replaced easily.
There are no through-holes on the fin array like there are in some low-profile coolers for installation. Since the Brontes is light enough, Reeven's mounting system requires the users to install at the back without the aid of a backplate.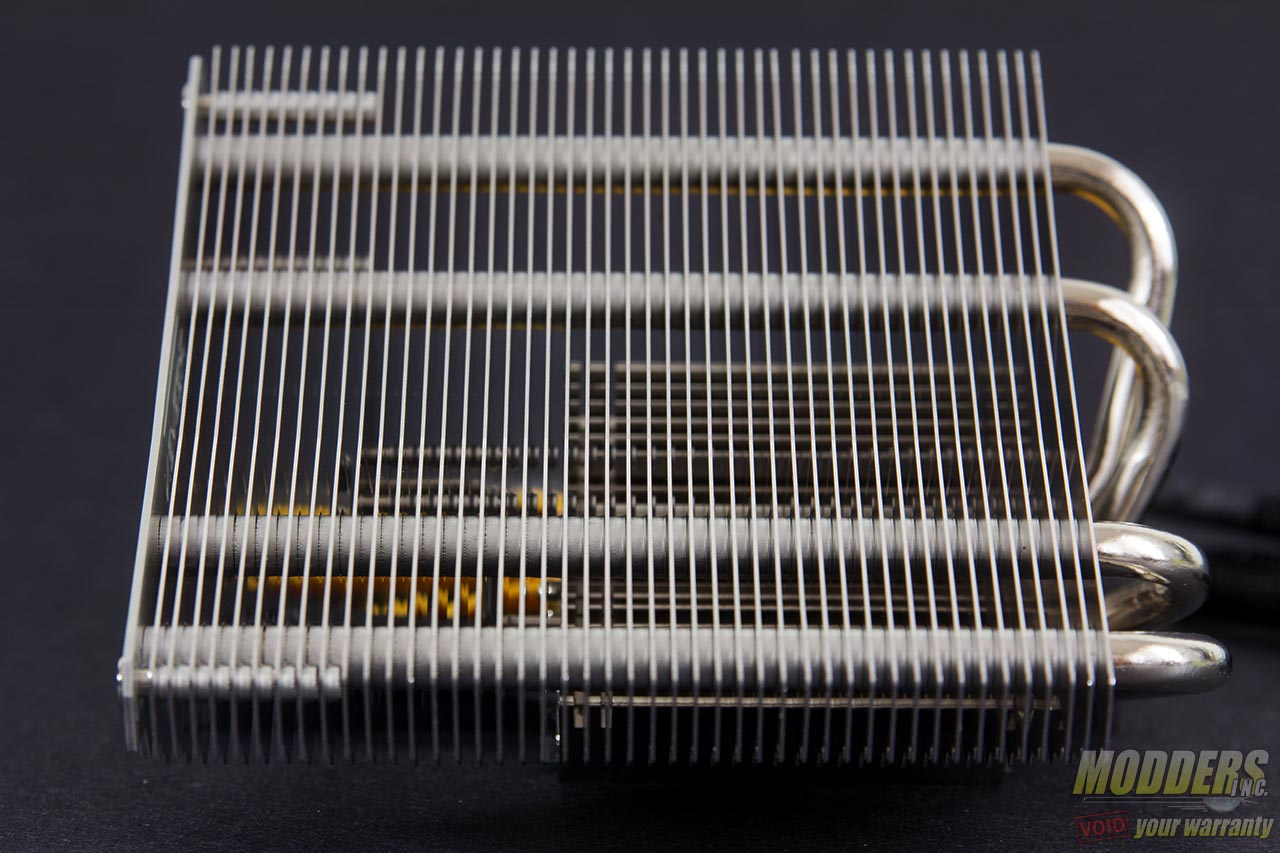 The bottom surface is highly polished and semi-reflective with a minutely convex center point. As with the heatpipes, this contact surface is nickel plated.
The bundled 100mm fan has two mounting holes for 100mm and 92mm installation. This a sleeve bearing PWM fan that is only 12mm thick so it uses a high blade count to produce airflow without too much noise. There are 13 slim blades that do not overlap and only slightly curve on both leading and trailing edge. The struts on the other side run counter swirl and are rounded, most likely for improved durability on such a thin fan since straight struts can be more likely to snap if they are thin.
The fan cable is nicely sleeved and has a black 4-pin connector, Readings from ASUS Fan Xpert II reveal the real-world controllable PWM range: