CPU Cooler
Reeven Hans CPU Cooler Review: High-End Quality, Mainstream Price
Closer Look at the Reeven Hans »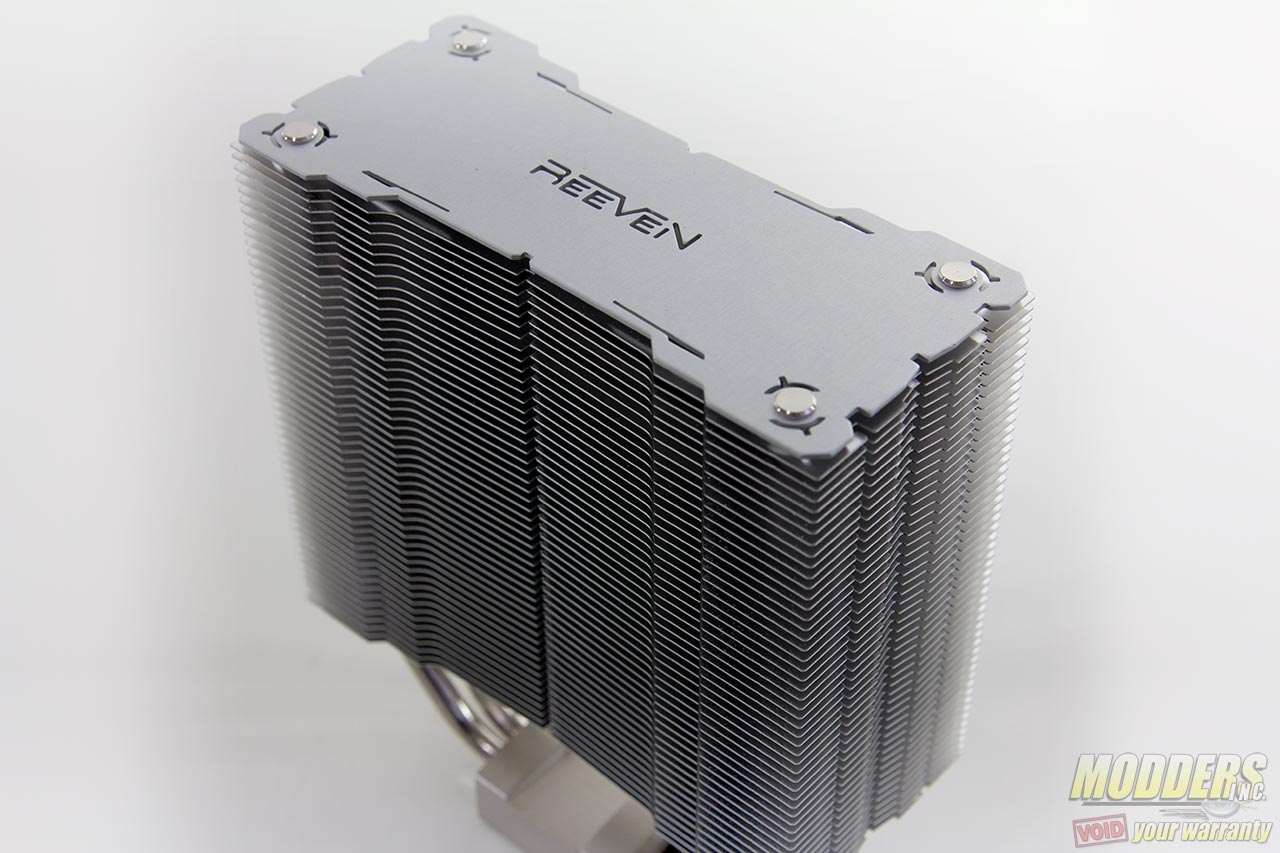 I am not really a firm believer of the old adage 'you get what you pay for'. Sometimes buying an expensive thing just has an effective placebo effect and sometimes, you can really get a good deal if you look hard enough. In my keyboard collection for instance, all my treasured IBM Model M's were bought for less than $30 in Craigslist and in remarkably perfect, urine-free condition unlike the ones you can pick up at Goodwill or other thrift stores.
When it comes to cooling, sometimes the best deals are from new manufacturers hungry to make their mark on a crowded scene. While many of the established brands have become complacent with their approach, new companies like Reeven are bringing new energy, refreshing designs and even better value to the market. Reeven's Hans CPU cooler for instance is a 120mm heatsink solution priced at only 36 USD but it shames many of its competitors in what it has to offer.
[sc:sponsor sponsor="Reeven" product_link="http://www.reeven.com/brontes-rc-1001-2/" product_name="Reeven Hans CPU Cooler" product_price_link="http://amzn.to/1zRIdcq" product_price="$36″ ]
The packaging is fairly compact with a glossy full-color cover. There are not much in the way of padding inside with the heatsink and fan directly up against the side walls except on one side where the accessory box is. Dimensions and measurements are given on the box as well so potential buyers get an estimate of compatibility.
Inside, the mounting accessories are housed in a smaller box while the main compartment houses the Reeven Hans heatsink itself with the 120mm fan to the side. Accessories include a fold out documentation for installation, thermal compound in a packet, hex locking tool, 4x bracket nuts, 4x mounting post screws, 4x silicon washers, 1 x LGA775 backplate pad, 2x fan mounting clips, 4x plastic spacers, 1x universal backplate, a mounting bar and one universal bracket.
Specifications:
Model Number
RC-1205 / RC-1205n (NON NICKEL PLATED)
Socket
INTEL: LGA 1150 / 1151 / 1155 / 1156 / 1366 / 2011
AMD: AM2 / AM2+ / AM3 / AM3+ / FM1 / FM2 / FM2+
Overall Dimension
(W)133 x (H)155 x (D)81.5mm
Fan Dimension
120 x 120 x 25mm
Heatpipe
Ø6mm x 4
Fan Speed
300 ~ 1500RPM
Air Flow
16.6 ~ 82.1CFM
Static Pressure
0.003 ~ 0.067inchH2O
Noise Level
4.0 ~ 29.8dBA
Weight(with Fan)
710g