CPU Cooler
Reeven Hans CPU Cooler Review: High-End Quality, Mainstream Price
« Test System and Benchmarks
Final Thoughts about the Reeven Hans CPU Cooler

The Reeven Hans' performance was decent and although it did not beat the all-time 120mm value champion CM Hyper 212+, it ran much quieter and is a lot better looking. While it is not the most silent at full blast, it is very good in PWM mode. The laser cut metal caps and nickel finish also make the Hans look pricier than it really is with a build quality that is tangible. The cost cutting part was in the minimal padding in the packaging and in the use of sleeve bearing fans. Not a bad compromise considering the sturdy build is not fragile and that the fan is always replaceable with a standard 120mm fan.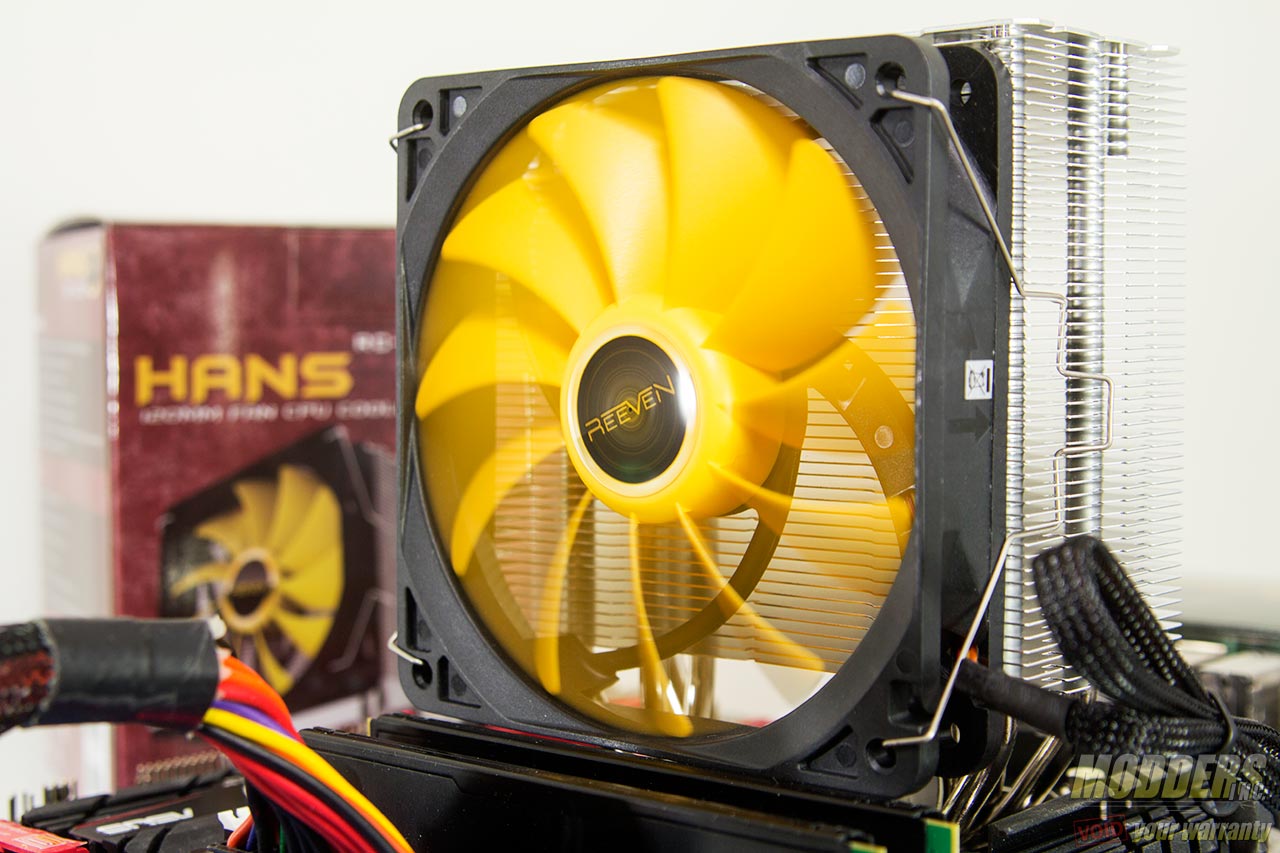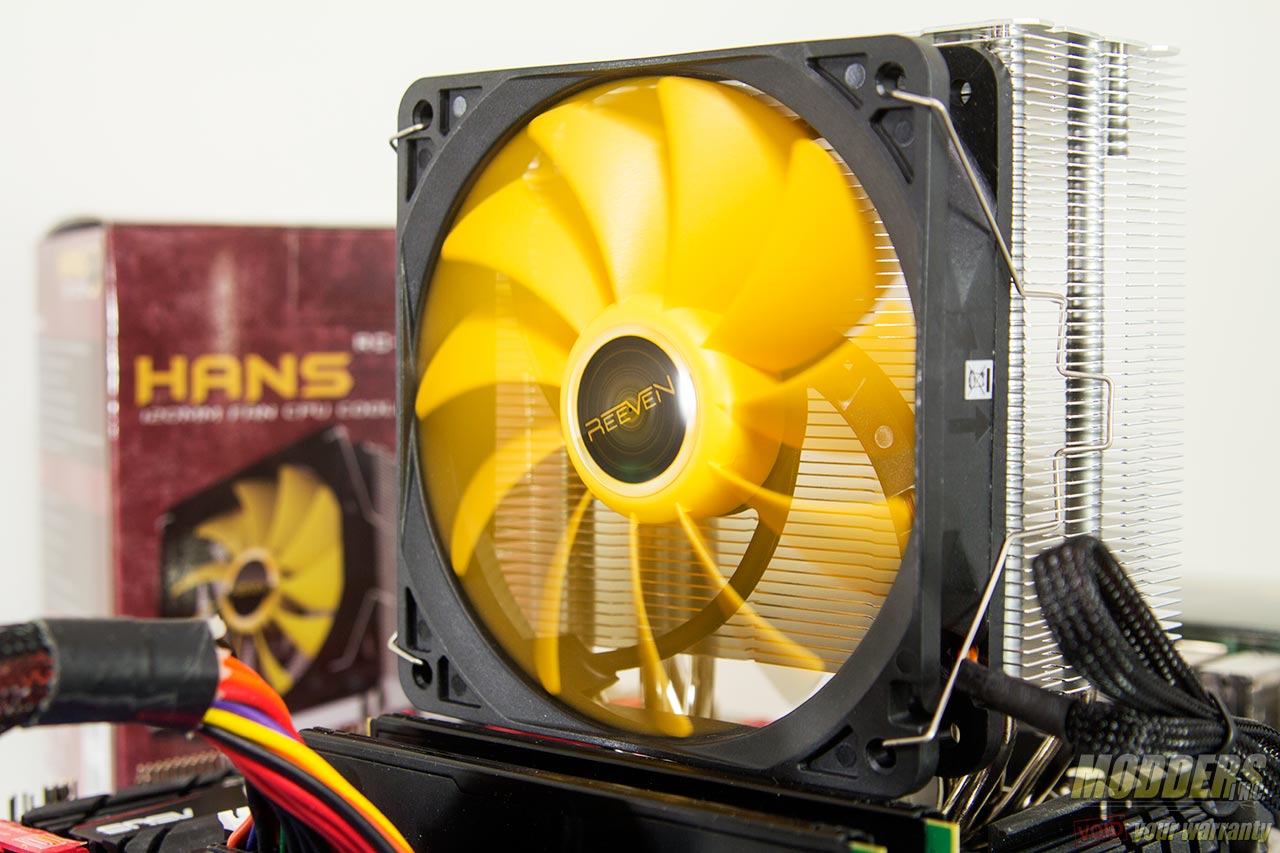 Extra fan clips for a rear fan would have been a nice addition and I would take that any day over the hex spanner tool. The mounting screws can be screwed in place anyway so that extra was not necessary. In terms of installation, the amount of components required might seem daunting but it is actually fairly straightforward and extremely sturdy. That kind of mounting assembly is usually reserved for heavier coolers and once you have screwed everything in place, you can be sure the heatsink is making proper contact with the CPU.
The Reeven Hans easily earns a recommendation for the affordable price and non-compromised quality and looks, but this segment of the cooler market is stacked with competition and would have to beat the CM Hyper 212+ to earn higher marks and the respect of everyone.
[sc:must_have_award ]