CPU Cooler
Reeven Ouranos CPU Cooler Review: Size + Smarts
« Test System and Benchmarks
Final Thoughts about the Reeven Ouranos CPU Cooler

Reeven has another impressive CPU cooler on their hands in the form of the Ouranos. From the mounting system which is fairly robust and relatively easy to install (using plenty of metal components where it matters), to the smartly designed heatsink body, the Ouranos gets many things right. The set of 55 aluminum fins are thicker and more resistant to bent edges compared to many heatsinks within its price range. The custom top plate also results in a very attractive looking heatsink when installed, rather than simply having exposed copper heatpipe ends.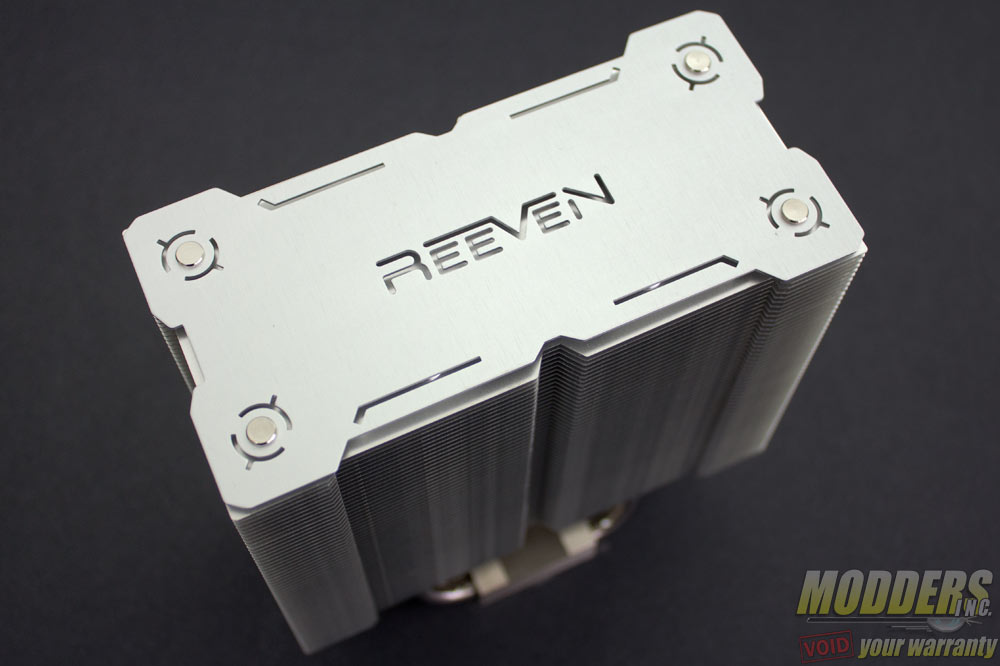 The $48 USD price tag is also one of the Ouranos' most enticing feature, the concessions of which were taken from the lack of padding in the packaging and the use of sleeve-bearing fan vs ball-bearing or fluid-bearing. These are hardly deal-breaking compromise considering the value offered but still worth noting so that potential buyers are aware. Sleeve-bearing fans may not have as long an operating life compared to fluid-bearing fans offered by more expensive CPU coolers but the standard 120mm mounting on the Ouranos makes swapping and upgrading fans easy and convenient which helps to nullify this short-coming.
As for noise level, the Ouranos is not the quietest at full-speed reaching 42.8dBA but with the speed switch adapter outfitted, the lower 1200 RPM results in a more manageable 37.7dBA. The Ouranos also operates reasonably silent in PWM mode with a very wide range of 300RPM to 1600RPM, so it remains relatively noise-free for most of its operation. For great value, looks and decent performance, the Reeven Ouranos earns the Modders-Inc Must Have award.
[sc:must_have_award ]