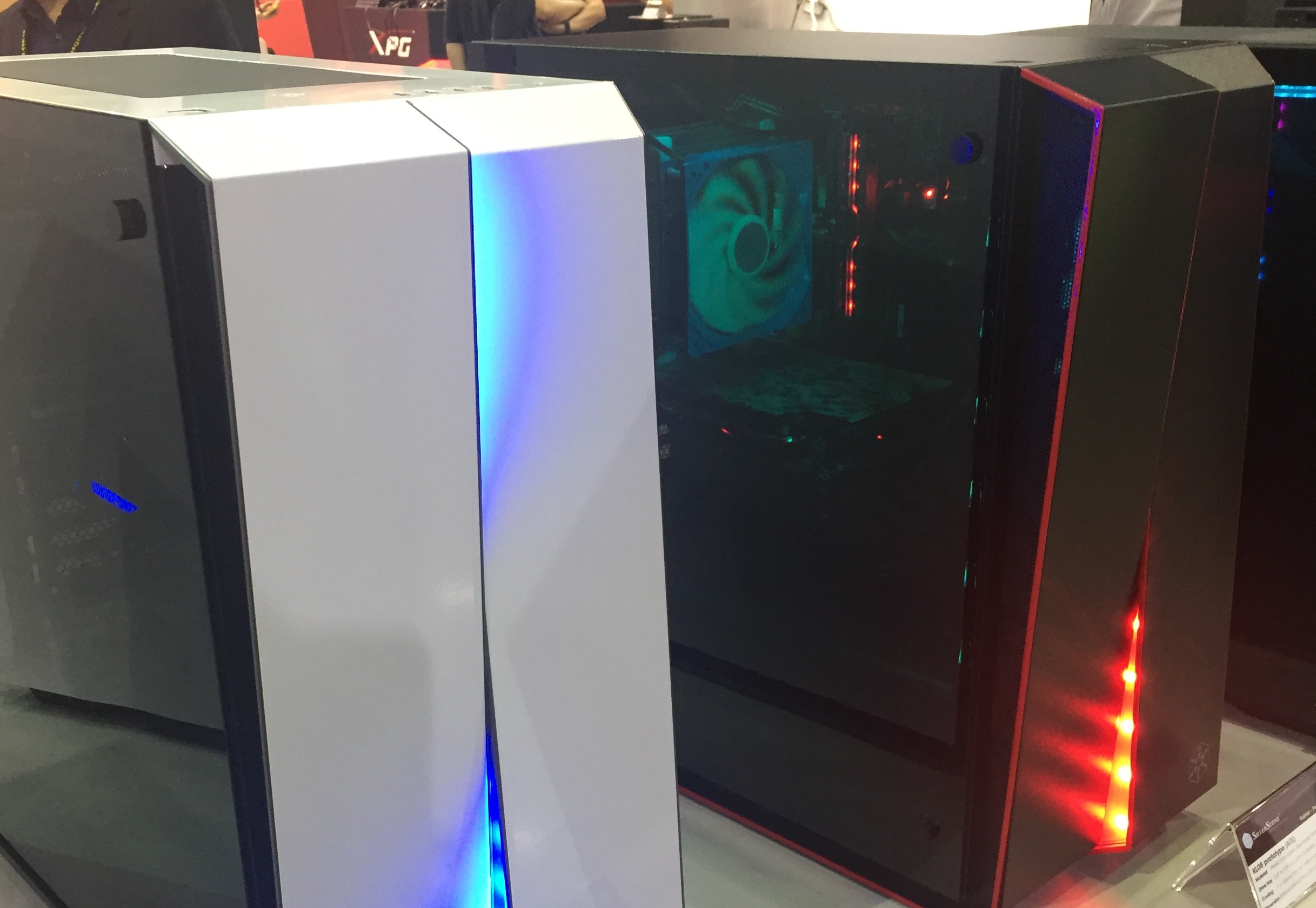 Silverstone has several prototype cases on display at Computex 2017. Some of which are actually released during the event such as the Lucid series LD01 and LD02. While most of it are mid-tower cases for their Kublai, Primera and Redline series, Silverstone also debuted the latest compact addition to their Raven series. This case is the first of its kind to support micro-STX and is the only case on display at the event showing the new form factor.
Raven Z Series RVZ04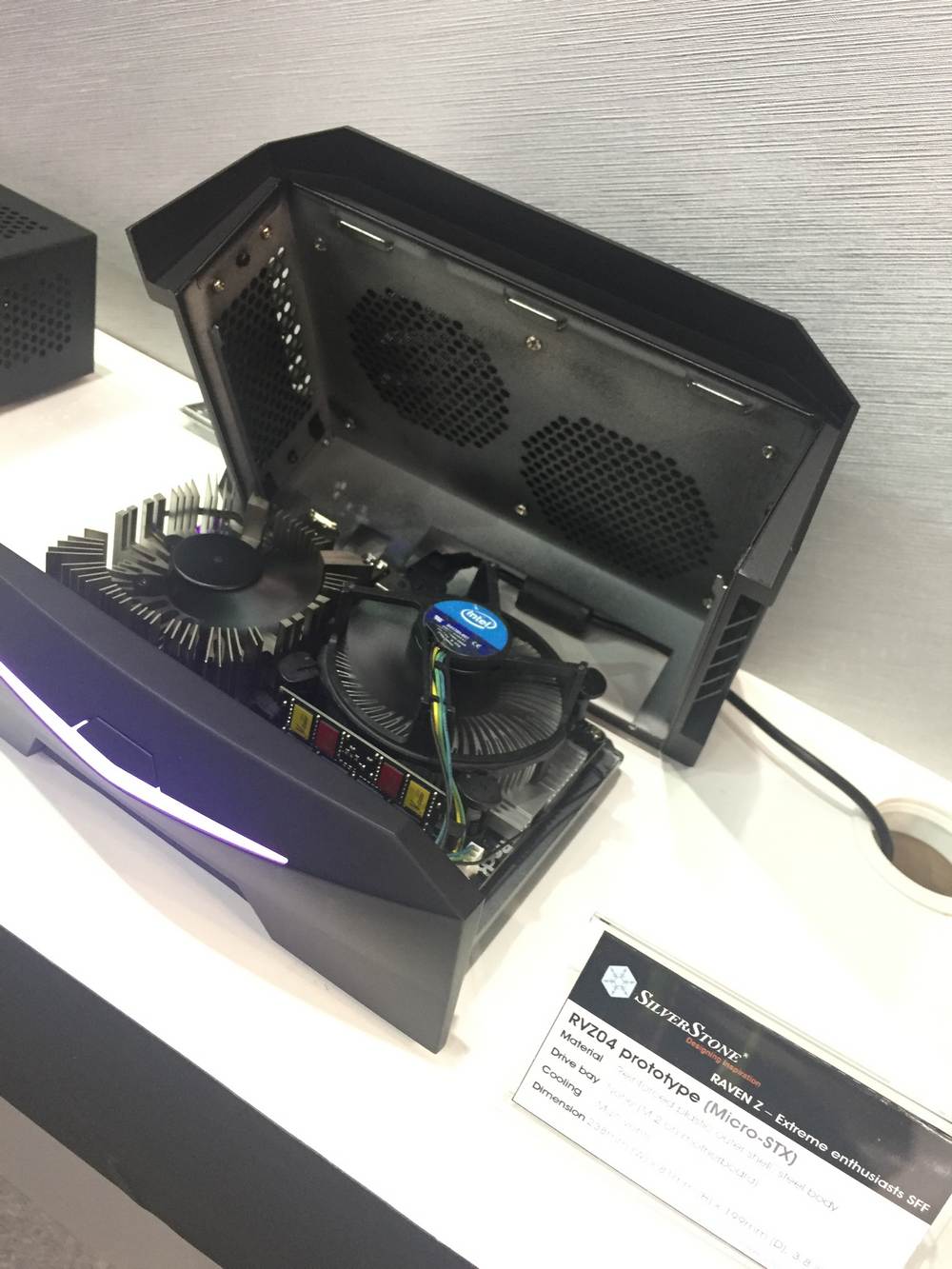 So far, only ASRock offers the micro-STX solution, which measures 5″ x 7″. This is larger than the mini-STX form factor due in part to the MXM connector availability for GPU expansion. This RVZ04 prototype for example houses a GTX 1070 graphics card and has SO-DIMM DDR4 modules and a Kaby Lake CPU.
The case itself features the usual Raven styling despite the compact size. It is just under 4-liters in volume, measuring 80.5 x 199mm. The body inside is steel while the outer-shell enclosure is plastic. It also has an RGB LED front with a USB Type-C+Type-A front IO.
Kublai Series KL08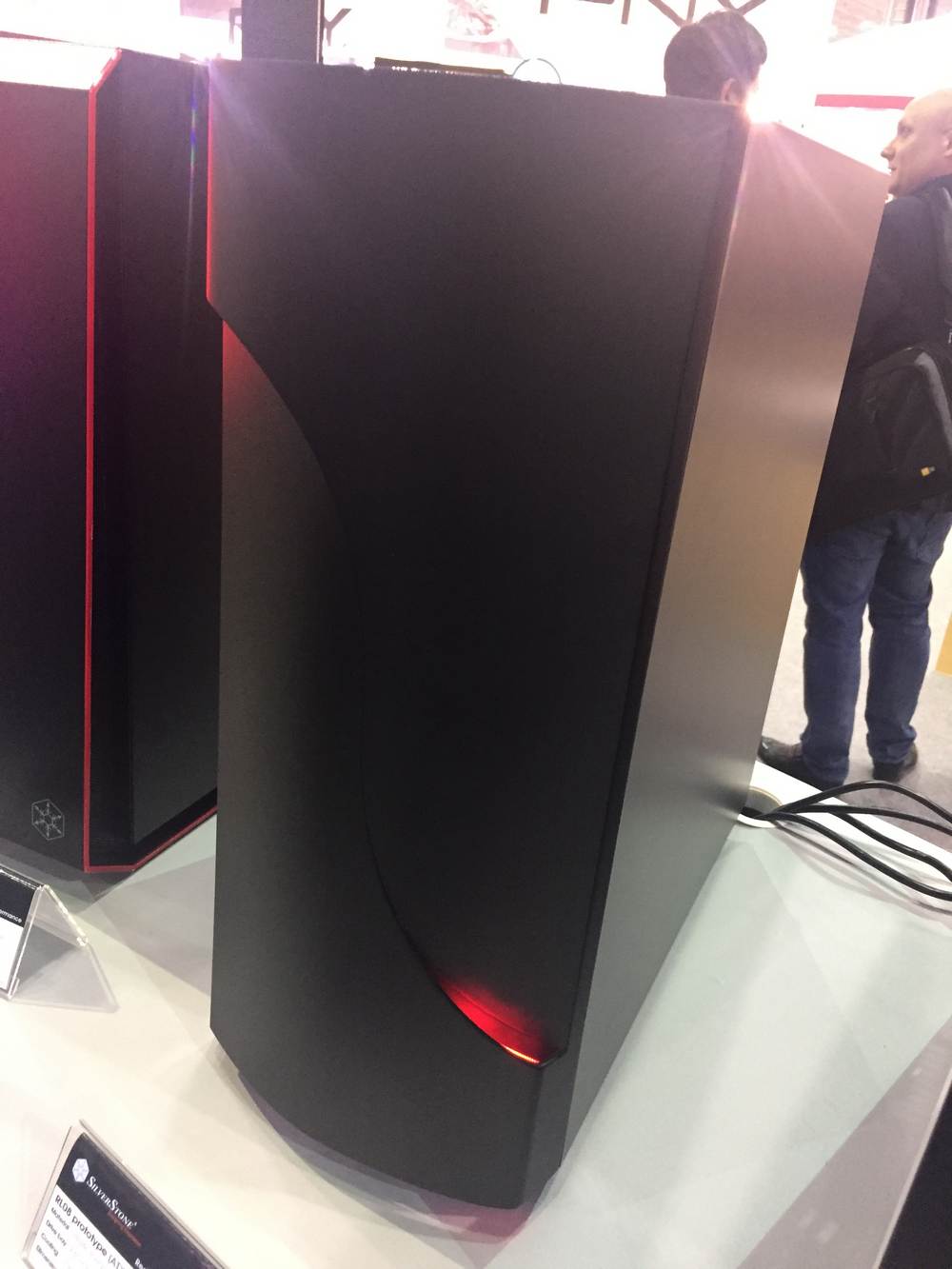 The Kublai KL08 prototype is available in either black or white. The black version has red LED accents, while the white version has blue LED accents. Both have similar features having a distinct plastic front panel with a wavy design. It has a notable lack of external drive bays at the front. The Kublai KL08 measures 200 x 477 x 445mm and supports CPU coolers up to 158mm tall. It also supports power supplies up to 200mm long and video cards up to 348mm long.
For storage, it supports 3x 3.5″ (which are also compatible with 2.5″ drives) while having two dedicated 2.5″ drive slots. With the lack of 5.25″ drives, it supports up to 3x 120mm fans at the front or 2x 140mm fans. It also supports a pair of either 120mm or 140mm fans at the top, and a single 120mm fan at the rear. The power supply area has a shroud, isolating the motherboard chamber from the power supply/storage chamber below. It also has a large viewing window that is made of tempered glass.
Primera Series PM02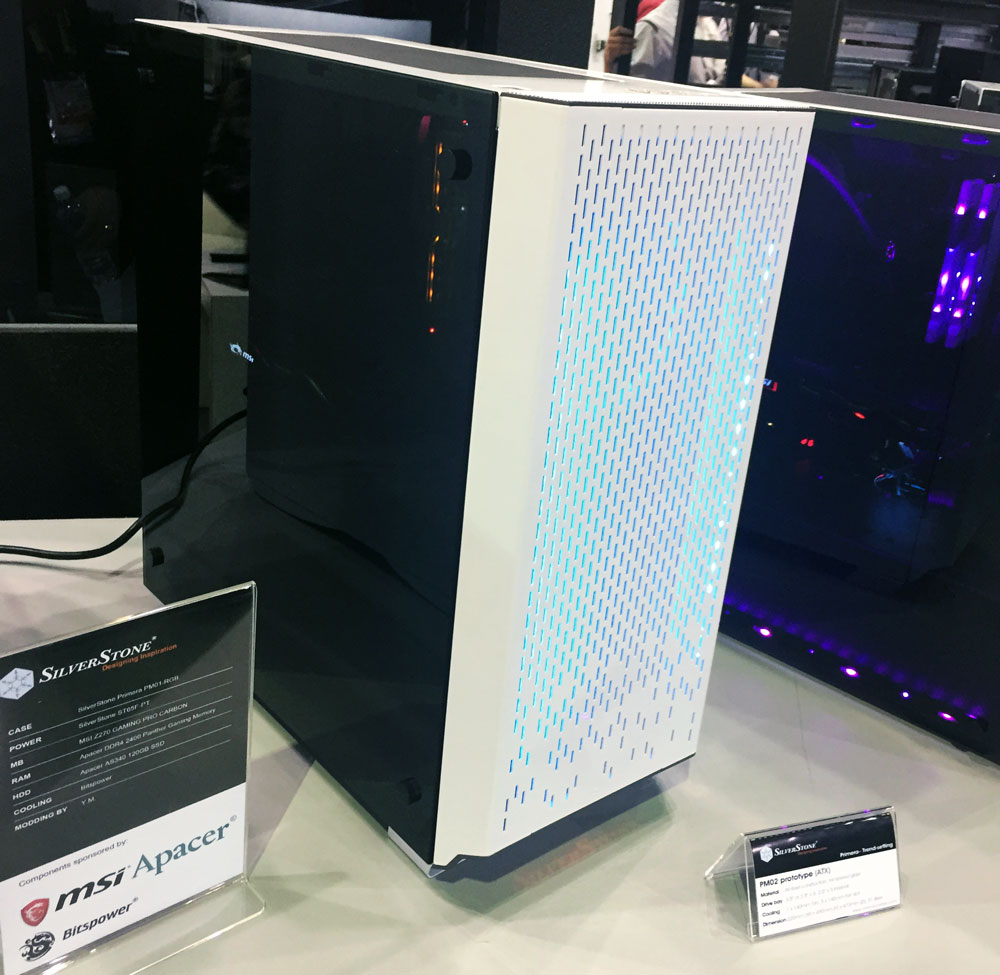 The PM02 is the latest addition to the Primera Series. It also features a tempered glass side panel with a large viewing window. The body is made of steel and the front panel uses a mix of steel and acrylic. It also abandons the external 5.25″ bay for a high-airflow design. Up to three 120 or 140mm fans can be installed at the front and ip to two 120 or 140mm can be installed at the top. The rear exhaust fan area supports either 120 or 140mm fans as well.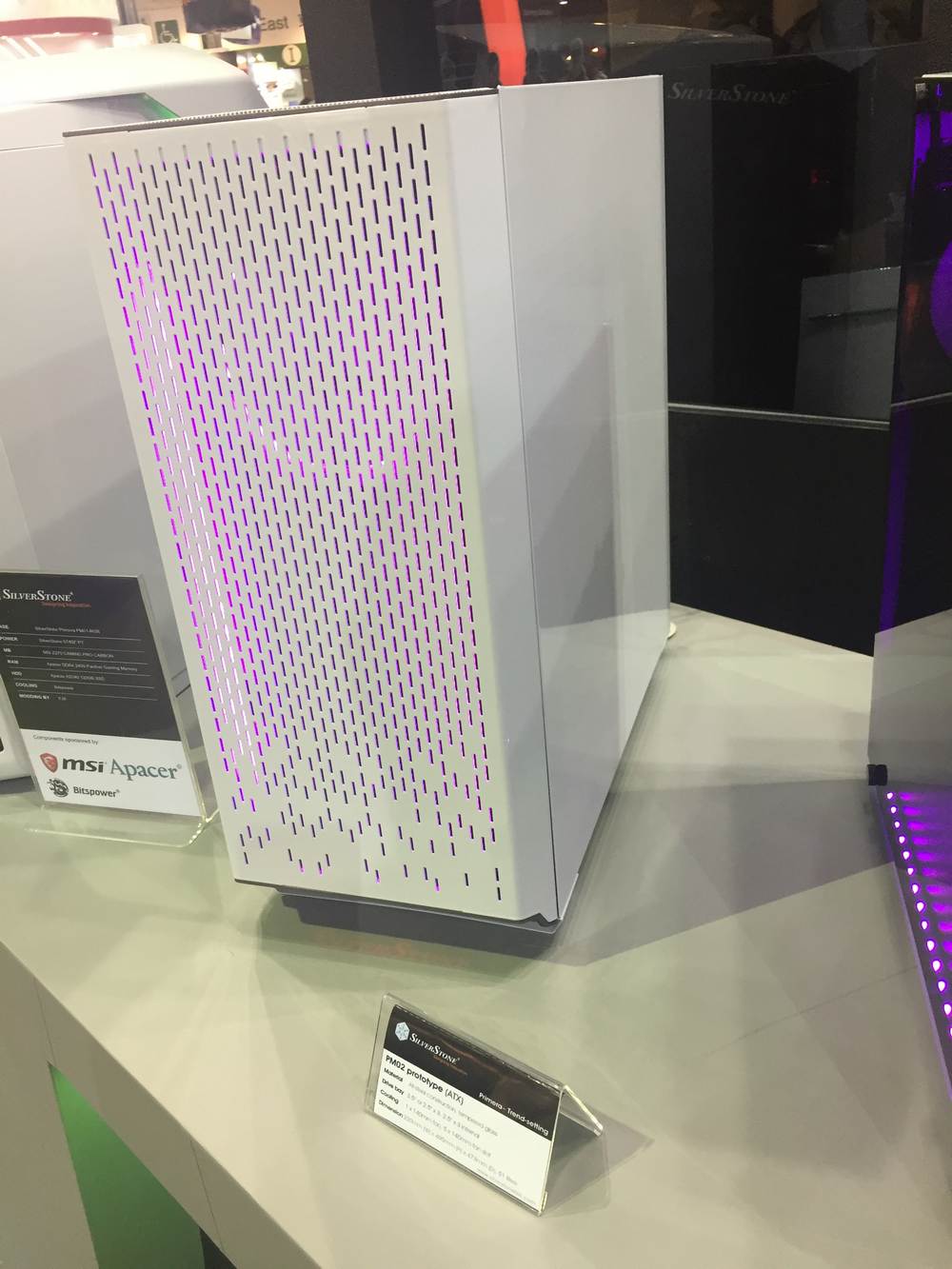 It provides a greater CPU height clearance than the Kublai Series KL08 at 172mm and supports graphics cards up to 388mm long. The Kublai KL08 also supports power supplies up to 200mm in length, and provides room for up to three 3.5″ drives and three 2.5″ drives. The case measures 220 x 490 x 472.6mm.
Lucid Seires LD01 and LD02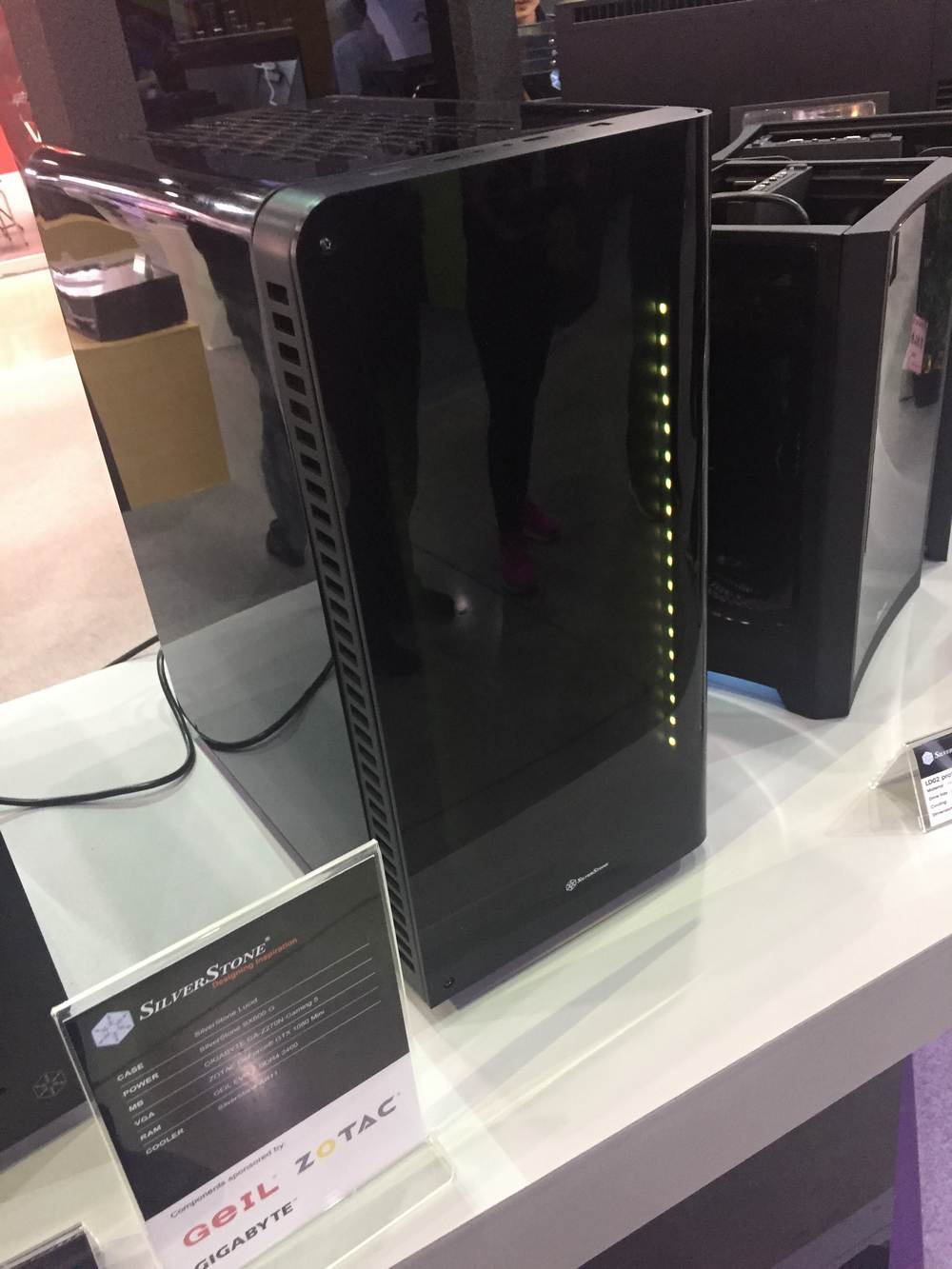 There are two additions to the Lucid series, the LD01 and LD02. These are not your typical tower cases, resembling more of a cubical tower case. These are meant to be affordable so instead of tempered glass, they use acrylic all over. The smaller LD01 costs $99 and measures 259.7 x 387.4 x 200.5mm. It supports CPU coolers up to 61mm tall and graphics cards up to 266.7mm long. Due to the compact size, it only supports mini-ITX motherboards. It supports a single 3.5″ drive and a single 2.5″ drive inside. For the price, it comes bundled with a single Silverstone Air Penetrator AP141 fan.
The LD02 on the other hand looks more like a regular tower case although still equally compact. It measures 210 x 460 x 410mm and supports CPU coolers upt o 165mm tall. A full-size ATX motherboard is supported and it also has room for video cards that are 330mm long. The LD02 has room for a pair of 140mm fans at the top or at the front. Up to two 3.5″ drives and two 2.5″ drives are also supported internally for storage. There is no pricing information yet for this model.