PC Water Cooling
Silverstone TD03-SLIM CPU Cooler Review: The Fit (Almost) Anywhere AIO
Closer Look at the Silverstone Tundra TD03-Slim »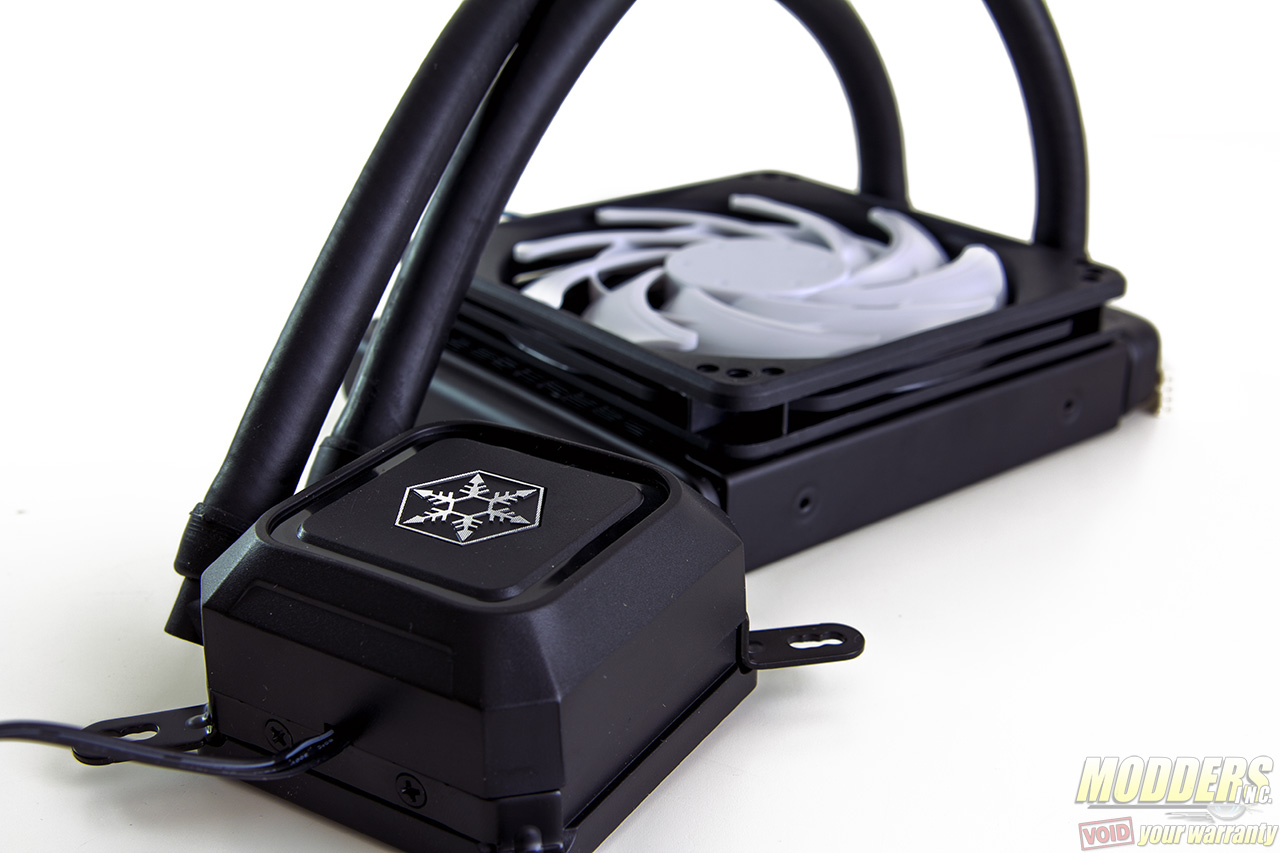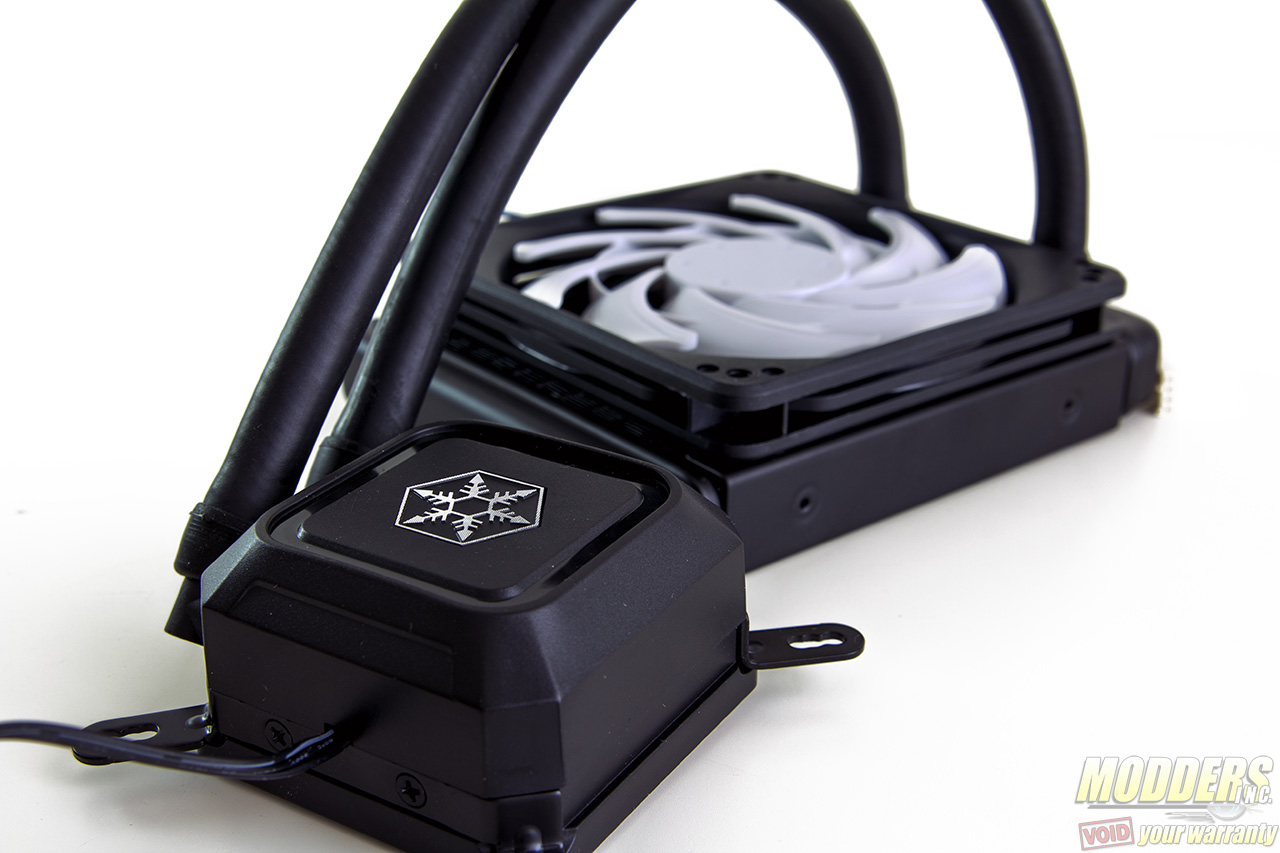 One of the good things about AIO CPU coolers is that you do not have to worry about component clearance for the most part on your motherboard. Since memory manufacturers have all but given up making sensibly sized RAM heatspreaders the standard,  AIO's have become the cooler of choice for many. While it provides plenty of clearance around the pump/block unit however, not all cases readily accept radiators. For small form-factor and slimline cases, it is even more difficult because they are not often designed with AIO's in mind. Silverstone however, has an AIO solution that fits their own line of low-profile SFF cases as well as those cases with only a single 120mm fan mount available.
[sc:sponsor sponsor="SILVERSTONE" product_link="http://silverstonetek.com/product.php?pid=598&area=en" product_name="Tundra TD03-SLIM" product_price_link="http://amzn.to/29T7wra" product_price="$64.99″ ]
The Tundra TD03-SLIM is a 120mm AIO solution from Silverstone made for use in compact cases where radiator space is very limited. The Tundra TD03-SLIM uses a 22mm thick radiator with an equally thin 15mm fan, totaling a mere 37mm height. Like with all of Silverstone's Tundra coolers, the TD03-SLIM is a self-contained unit that requires zero maintenance and minimal installation requirements. It is compatible with all current AMD sockets (with the exception of AM1 and Opteron) as well as Intel Intel Socket LGA775, 115X, 1366 and 2011.
Its packaging is fairly standard for a liquid-AiO, sporting blue accents on a black box. Photos of the TD03-Slim are all over with measurements printed on the side so there is no mistaking what kind of radiator the buyer is getting from the store. The Silverstone Tundra TD03-Slim and its accessories are packed in a box within a compartmentalized recycled cardboard holder.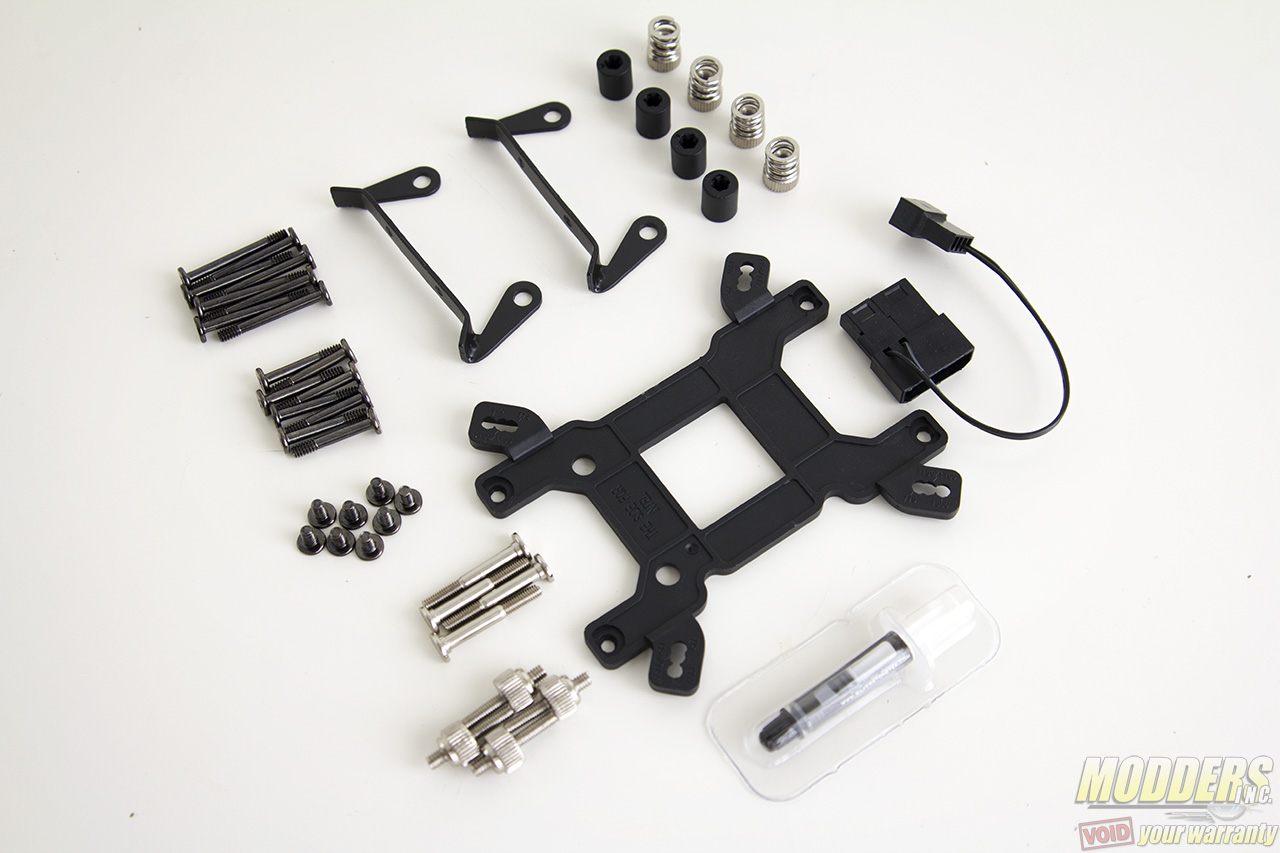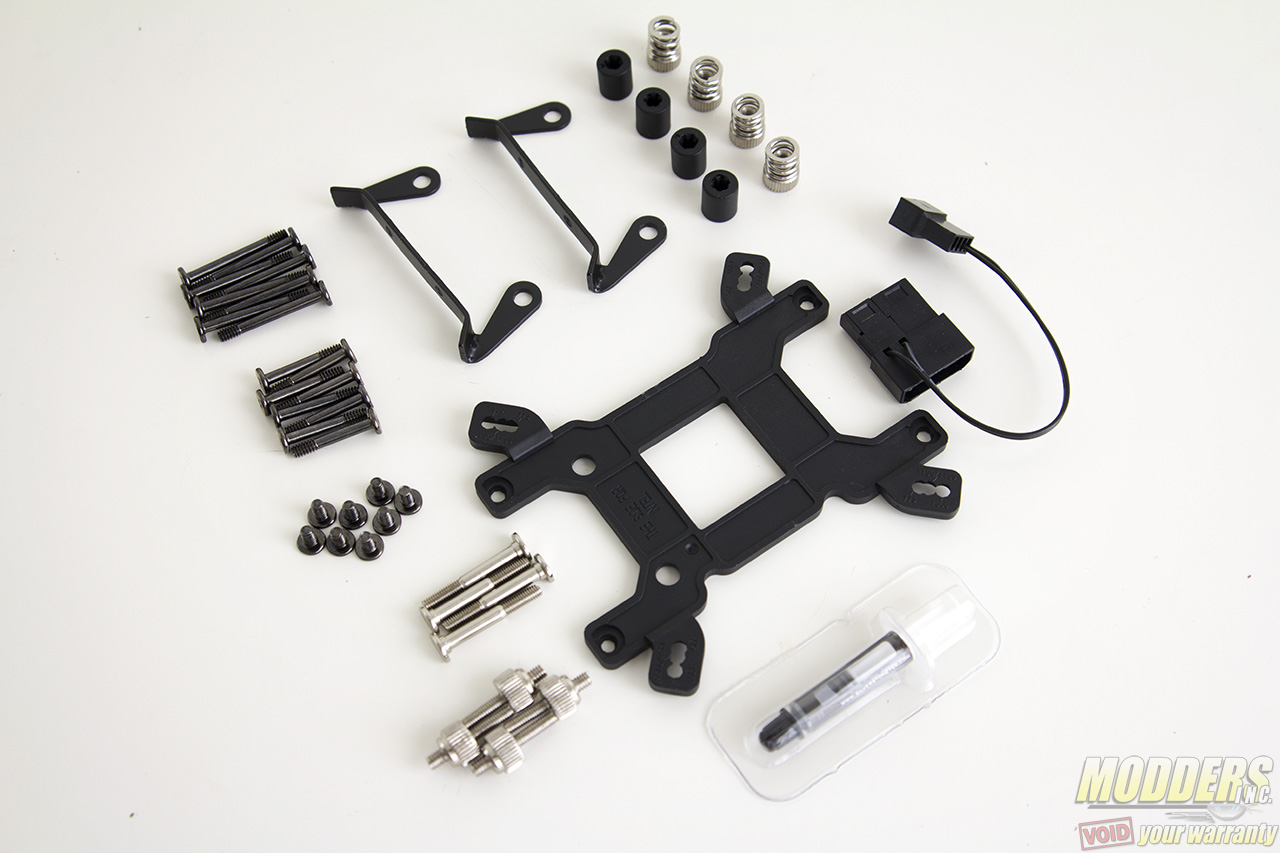 Accessories include:
1x 120mm PWM fan
2x AMD mounting clip
2x Intel mounting clips (pre-installed)
1x 4-pin MOLEX to PWM fan connector
4x Intel LGA2011 standoffs
1x backplate
1x thermal interface material in tube form
4x spring-loaded locking nuts
4x metal m3.5 * 30mm backplate posts
4x insulating standoff posts
8x short #6-32 * 6mm radiator mounting screws (for mounting rads directly to case)
8x long #6-32 * 21.5mm radiator mounting screws (for mounting slim fan to radiator)
8x long #6-32 * 29.5mm radiator mounting screws (for mounting regular 25mm thick fan to radiator)
Specifications
Model No.
SST-TD03-SLIM
Water block
Dimension
65mm (L) x 65mm (W) x 39.2mm (H)
Material
Copper base with plastic body
Pump
Motor speed
2500±200RPM
Rated Voltage
12V
Rated Current
0.28A
Fan
Dimension
120mm (L) x 120mm (W) x 15mm (H)
Speed
800~2200RPM
Noise level
16.5~27.4 dBA
Rated Voltage
12V
Rated Current
0.02 ~ 0.15A
Max airflow
13.1 ~ 35.85CFM
Pressure
0.31 ~ 1.84 mmH2O
Connector
4 Pin PWM
Radiator
Dimension
153mm (L) x 120mm (W) x 22mm (H)
Material
Aluminum
Tube
Length
310mm
Material
Rubber
Application
Intel Socket LGA775/115X/1366/2011/2011-v3
AMD Socket AM2/AM3/FM1/FM2
Net Weight
566g