« Software, Test System, Benchmarks and Overclocking
Conclusion
For me personally, it seemed that lately every system that I have was finicky with any RAM clocked over 2,666 MHz and it didn't matter if it had the latest BIOS, certified RAM for that board, etc. However, I figured it was about time to jump back into it and try again. Without any issue, the XPG SPEXTRIX D40 3,000MHz kit booted at the correct speed and settings once XMP profile 1 was set. I set out to prove that either my motherboard or CPU is broken. I ran a 4-hour stress test at both the stock speeds and maximum overclocked settings without any issue.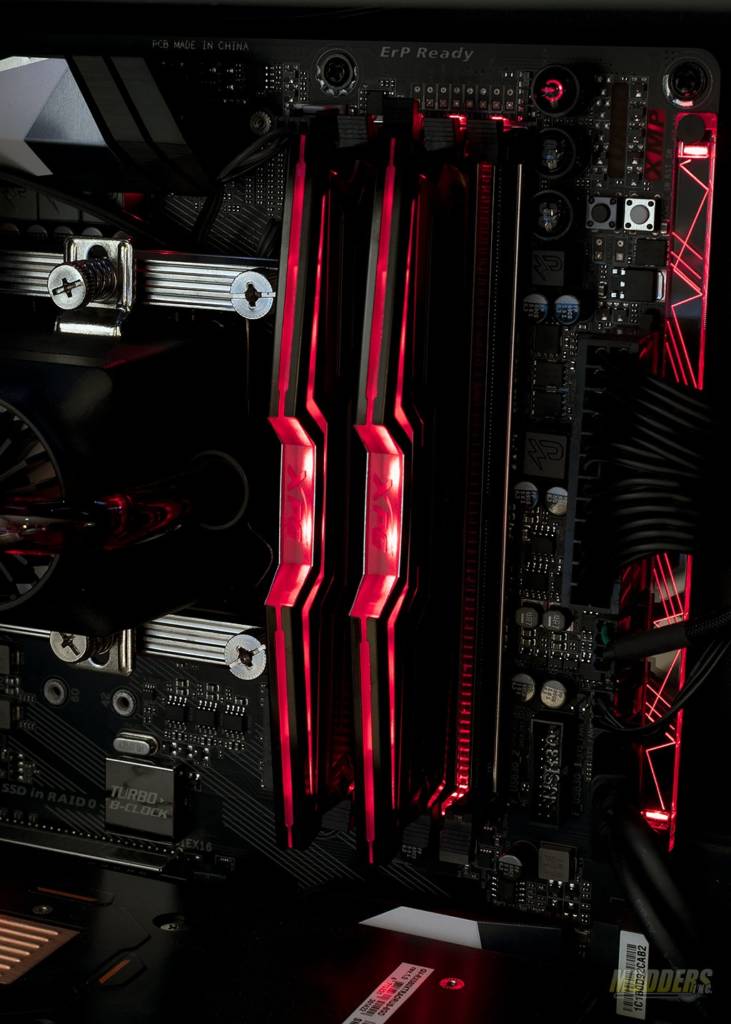 During testing, all benchmarks completed without issue. I was able to push the RAM to 3,800MHz at 1.40v and loosened the timings a bit more, however, after about an hours use system instability crept in. I'd reboot and about an hour later more instability. I'm pretty happy with the results. 700 MHz above what ADATA says the RAM specifications should be isn't too bad.
As far as cons go, the only one that I have is the plastic used to diffuse the LEDs doesn't quite diffuse enough. You can still see the pinpoint hard light from the LEDs below. However, this is my personal preference.
Currently, the XPG SPECTRIX D40 DDR4 3,000 16 GB kit is retailing for $199.99. This isn't terrible as there are other RGB LED RAM kits that are more expensive. Ram prices are up all over the board so, be expecting to pay more. Overall, I couldn't be more pleased with the kit that ADATA sent over and would recommend it to anyone looking to add RGB LED RAM to their system.