« Introduction and Specifications
|
A First Look »
Packaging and Unboxing
Receiving a View 71 is a mini-adventure in itself.  The box is so large that your delivery person will probably have some difficulty moving it, and if they ever deliver something to your house again, they will remember you as that crazy person who is trying to build a personal supercomputer.  You have been warned.
On a more serious note, you may want to make special arrangements for taking delivery of this case because it is very large and valuable.  It is not something that can be covertly stashed on a doorstep without anyone noticing.
The packaging for the Thermaltake View 71 is decorated much more heavily than most, with full-color printing across the entire box.  The right side of the box has a picture of the case and list some of the main specifications of the View 71.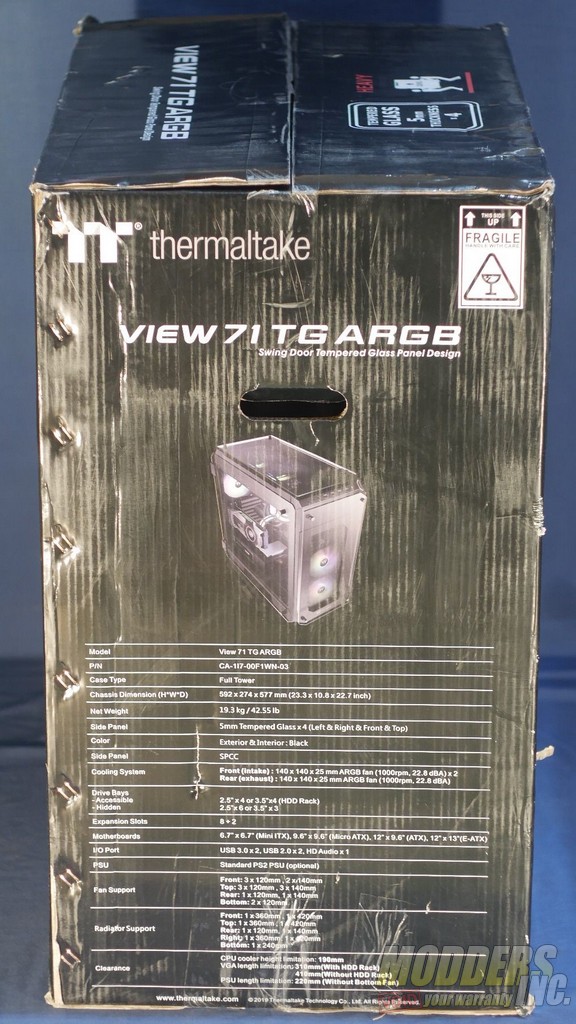 The left side shows the location of the RGB control button on the front panel and lists the available lighting modes for the RGB fans.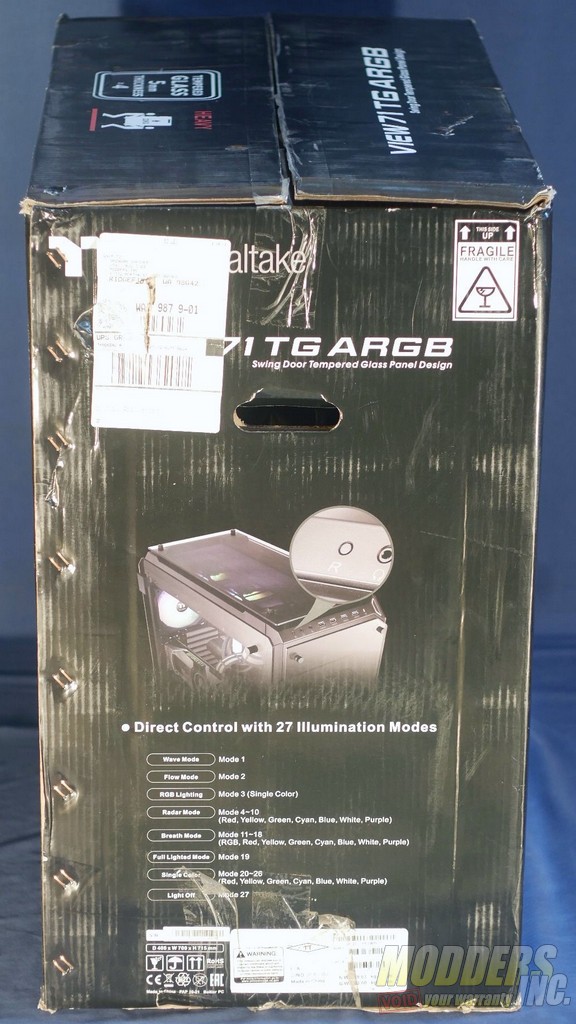 The front and back feature a picture of the case, as well as a set of comically large RGB software logos.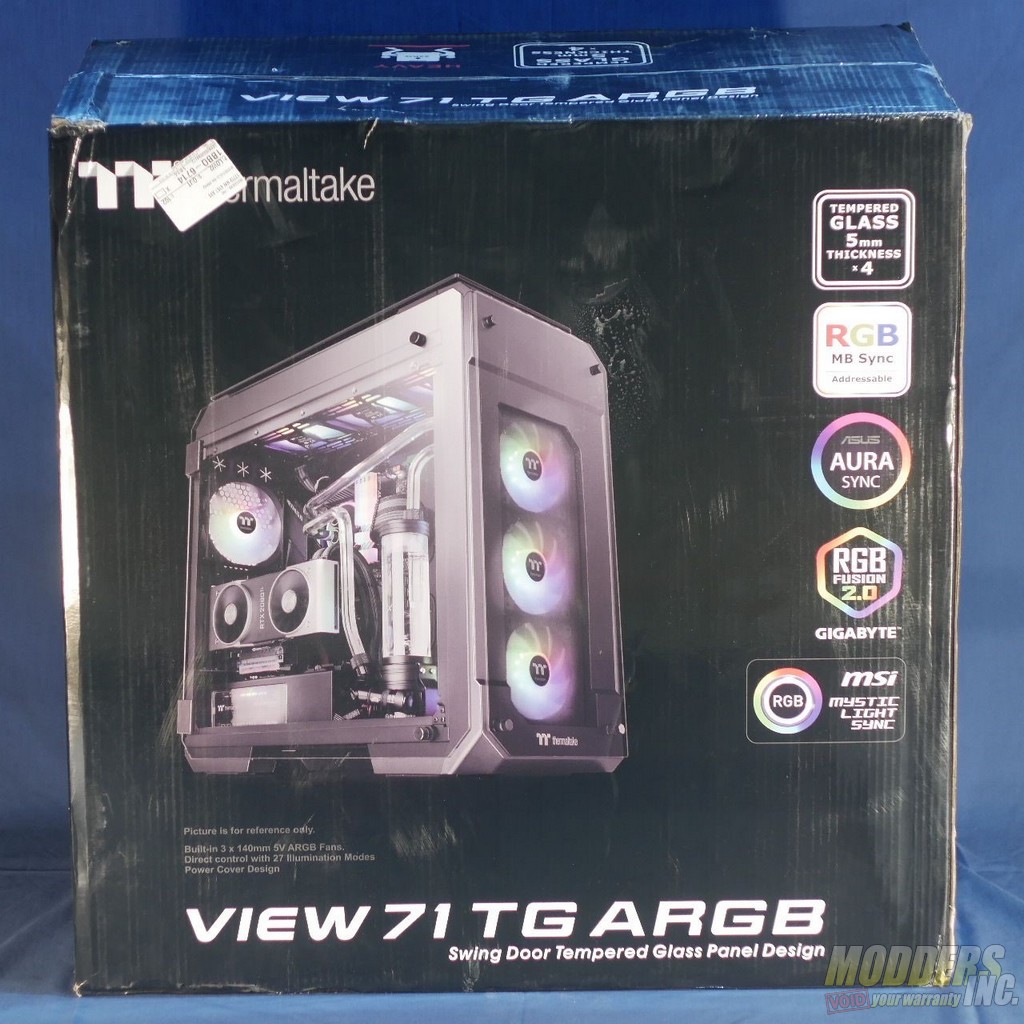 Thermaltake clearly understands the challenge of shipping a heavy glass case and has taken great lengths to ensure that the View 71 arrives safely on your doorstep.  The box is made of two layers of extra heavy corrugated cardboard and is probably strong enough to make furniture out of.  Inside the box, the View 71 is cradled in a thick layer of soft closed cell foam to cushion the case against bumps and dings.  In terms of the protection it offers, the packaging of the View 71 is easily the best I've seen so far.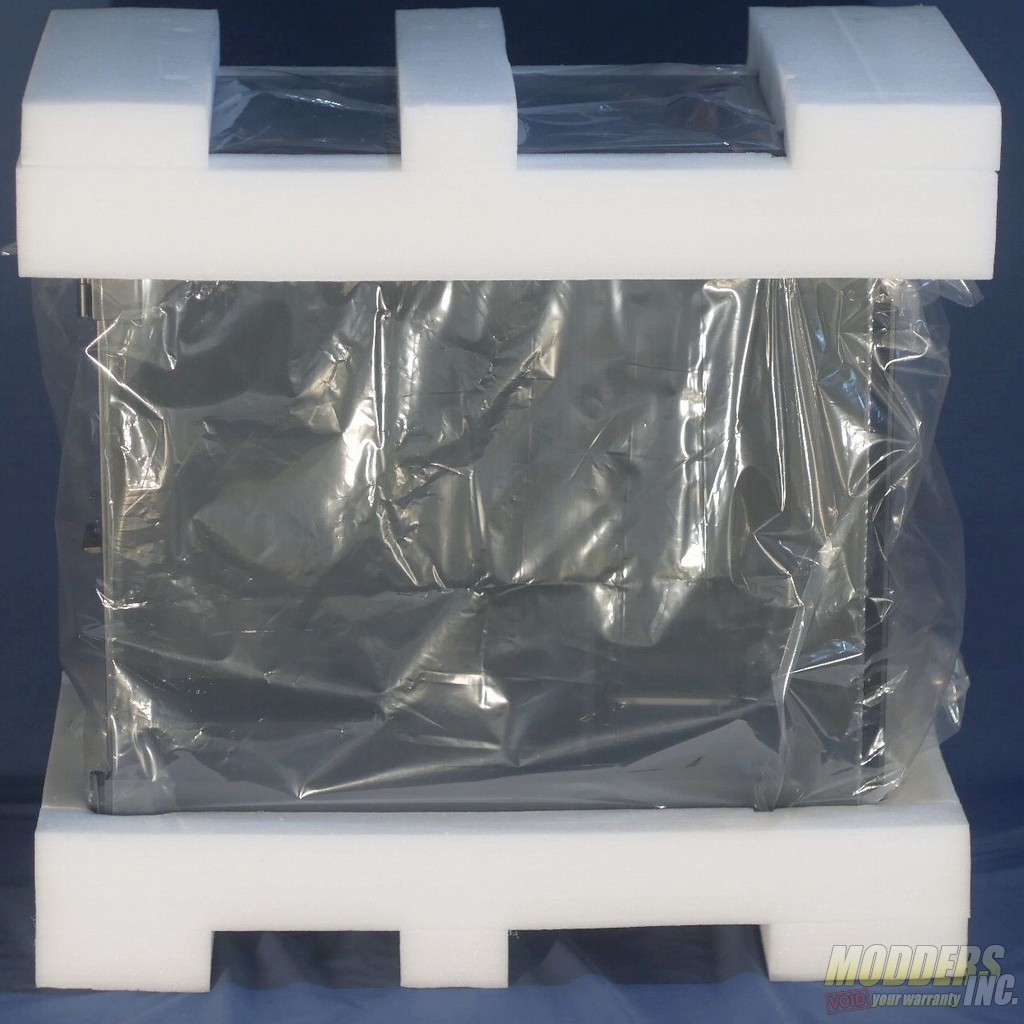 Removing the foam and plastic gives us our first look at the View 71.  All of the glass panels come with a plastic film on them and the front I/O have individual rubber dust plugs.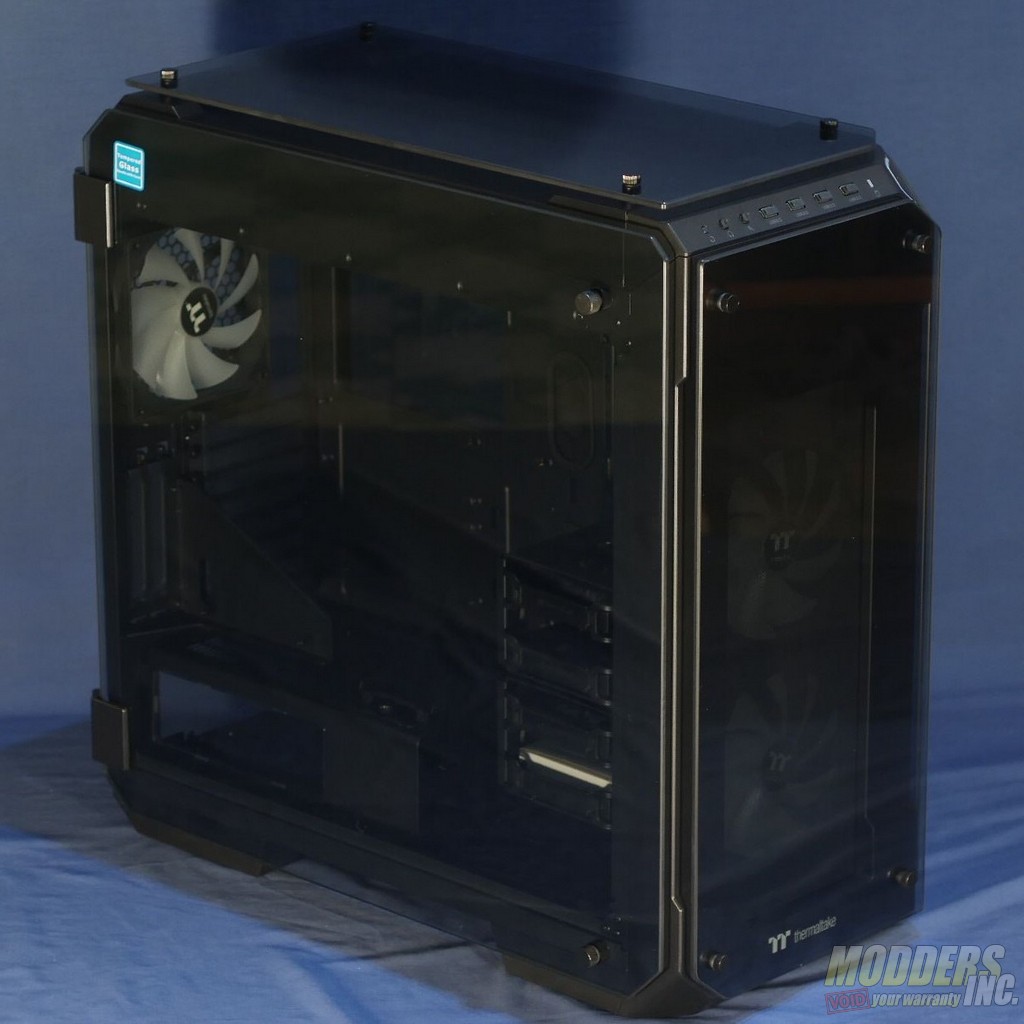 Now that we have unboxed the View 71, let's take a tour of the case.